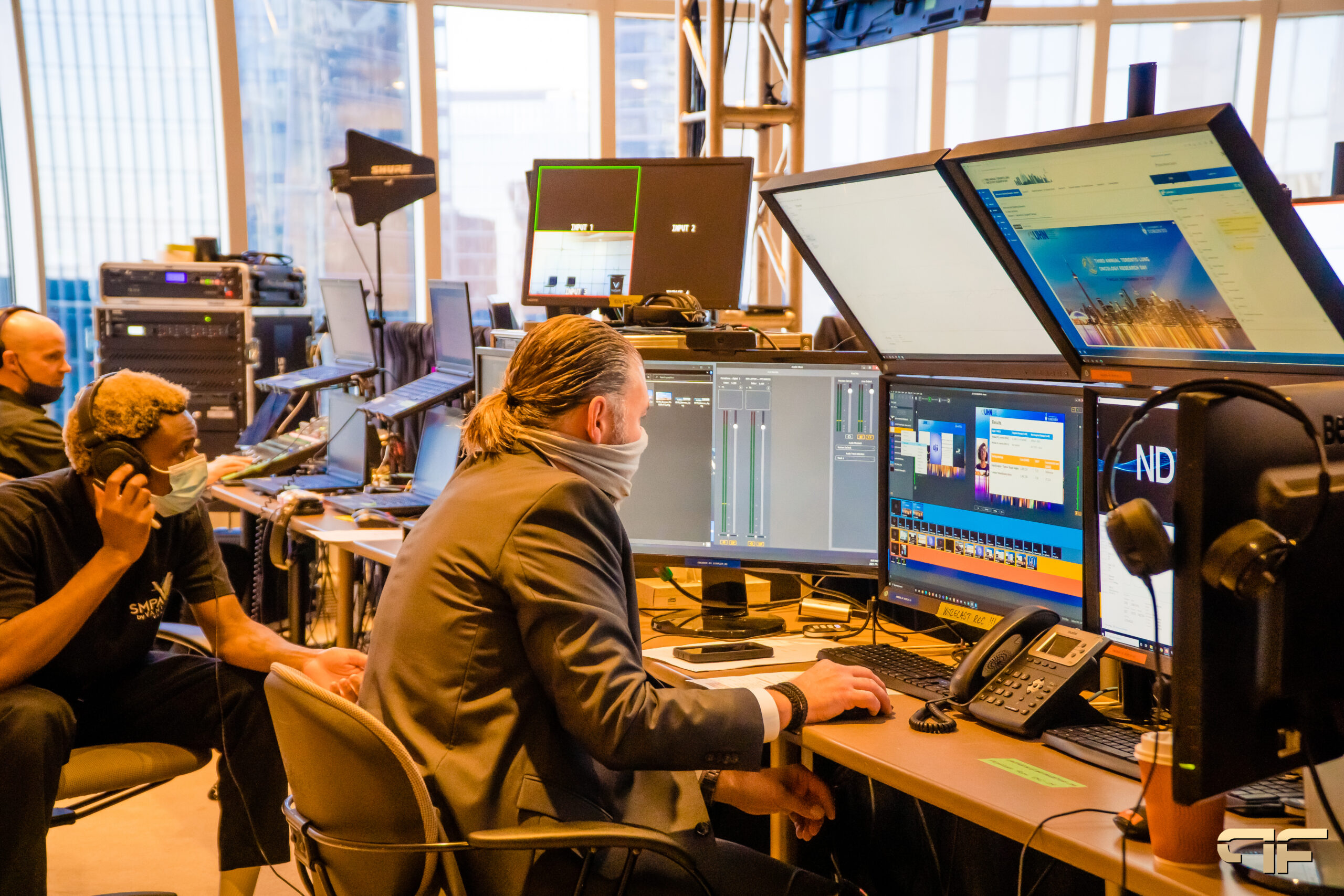 Virtual events will continue to take center stage. You'll need some interesting virtual event ideas to keep up with these new trends!
They bring together hosts and participants from all around the world in a virtual area. It is becoming increasingly accessible to all. Also, they help to reduce the cost of putting on an event while simultaneously increasing its reach and increasing its return on investment.
A basic internet webinar, on the other hand, is insufficient! You should be able to simulate a physical environment in a virtual setting. To keep your audience interested, you'll need to come up with some entertaining virtual event ideas.
We've come up with a few virtual event ideas for you! You can use these to create whatever event you want. To make things easier, we've included some suggestions for various online event categories.
1. Virtual Cocktail Hour
A virtual happy hour could be exactly what your guests require. Send a modest tray of refreshments to your attendees before the event experience. Tell them they'll be taking part in a virtual cocktail hour.
Announce at a specific point during the virtual events that everyone is welcome to visit the networking lounge. They can network with each other through voice or video conferencing while enjoying their complimentary drinks. Make sure to put on some light background music to lighten the mood. Perhaps some subjects for attendees to discuss on a virtual board can help to break the ice.
2. Virtual DJ Session
Some of us enjoy letting free and having a good time dancing. A virtual DJ session is possible. Invite a DJ to perform.
Encourage your guests to turn down the lights in their rooms. Additionally, they should connect their device to good speakers (if they have any).
This could be a natural extension of the virtual cocktail hour. It could also be a stand-alone event. Just make sure they have a few drinks to help them relax. Finish your event with a dance-off, and tell your guests to "just send it!"
3. Virtual Events Scavenger Hunt
Why not scatter some items across your 3D-built scene in various areas of your virtual event? A virtual scavenger hunt may make your event more fun. Provide an announcement that gives the game's details when people log in on the day of the event. Attendees earn points by scavenging for and obtaining goods. On a virtual leaderboard, these points can be displayed. This is a terrific approach to keep people involved by allowing them to explore other areas of your event.
4. Virtual Game Shows
Game shows are some of the best games you can play! If you are hosting a virtual event give yourself a virtual gaming night a unique spin.
Have you seen the movie "Why Would I Lie to You?" yet? Prompts are supplied to the participants, who read them to the opposite team.
The opposite side then asks questions to see if it's a lie or a truth. To win the game, the player can be as secretive as they want, or they can spin the tale as weirdly as they like! This one might elicit a lot of laughs from your audience.
5. Virtual Open Mic Night
Inviting guests to bring whatever talents they wish to showcase is a great idea! They can then perform poems, songs, stand-up comedy routines, or whatever else they choose! This would let everyone get to know one another better and provide a more relaxed atmosphere for networking.
Why not make a company-wide event out of these virtual event ideas? Whether it's a virtual benefit fair, a business retreat, an onboarding fair, or a company-wide gathering, there's something for everyone. Employees get to know one another better in an engaging workplace, which boosts morale and fosters camaraderie.
6. Virtual Mixer
A virtual mixer is a fantastic way for people to meet new people in a new setting. You can place guests in a virtual environment and utilize an auto matchmaking tool to pair them together. Alternatively, you may do this using Zoom breakout sessions. Having this idea for a virtual event relaxes people and gives them a sense of familiarity.
7. Virtual Meditation
It's exhausting to be in virtual networking. Why not include guided virtual meditation as part of your post virtual event? Meditation can assist in de-stressing your audience. They will be rejuvenated for the next cycle of activities in this manner. Make a pop-up announcement for attendees to come over and rest during the event!
8. Virtual Speed-Networking
Virtual Speed Dating brings people together for five-minute interactions. It aims to introduce you to a large number of individuals at once. In this case, the auto matchmaking feature would be ideal.
By utilizing the power of technology, a virtual career fair allows virtual event planners to reach out to a worldwide talent pool. You can use chat tools to communicate with potential applicants, use webinars and presentations to disseminate information. Going outside geographical limits to find the greatest available resources for your company. In addition, virtual events enable employers to conduct interviews in real-time.
9. Comedy Show Virtual Events
Hire a local comedian and invite everyone to sit back, relax, and enjoy a drink. Allow attendees to have a good laugh. People will feel more relaxed in the live stream event.
It actually creates more space for discourse. Make it more interesting by having the comic tell jokes about industry experts or new items!
10. Cooking Classes As Virtual Events
Why not add a fun twist by hosting a virtual cooking class? It just entails the delivery of ingredients to participants and the supervision of a chef. Make sure to include signups for the class and their home addresses when registering for the event so you can mail the ingredients ahead of time. Choose from a variety of cuisines.
Alternatively, it might be based on the tastes of your target audience! It may be a virtual baking or mixology class, for example. Businesses may efficiently gather qualified leads by using virtual trade shows. They are a terrific way to educate and convert your target audience into customers, regardless of where they are located. Virtual events, virtual trade shows, virtual motor displays, and virtual food shows, for example, can be classified by industry.
Future's Past Events is a firm comprised of highly talented, service-oriented Audio-Visual Arts Specialists, a recognized authority in all connected disciplines, with over 25 years of Live Event Production expertise.
To stay ahead of the curve with all technology and design concept advancements, we want to use that innovation for virtual events of all kinds. The desires, needs, and vision of YOU, our valued clients, are the driving force behind all we do. Future's Past Events will collaborate with you by changing into brand ambassadors.
Delivering your message with clarity, precision, and maximum impact while leaving a lasting impression on your audience.
If you want to experience the latest trends in event technology and give your special event a perfect touch don't hesitate to contact us on our phone number (416) 939-7525 or email us at [email protected].