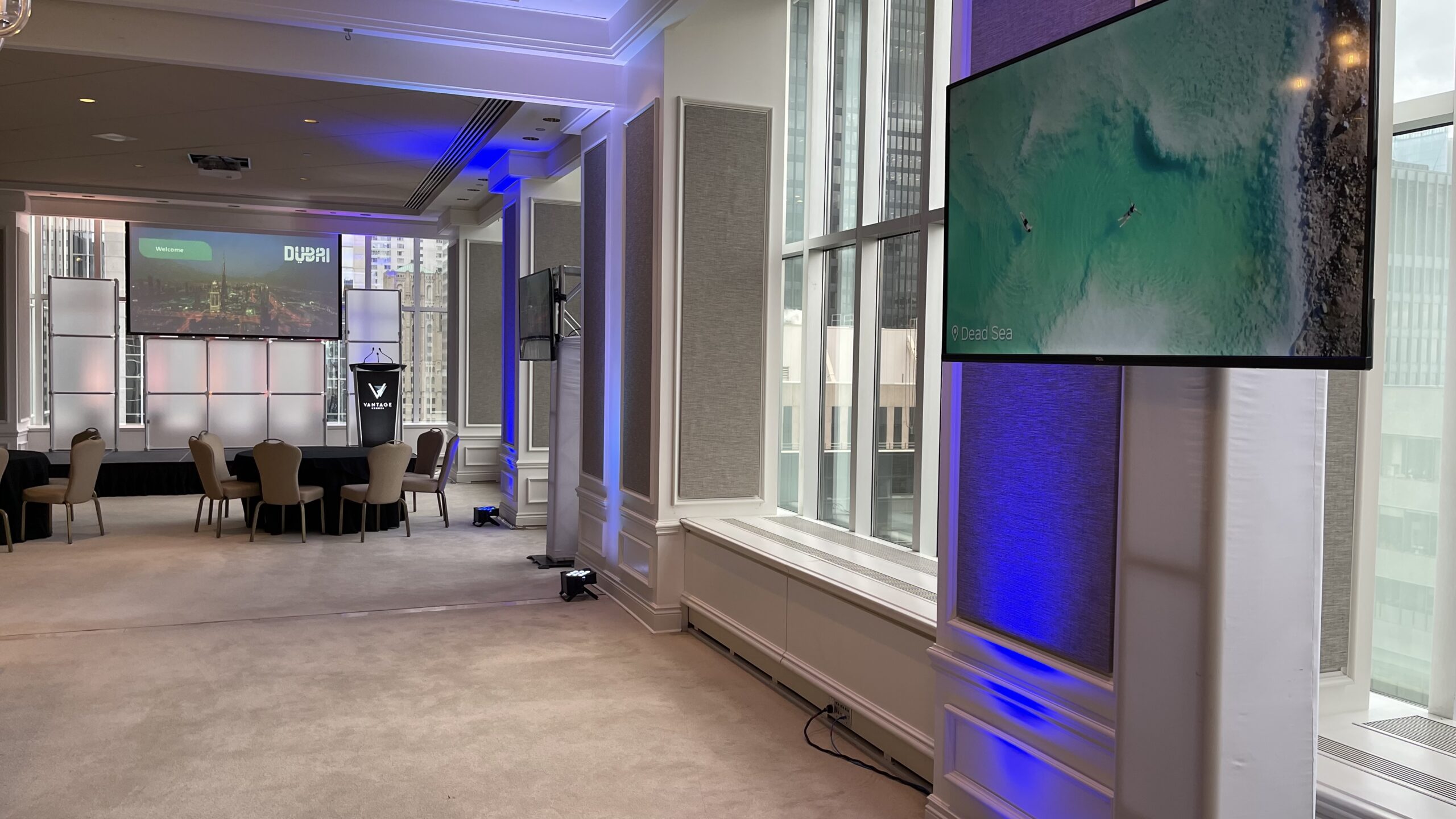 Hybrid events are a new way of engaging with audiences and creating innovative experiences. They combine the best of both worlds, physical and digital, to create a unique event experience for attendees. Hybrid events allow for more engagement with a larger audience, no matter where they are located.
They also provide an opportunity for event organizers to use cutting-edge technologies to create a truly interactive experience. With hybrid events, organizers can reach out to potential attendees from around the world, while still providing an immersive and engaging event experience.
Why choose to host Hybrid Events?
Hybrid events provide a unique experience for event planners, hosts, and attendees alike. By blending the physical and digital worlds, hybrid events offer a new way to engage with audiences. They allow event planners to reach more people while providing attendees with an unforgettable experience that they can take part in from anywhere.
Hybrid events also offer event planners greater flexibility when it comes to hosting their events. By combining the best of both physical and digital experiences, hybrid events can be tailored to fit any budget or timeline. This makes them ideal for those who are looking for an efficient and cost-effective solution for their event hosting needs.
Which are the Best Engaging Ideas for your Hybrid Events?
There are plenty of reasons that can contribute to making your hybrid event the best of all time and make your attendees feel connected and respected.
Offer One Event By Combining Two Experiences
As an event host, you should do good research on the type of attendees that you are going to have. In general, there are two types of attendees that are participating in hybrid events. Although this does not mean that you are hosting two separate events so you should keep in mind some recommendations in mind:
You should deliver similar content to both types of attendees but in a different manner for both groups.
Make sure that your content is relevant to the subject of your event.
Give permission to your virtual attendees to ask questions or give additional feedback.
Conduct surveys that both attendees types can enter.
Joint activities shouldn't be planned in a way that prevents one group from participating fully.
Keeping virtual attendees interested in a computer screen is significantly more challenging. Make sure the subject and delivery work effectively on the video to maintain content engagement. This entails more than only putting in place a camera to transmit a speaker at a podium addressing the live audience.
Ensure Proper Assistance for Your Hybrid Event
Hybrid events are becoming more and more popular as the need for physical distancing increases. To ensure that your hybrid event is successful, you need to make sure that you have the right audio visual services and event assistance in place.
Future's Past Events is a company that specializes in providing audio production and other event assistance services for hybrid events. Future's Past Events consists of an experienced team of professionals, who can help you create an engaging experience for your attendees by providing high-quality audio visual services, such as sound systems, lighting, video screens, and streaming solutions. They also provide on-site support to make sure everything runs smoothly during your event.
Don't Ignore Your Virtual Attendees
A hybrid event must, by definition, have some participants who are participating virtually. Focusing on your in-person attendance and leaving the virtual guests to observe is a mistake, but it is a typical one. Make participants who are unable to be there in person feel included! You may demonstrate their experience is equally valuable to people inside the facility in a variety of ways.
With interactive sessions that bring presentations to life, such as polls, chat boxes, quizzes, Q&As, and surveys, you can provide a smooth and individualized virtual experience. Don't overlook the value of community moderating and branded event lobbies.
How to deliver Memorable Hybrid Events?
If you're concerned that hybrid events will be a significant obstacle to overcome, you're not alone. The good news is that you are not required to manage anything by yourself. Future's Past Events can assist event planners in connecting with participants, whether they are nearby or on the other side of the globe.
Future's Past Events assists you in producing dynamic hybrid events. To fill any gaps in the hybrid event planning process, we've combined cutting-edge technology and top-notch service. We invite you to learn more about how our audio visual services can make your upcoming event exceptional!