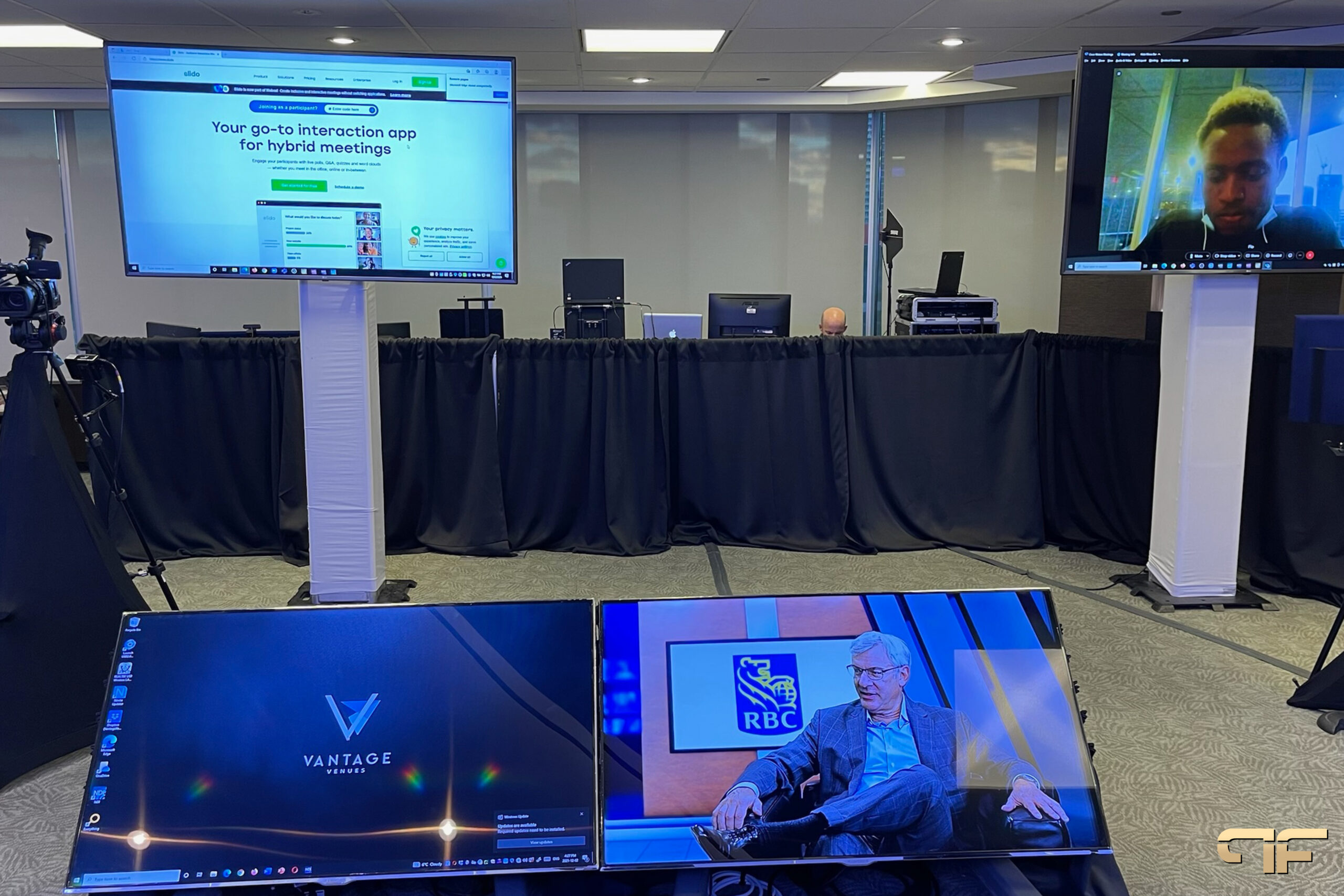 Virtual events will be the norm in 2022. It's never been easier to convert a live event to a digital one and reach a larger audience. Virtual events are a marketing and engagement tool that's predicted to continue popular — even when the world reopens and live events become an option again — as event technology improves and guests become accustomed to virtual platforms.
What Is A Virtual Event?
A virtual event is one that takes place online in a digital realm rather than in a physical one. Virtual events are becoming increasingly popular, and they continue to be a great method to bring people together in one area, regardless of their time zone or location.
Virtual events may be used to host practically any type of event, and they function equally well for personal and business events. However, some events perform better in a virtual environment. Here are a few of the most common sorts of virtual events.
One of the most popular in-person events to make the transfer to the virtual sphere is conferences. These large, multi-featured events work well in conjunction with virtual event systems that allow attendees to explore a digital area.
How To Organize Successful Virtual Events
While virtual and in-person events frequently address the same topics, event planning for the internet is a little different. You should pay greater attention to event technology and think about how you'll promote the event.
Have a goal in mind
Every great virtual event begins with a compelling cause for being. Have a defined aim that specifies what you want to achieve before you start arranging the virtual events.
Your main purpose could be to generate awareness of an upcoming product or service. Similarly, you could utilize your virtual event to try to convert interested audience members into monthly plan subscribers. Knowing your goal before you start preparing allows you to hyperfocus on every component of your event.
Plan Your Virtual Events
You can begin preparing your virtual event after you have a purpose in mind. This is where you'll think about the type of event, the format, the size, the day, and the time. As well as a basic concept of how you want it to look and feel.
You won't have to worry about finding the ideal venue or haggling with caterers or other in-person providers. You will only have to deal with the digital equivalents. Substitute a virtual event platform for a physical location, and in-person vendors with software providers. Hoppier virtual cards are a delightful way to deliver event food to your guests — wherever they are — when it comes to catering.
Invest In Virtual Events Technology
Some virtual gatherings are casual, and all you need is a Zoom call for platform support. For others, a more specific event tech solution will be required to help you host an impressive online event.
The type of virtual event technology you require is primarily determined by the type of event you're hosting and the level of immersion you desire. You could only need a virtual environment and some marketing software for a tiny but unique product launch. You'll need a full event technology stack for a large virtual conference that makes planning, hosting, and marketing a snap.
Bring In Virtual Event Sponsors
Hosting any form of event, including online gatherings, may be costly. Bring sponsors on board to help offset costs or simply to make it more of a communal effort.
Event sponsors gain access to your carefully cultivated audience, as well as the ability to enhance brand awareness, market products or services, and create their own sales prospect lists to follow up with after the event. In exchange, you'll get to work with a fantastic brand and benefit from co-marketing opportunities, and the sponsorship fees will help you pay for the event or invest in making it even better.
Promote Your Virtual Event
People must be aware of your virtual event in order for it to be successful. While you won't be able to promote your conference with billboards or posters throughout town, you can use the power of online advertising. Create tailored lists based on your target audience's behavior and interests, and then reach out to them on the social media platform where they spend the most time, whether it's Facebook, Instagram, or LinkedIn.
People are another excellent approach to market your virtual event. Partner with industry influencers and look for methods to include significant people in the event – as a speaker, special guest, host, or sponsor, for example.
Are you planning to host a virtual event?
Future's Past Events will collaborate with you by changing into brand ambassadors, delivering your message with clarity, precision, and ultimate impact, all while leaving a lasting impression on your audience.
Contact us on our phone number (416)939-7525 or email us at [email protected]