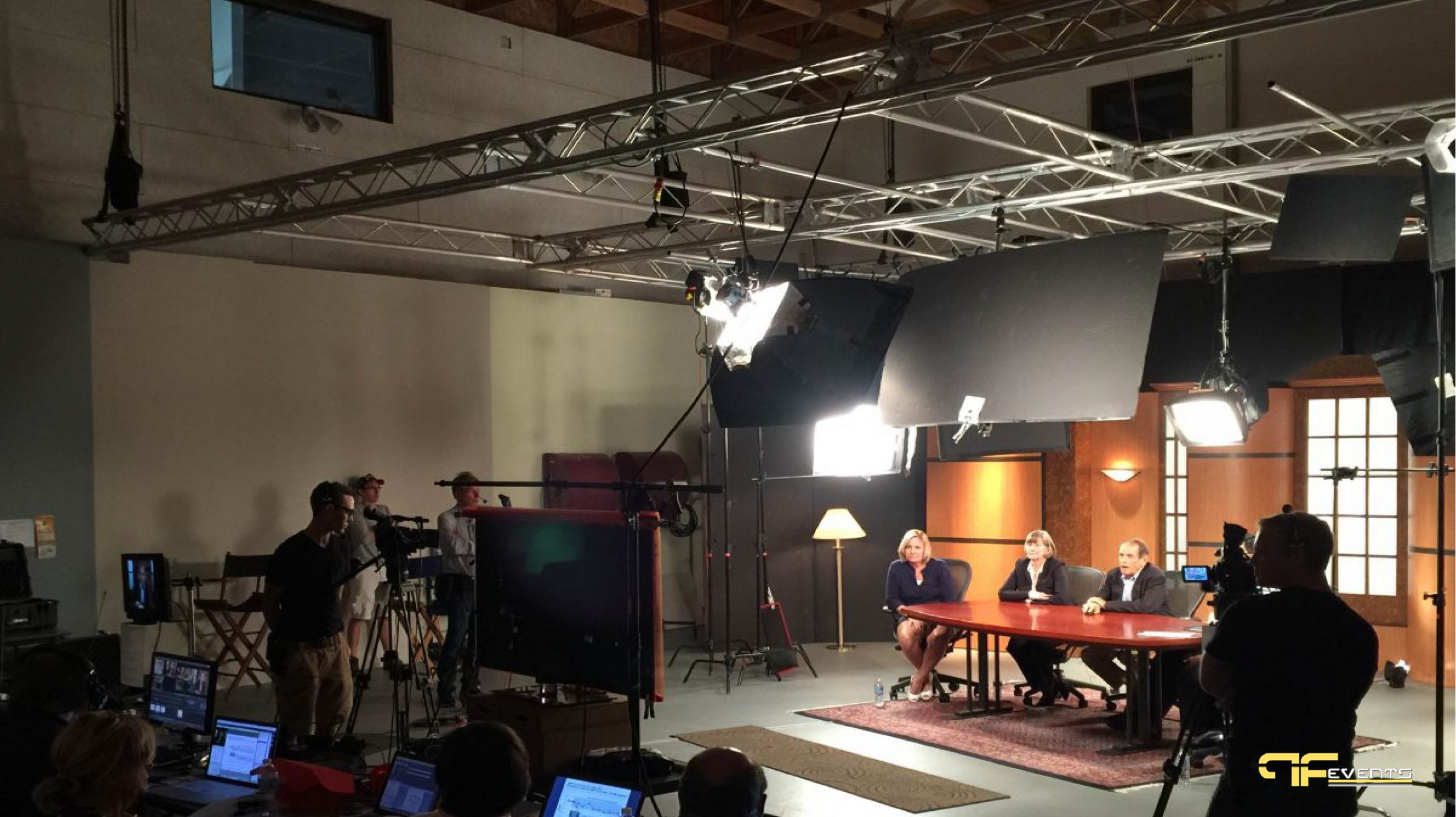 Event planners sometimes don't consider technical knowledge something very important to run an event. But the necessity of audiovisual for our event planning is essential. You want your event to be qualified, no matter if it's a big or small event. To do that you need basic audio visual training which helps you to navigate the world of technology. After that, you will not feel like you are talking about a foreign language.  Here is a list of the Audio Visual basics that every event planner should know:
1. Load-In or Load-Out for Event planners
It is the process by which the needful equipment is loaded and set up within the venue and then removed again once the event is over.
Build type, layout, and facilities have a big importance on the efficiency and size of an event's load in or out. You have to be sure that your venue's load in and out capacity is reconcilable with the number of equipment needed for your event. If you need to coordinate load-in/load-out with an AV/IT company, make sure they know your scheduled load-in or load-out times, are aware of the parking or loading dock situation, understand the building's limitations (i.e. no elevators, escalators only, no ramps by the loading area, etc.) and are available to expedite the process by bringing their own equipment such as carts.
2. Aspect Ratio
We use that to describe a screen's width proportional to its height. Aspect ratio is a necessary term to be familiar with. The international standard for HDTV is 16:9. Knowing your presentation aspect ratio and screen size ratio will help you to avoid unattractive problems during the presentation.
3. HDMI
It's short-term for High-Definition Multimedia Interface, which has become the industry standard for transmitting audio-visual data. In fact, any venue should have the need for adaptors to connect any device to its video system through HDMI. Before an event, be sure all laptops and other AV sources have an HDMI outlet. Don't forget that most Macs don't have built-in HDMI ports and need a specific adapter.
4. Wireless Microphones
Wireless microphones have two main categories: handheld and lavalier. A handheld mic is a traditional microphone, which doesn't have a cable, usually passed around during audience Q&A sessions that follow a presentation. On the other hand, a lavalier is a hands-free mic mostly used by presenters. A lavalier is perfect for speakers who like to move around during presentations and need their hands to point to screens.
5. Run of Show or Cue-to-Cue or Cue Sheet
A type of schedule that blueprint each and every change in the lighting, sound, and video departments in an event.
This timesheet involves a description of each segment, the equipment required, the person responsible and any audio, lighting, or visual cues that indicate a required action. This kind of technology it's very useful for event planners. It helps them to run seamlessly all from a smartphone, laptop, or mobile device.
6. Webinar Broadcast or Live Stream or Video Conferencing
Nowadays technology has advanced along with it we have tried to adapt. It helps us to improve life and make it better. Using Live Virtual Events we are able to bring you convenience and reduction in total costs. Operating with modern technology and many years of experience, it has made us one of the only companies with the best quality for virtual events.
All those terms refer to a video's interplay or presentation broadcast in real time. All those terms refer to a video's interplay or presentation broadcast in real time. Such videos and audio are recorded as standard throughout the event, and afterward can be edited and used to create evergreen content, such as a podcast, YouTube video, social media post or promotional material for your next event. Broadcasting and videos are useful for promoting your business, conference, or products and performing better.
7. In-House Supplier
The in-house supplier is the contractor or contractors that form part of the venue's event services offering, like catering, conferencing equipment, and technology. Some vendors use this in their business model, and hotels often work with them. An in-house supplier is helpful for AV/IT needs. They are keenly aware of the space, and its limitations.
8. Sponsored Wi-Fi
Sponsored Wi-Fi is wireless internet which is offered during the event. Event attendees expect high-speed Internet as a standard offering. It also helps to make sure that things run smoothly behind the scenes.
9. Exhibitor Order Forms
A very important document that exhibitors complete and send to the contractor.This document outlines all the technical equipment required for the event. It's necessary to do because this makes sure that both sides are in order with each other.
Depending on the type of event, presenters and performers can have specific technical requirements, so gather all those details in advance to make the event in the correct form.
10. Technology Labor
It's a term which is referring to the event's dedicated technician(s). It's the expert in the room who manages the AV and IT requirements and is your main point of contact for anything AV/IT related.
Future's Past Events is always ready for your next event, we carry out various Event planners, such as:
Corporate Events
Special Events
Virtual Events
Tradeshows Events
We also offer Lighting and Staging services.
Why would you choose Future's Past Events?
During these changing times, the importance of remote communication has never been higher. At Future's Past Events, we have adapted to this change, and by using state-of-the-art technology we offer solutions to your business needs.