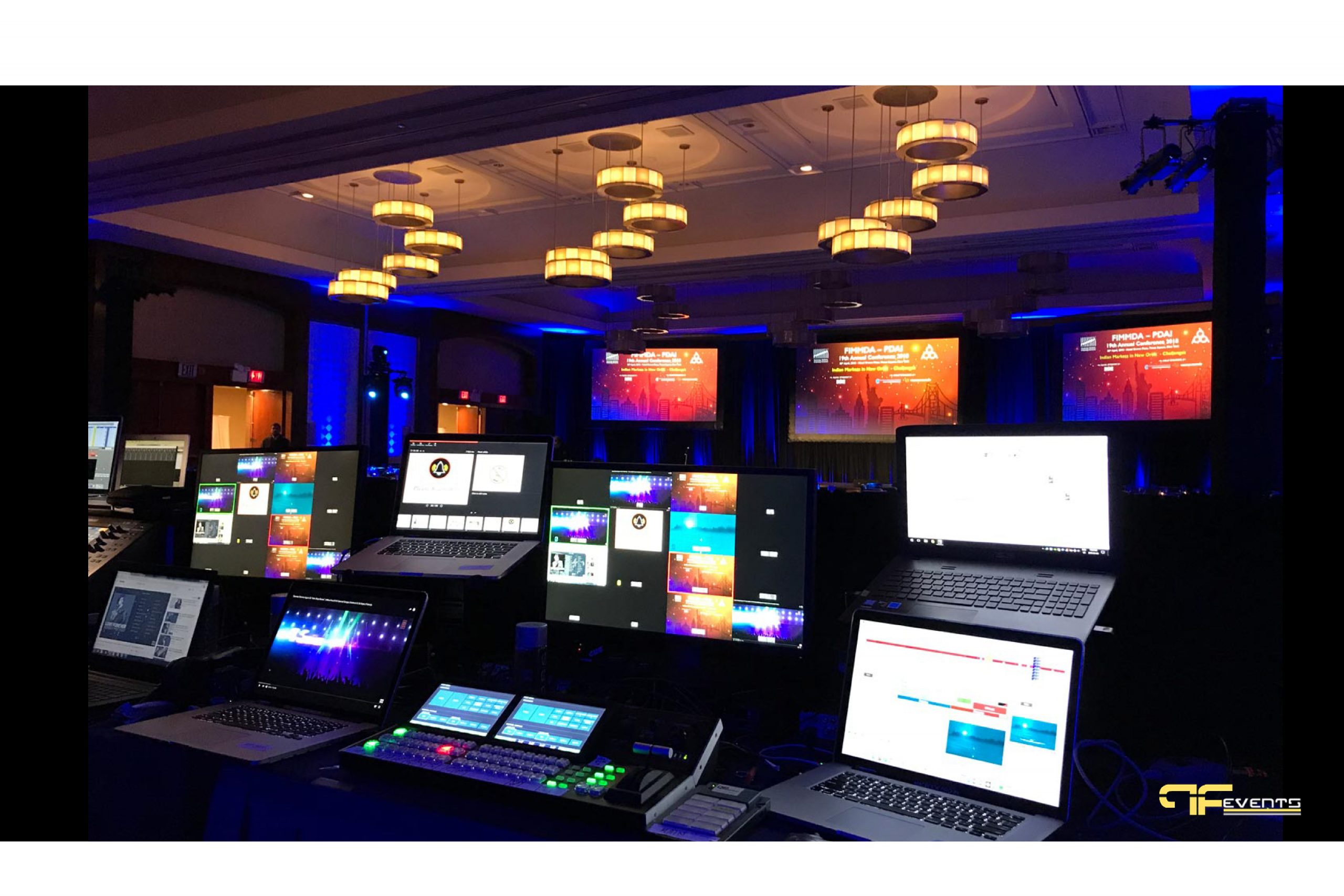 Audio Visual Company Toronto
We as a professional audio visual company understand that every successful event starts with an event strategy. A major part of the process is understanding the client's vision, goals, and messaging objectives for their event so we can craft a comprehensive event strategy to ensure that we meet or exceed their business objectives. Our event production includes technical design, planning, logistics, lighting equipment setup, and technical staffing. Futures Past Events team will help you deliver exceptional results for your audience.
You can also save money for your short-term need by renting professional equipment temporarily. We as an audio visual company can bring visions to life that can surpass your expectations. Our job is to transform any space into an immersive experience that people will never forget.
Every work has a process starting with, the consolation phase. Everything begins with a consultation that allows you to learn more about the equipment and benefits that it brings to your event. The consultation will help you understand the methods that we use to select the right equipment for your venue, audience, and budget.
Testing the equipment. We will test all connections during this process to minimize issues on the event day. Using the right tools, we understand how to get the audience's attention.
Lighting has its own value at your events
Lighting is part of the key to your event success. Using the most appropriate lighting at the right time, and by combining the lighting with audio and production, we will set the perfect tone for your event. That is why it is so important for you to hire a company with experience in lighting services for different-sized venues and ranges of audiences. Futures Past Events uses the latest technology to bring together the key elements of your event keeping the attention on your brand.
Try using dynamic video effects because of their benefits. You will keep your audience's interest by using video elements like animated logos & backgrounds, video transitions, and IMAG.
Choose FPE as Your AV Provider
Futures Past Events as an experienced audio visual company can support you across all aspects of technical benchmarking and requirements, from brief and pre-event engagement through to registration, live streaming, webcasting, social media, and post-event cascade. We can help you to express your key message, giving it extended life and the right impact.
Contact us and your next event will be spectacular! Call us at (416) 939-7525 or send us an email at [email protected].