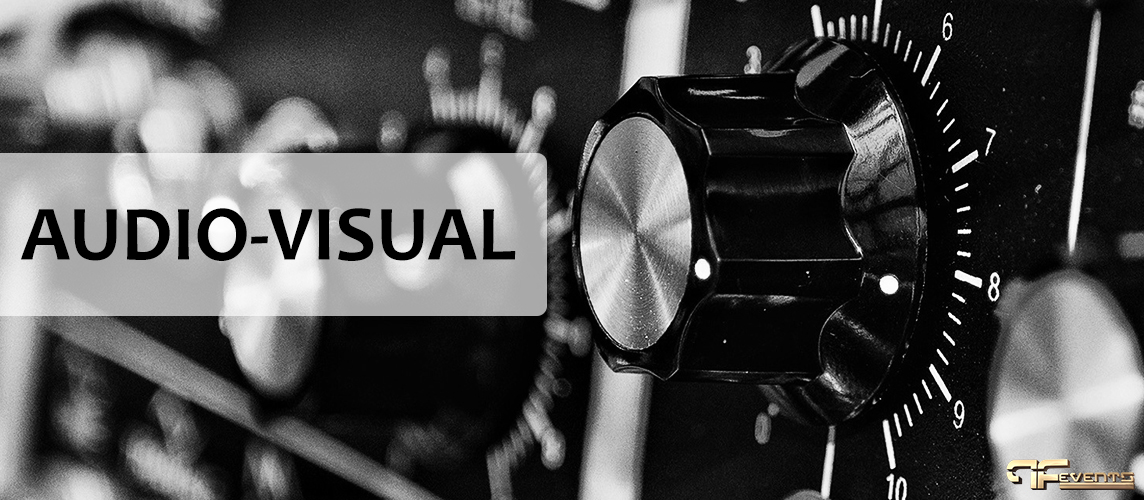 What are the Audio Visual needs for a Conference?
Who do you think are the Audio Visual needs for a Conference? Are you ready to plan a big conference and look for the highest quality audio visual service? That not only is it able to excel in your conference, but also achieves the highest possible success. Then Future's Past Events will help you with what you are looking for. When you get a solution for audio-visual needs you try to adapt it as much as possible to your tastes. To achieve the most successful and appropriate event for the audience, you need quality audiovisual services that are able to deliver your message clearly and successfully.
To meet the needs of audio-visual services in a conference, we will need modern technology to have the greatest possible clarity in communication. Let's look at some of the highlights of an Audio Visual needs for a Conference.
1- Impeccable Visual Display
Regardless of the type of presentation, the message sent to the audience needs a good screen quality. Depending on the type of your conference we can also define the required screen. But despite this, we can also use an HDTV screen and it can work in a small conference, while we can also use a combination of the screen for an even bigger conference.
2- Audio Systems
Like our visual display, the audio system requires quality. Even in audio systems, depending on our conference, we determine its needs. If your conference is in a small audience then a simple computer would suffice. While when it comes to conferences with large audiences then we need advanced audio systems.
3- Control Systems
Control systems are very important when it comes to large-scale participatory conferences. Using different audio visual technologies properly distributed are able to give us a successful conference. The control system serves as a key point for getting all the technologies together making your conference the height you need.
4- Lighting
Lighting is one of the highlights of the Audio Visual needs for a Conference. In a conference Lighting, is able to change and improve the look of our conference. When it comes to a conference with a large audience we need to know how to choose the type of lighting. With its proper lighting and quality, the audience will be able to absorb the right information from your conference. She is able not only to help the speakers together but she is also able to help the audience by focusing the light on a point, then the audience will focus on it. This would attract the attention of the audience by making them more focused.
Getting the best Audio Visual Company to handle your Audio Visual needs
When it comes to quality audio visual services, Future's Past Events is always there to offer the best for you. Future's Past Events is one of the only companies in all of Canada that offers full services for audio visual and much more. Using modern technology and working with teams of professionals we have always succeeded in giving a successful conference.
By trusting Future's Past Events you will be able to achieve a successful event. But in addition to audio visual services for a Conference we are able to offer:
· Audio Visual for Special Events
· Live Virtual Events
· Audio Visual for a Tradeshows
· Audio Visual for Corporate
For more information click in Audio Visual Services.
Why would you choose Future's Past Events?
Audio Visual Services Events: During these changing times, the importance of remote communication has never been higher. At Future's Past Events we have adapted to this change, and by using state of the art technology we offer solutions to your business needs.
For more information on Future's Past Events and to make your corporate events or other occasions, incredible make us a call at (416) 939-7525 or send us an email at [email protected]!