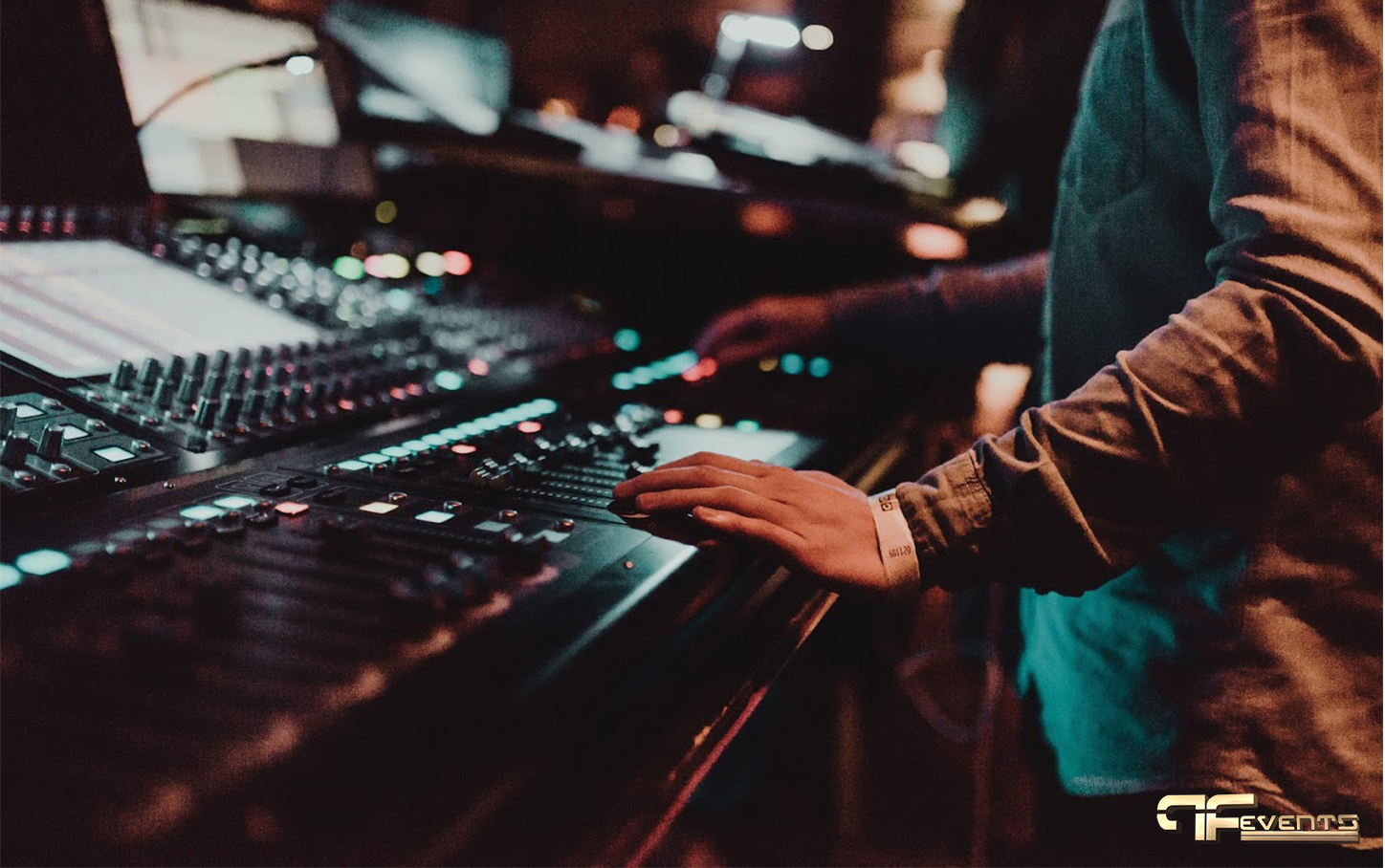 Audio Visual Services
With 25 years of experience, Future's Past Events has been and is one of the best companies for audio visual services for Event Management. What makes us special and incomparable is the combination of our skills and customer requirements. We are able to provide high-quality AV services and technology support to logistical management for the most successful production and realization of your events. The more time passes, the more we improve. And recently we have invested in our equipment to provide the highest quality service.
Conference sets and projection
If you intend to hold a conference events, special events or any other events. Then you have found the right place at Future's Past Events, exceeding all your expectations. We work with a wide range of clients across different business sectors and ensure unquestionably successful events. We are also able to offer:
Tripod Screens
Fastfold Screens
Truss Frame Screen
Custom Screen Sizes
Widescreens
Rear Projection
Soft Edge Blend Systems
Staging and lecterns
We all want a successful event and a large number of visitors. But to realize a successful scene you definitely need the best technologies. We can provide a stage to suit a wide variety of your needs with max quality. Staging and Lecterns are an ever-changing lane that can be adapted to your individual requirements of different events.
Audio visual services for events Management
Audio Visual Services for Event Management is comprehensive for you and your event. With many years of experience and various events that Future's Past Events offers for audio visual Services for event Management we take care to realize great events. Also our technicians have years of experience working with clients of all different sizes which ensure that the quality of audio visual is of the highest standard and suitable for registration.
Lighting
But inside the Audio Visual Services for Events Management, there are also lighting services. Lighting is one of the key points to make a successful event. We are able to work with clients and adapt to the lighting of events according to individual needs and brand experience to create a truly professional and memorable visual experience. Future's Past Events lighting solutions include:
General Lighting
LED Lighting
Moving Heads
Coloured Lighting
Lighting Control Desks
Dimmer Systems
Trussing
Motors & Hoists
Gobos
Live event technology
When it comes to live event technology we always have in principle to have audio visual services for event management. Nowadays technology has advanced and adapted to us. It has made our lives easier. When it comes to live events audio visual services should be in the foreground. Future's Past Events has recently invested in a range of cameras. Also, aerial solutions to capture still and moving images in the live events are a good solution.
PowerPoint support
And how can we forget the services of the Windows package. PowerPoint support when it comes to events and with large or medium visibility then you will need the help of PowerPoint. By displaying unprepared speech on a wall or stage the audience will be able to be more informed about your event.
Why would you choose Future's Past Events?
What is the best company for Audio Visual Services for Event Management? During these changing times, the importance of remote communication has never been higher. At Future's Past Events we have adapted to this change, and by using state of the art technology we offer solutions to your business needs.
For more information on Future's Past Events and to make your corporate events or other occasions, incredible make us a call at (416) 939-7525 or send us an email at [email protected]!