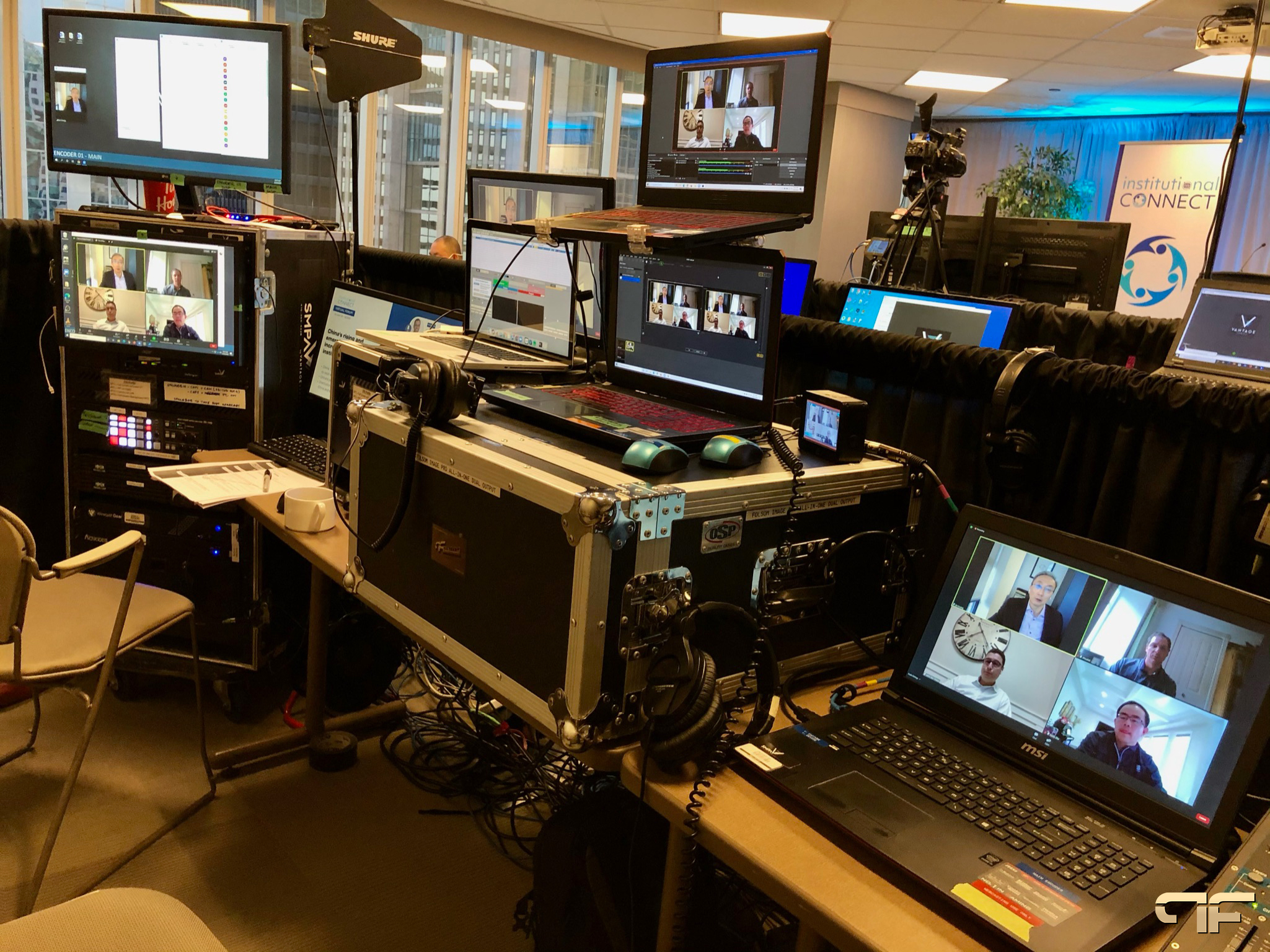 AV equipment plays a major role in the eventual success of many events, including presentations, speeches, and video shows. AV equipment can be the main tool to help you take your event to the next level. It enhances the ability of guests to see and hear the message clearly throughout the scene. AV equipment is best for success when used by knowledgeable professionals who specialize in its versatile nature and can recommend the best ways to use it for your event.
Below are full audiovisual checklists carefully curated with event planners in mind. We will handle a range of events, how to plan for them, and include simple and customizable AV checklists that you can use for each event.
Definition and importance of AV equipment
As stated in its name, audiovisual equipment contains electronic audio and visual equipment. Simply, the facilities and tools needed at your event for guests to hear and view your content. These important elements can make or break concerts, presentations, or conferences. Almost any type of event will need at least basic audiovisual equipment. However, specific items will vary by venue, making it important to understand the specific equipment that your event will require.
Basically, getting and using the right audiovisual equipment can determine the effectiveness of an event. Granted, sourcing, staging, and managing AV equipment may seem like a daunting task to event planners, but it should not be difficult. For example, communicating with the venue about your audiovisual needs from the beginning is essential. They can provide you with the guidance and support you need to successfully complete your event.
List of AV equipment and considerations
Here are some basic AV equipment items and questions to consider:
Internal PA system – Is there one? Will it be appropriate or do you need additional speakers?
Power Supply – Is a generator sufficient or needed?
Microphones – wired, wireless, lap? Microphone?
Podium – With or without a microphone?
Mixer board – How many elements will you need?
Projectors – Size? Lighting? Ceiling mounted?
Design Screens – How Much? What measure? What type?
TV screens – how much? What measure?
On-site technicians – Sound, video, lighting?
Wi-Fi – Is it available on site?
Are there certain spaces within the venue that Wi-Fi access is difficult to reach?
Will there be a need for live broadcasts of any presentation?
Can the Wi-Fi network reasonably handle this amount of traffic?
Careful thinking at each step of an event can help you identify any need for audiovisual equipment, any issues that participants or speakers may encounter, and the possibility of sharing and connecting equipment.
Importance of Audiovisual Checklists
Any event with AV equipment can benefit from a full checklist. You may even want to create multiple, separate checklists to cover the various stages of planning, such as your first site visit or creating needs for your event.
For your reference, we have provided some audiovisual checklist template ideas that you can use or customize to suit your unique situation.
Venue Visit
When visiting a country for the first time, be sure to ask about their experience with other similar events in the past, any audiovisual challenges they tend to face, the AV equipment they offer and its capabilities, their policies regarding extra equipment and technologies, etc.
Here is a template checklist to use or personalize for your visit to your venue:
Make sure the dimensions and space of the room fit easily with your audiovisual configuration
Keep in mind any obstruction or space constraints that may complicate or interfere with the configuration process
Consider the event traffic flow when making AV deployment decisions
Try the lights and know how to arrange them in every room
Double-check the availability of high-speed internet
Confirm broadband bandwidth, satellite capabilities as needed
Carefully review the venue policy regarding 24-hour storage space for AV configuration
Review the internal security policy regarding AV equipment
Request a list of locally available AV equipment, as well as the capabilities, types, and quantities of microphones, display screens, projectors, and computers, or a sound home system
Questions to ask about a site or AV company while visiting the site
What if any equipment or other supplies does the venue already provide?
Does this venue or venue hold a separate supplier contract or allow them outside vendors?
What, if any, household appliances are available?
What is the correct ceiling cleaning of the location space? Are there any known obstacles, including chandeliers?
Are the walls/partitions soundproof? If so, how much?
What parts or elements of the scene room or space may / may not be blocked by other equipment and supplies, including stands, stages, seats, etc.?
Are there blind spots or any known spots where light sources or other stationary elements of the site space (for example, pillars) may interfere with a projection screen?
Are there any house lights? If so, where? And where are the controls to use them?
Are there any known limitations regarding stage lighting?
If your event requires special lighting, does that specific place have special manipulation skills?
Pre-Events
Proper and professional preparation and arrangement are important aspects of the success of the event. Here are some items you can use or customize to make sure your event starts on the right foot:
Questions to make an AV site or company before configuration
How long is the setup deadline? What is the expected time frame in which it will occur?
What are the estimated time frames, on-site configuration/demolition time, and security policies for this specific site?
If there is any heavy equipment, is there a bank bench and elevator?
With the requirements listed, will more power supply be needed?
Is there any spare equipment available on site? If so, what kind?
Does this site have any AV experts or technicians in place? If so, how much? Where and when are they available?
Pre-Event Admin Checklist
Review your AV order line by line
Double-check the configuration timeline with your specific location
Schedule an on-site test
Set up an AV equipment matrix according to the following parameters: per day, hour by hour, room by room, including speaker name and topic
After the deadline expires, provide it to the parties involved well in advance
Assign designated volunteers/staff to attend or monitor each function
Setup Checklist
Meet with the site coordinator or contact them to go over the setup timeline as well as the event schedule itself
Monitor and monitor equipment loading, movement, and placement
Organize orientation for all event volunteers/staff, including DJs, musicians, speakers/presenters, and anyone else
Monitor and supervise a test with AV technicians and other key players at the event.
Audiovisual Tips for Event Planners
Audiovisual needs and requirements vary widely and depend on many factors, including the event itself, the organizer, the audience, and the venue.
Here are some additional tips for event planners:
Keep in mind that special AV technology and equipment can help promote or create networking opportunities, including but not limited to, interactive screens, live Twitter resources, or specialized applications.
Some events may require AV considerations in terms of accessibility, such as on-screen captions or audio capabilities for those who may have impaired hearing or vision. It is best to fully investigate the specific AV accessibility needs of your audience, in addition to the accessible technology that your venue may offer.
If more than one speaker or presenter is used, each may have different AV needs/requirements. Communicate with them early and throughout the process, so that you can be sure that you have a comprehensive list that meets these needs.
If you have an event you need to start planning and preparing for and want it to run perfectly, just contact Future's Past Events today. We will help you understand and prepare adequately for all your AV needs. We make sure you have everything covered!