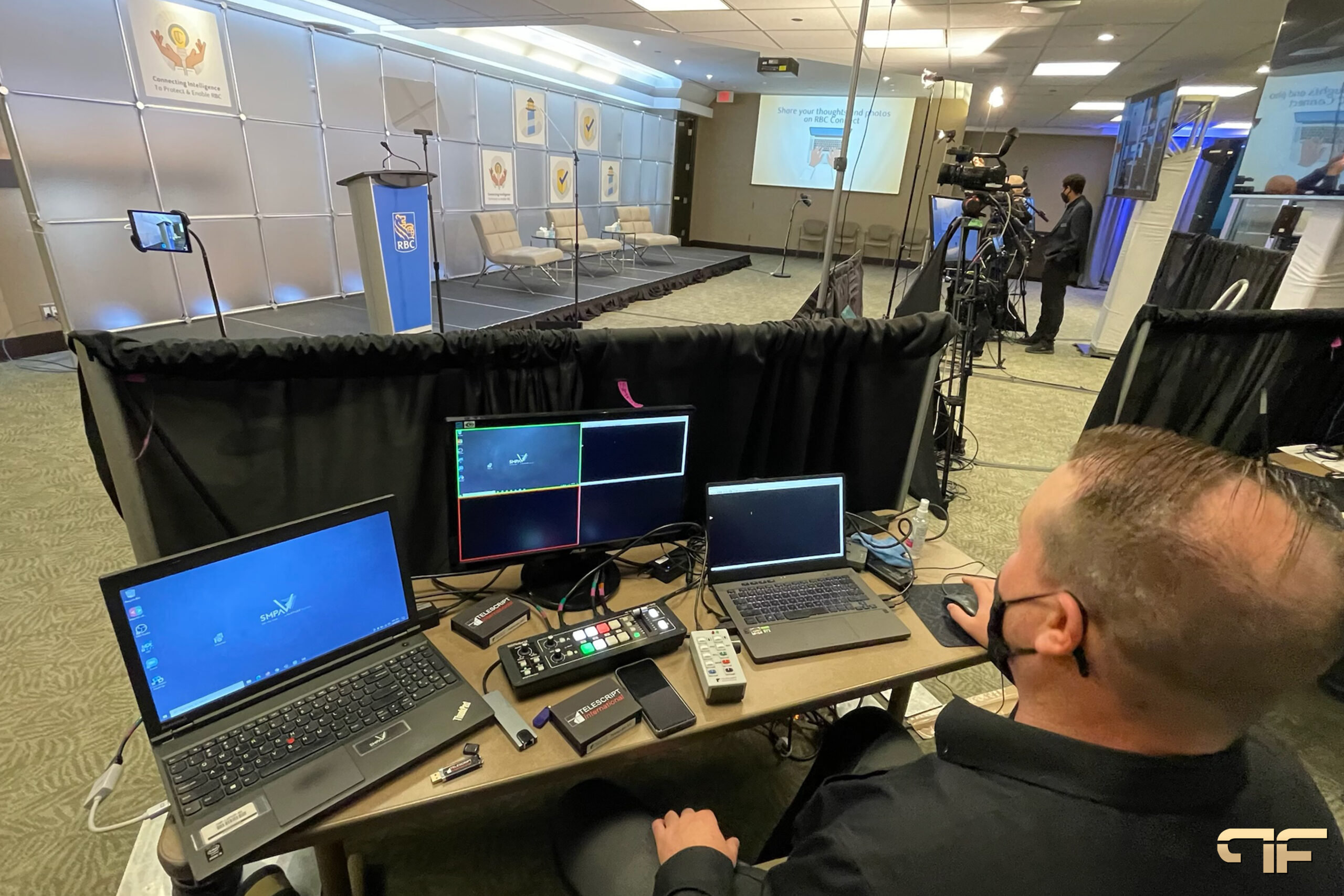 Hybrid events have never been so preferable and popular. They are a great opportunity to save money on travel tickets and other venue expenses. As long as health and safety are a priority for all of us, the world of events is rapidly evolving into a world of hybrid events. To assist them to create the best events possible, event marketers are therefore seeking engaging hybrid event planning tips and tools.
You may be searching for the best audiovisual services for events, hybrid event ideas and tools for hosting your upcoming hybrid event. Future's Past Events has prepared 10 of the most useful recommendations that you can take into consideration if you want to succeed in your event.
Why choose to host a Hybrid Event?
Hybrid events, as two-sided events, can be held partly online and partly in person. People are preferring to travel less frequently due to how quickly the world is changing. It means that the majority of attendees in hybrid events are usually online. It's a frequent misconception in the sector that all a hybrid event requires is a virtual streaming service. The same components and qualities are necessary for an onsite event as well as a successful hybrid event. Components, such as reliable and advanced technology audio visual production services, will make your hybrid event a huge success when combined with an excellent virtual streaming service.
All types of events have individual goals and objectives and so do hybrid events. The primary purpose of hybrid events is to engage a large number of attendees no matter how they are participating. Hybrid event attendees should not be restricted for any reason but flexible in order to engage virtually.
Which are the common benefits of Hybrid Events?
Hybrid events, even before the Covid-19 breakout, were vastly growing in popularity due to their ability to attract a wider audience, improve the event's return on investment, and provide rich and valuable data points that event hosters couldn't get before with live events.
1. Wider Audience
The idea that a hybrid event only requires a virtual streaming provider is one we frequently hear in the event-hosting industry. The same components and features are needed for an effective hybrid event as they are for an onsite event. These components will help your hybrid event succeed and boost if they are combined with top audiovisual production services.
2. Increased ROI
An increase in attendees means driving more tickets and sales and generating a better return on investment for the overall event hosting. Virtual components may lower and limit future marketing costs in advance by using recorded keynote speakers and sessions for promotional content.
3. High-Quality Data
Technology innovation has given the opportunity to many event hosts to include a variety of tools to track event data. This means that everything is tracked and hosts have the possibility to learn new ways of improvement for their hybrid and virtual events.
Which are the Best Effective Event Planning Tips?
Brush up on these event planning tips that will enable you to organize a more successful and interesting conference for your participants before you get too far into preparing your next event.
1. Technical Support
While hosting a virtual event, you must pay special attention to how you will host it. To avoid any technical difficulties and unpleasant occurrences, you should hire people who deliver the best audio-visual services for events. Future's Past Events offer constant assistance to hosts by including top-notch technology equipment to make your event boost performance.
2. Be Consistent
Coordinating the designs and colors used in your online and in-person event materials is crucial. As a result, both onsite and online guests will have a memorable experience.
3. Apply Innovative Marketing Strategies
Applying marketing tactics can make your event boost its performance. While providing an instructive experience for in-person guests, the event might promote an exciting and worthwhile experience for online participants.
4. Show Attention to Hybrid and Online Attendees
By planning your event in advance, you can manage your event better and decide how long it will take you to perform in it. So, if one of your event goals is to minimize screen fatigue then keep in mind that the event has to be not too long.
To avoid giving virtual attendees the sense that their experience is limited, networking events must be well planned. To prevent online guests from feeling lost or staring at an empty screen, the agenda must be well-designed. That's why event hosts should combine various activities, questions and discussions for both types of attendees.
5. Maintain Interaction and Engagement
Having a hybrid event requires offering two unique experiences. Event planners should alter the material to ensure that participants are taking part in the planned activities.
A virtual emcee and a conventional host should be present. The virtual entertainer could act as the participants' voice.
There should be distinct interactive sessions. To involve remote participants, consider live Q&As, surveys, and breakout sessions.
As we discussed earlier, venues that host hybrid events are the most popular. A hybrid event is the best option when you're organizing a major event that will significantly impact your business. For the best audio-visual event services, do not hesitate to call Future's Past Event at (416) 939-7525 and let our professional team offer prime and trustworthy assistance to you and make your event the best of all time!