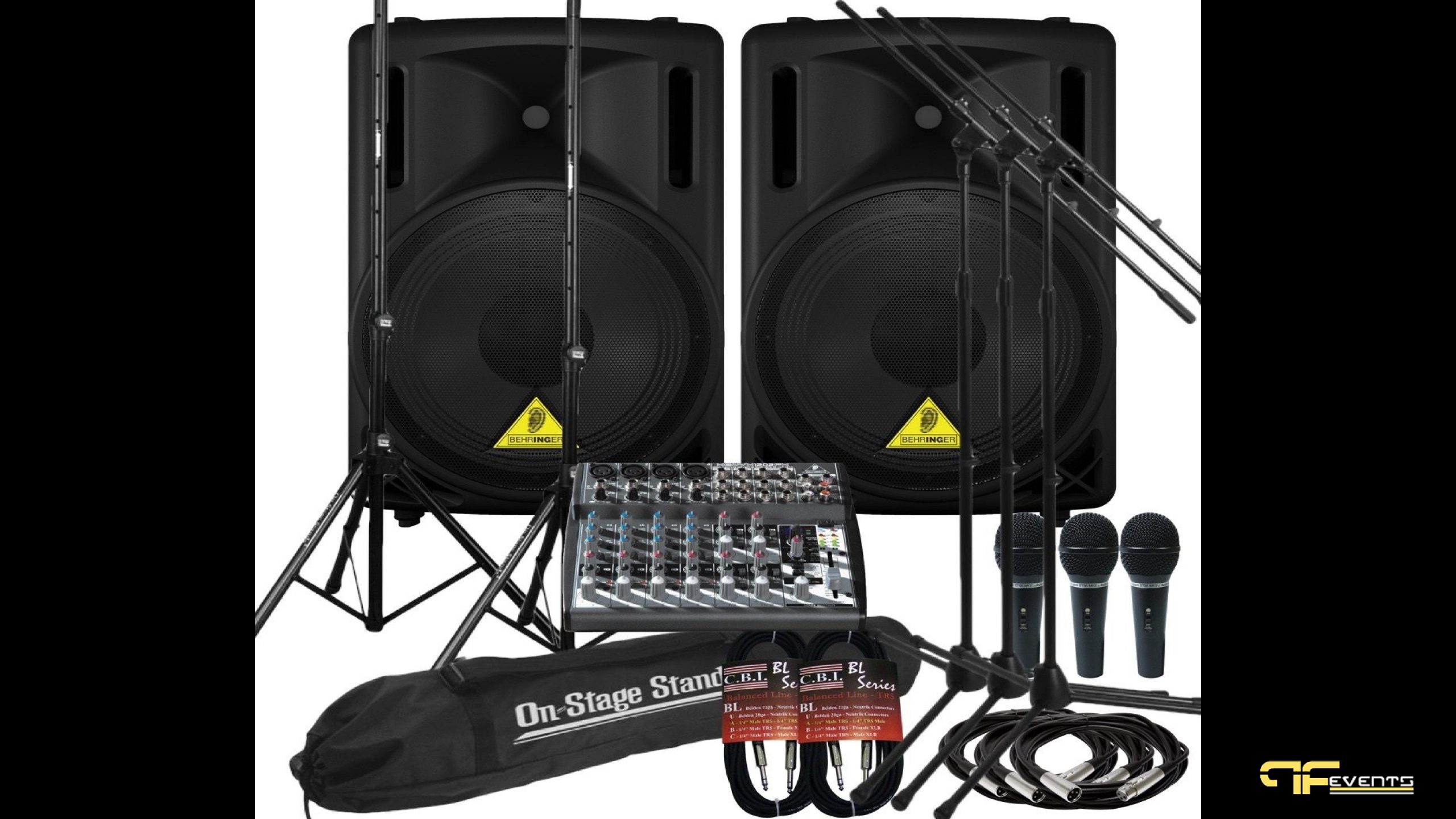 The Best Sound System for Your Event
Choosing the Best Sound System for Your Event? You can have the best writer that takes good care of your speech, and it would be a shame if no one can hear it. A reliable sound system is what you need so your audience can hear, and your message will be properly delivered.
If you are planning to hold an exceptional corporate event, you'll need a sound system that can keep up with the job. Here is what we have to say about choosing the best sound system for your event!
A Public Address System (PA system), is made of many parts, starting with what goes into the PA, to finish with what comes out of it. The right equipment helps you get your message out to the masses.
Let's work our way through the system:
Inputs
You will have to make sure that you are speaking in front of the right microphone. The microphone takes gets the sound and converts it into an electrical signal that can be used throughout your PA system. There are plenty of microphones that are designed to do this.
If your speaker likes to move around the stage, you will want to give him a wireless microphone at hand. Usually, these come either with a Wireless Handheld Microphone (which suggests would be held by the speaker), or a more popular choice would be the Wireless Lavaliere (or even Lapel) Microphone. With the last option, the presenter can move around and use freely their hands so that they can easily make gestures, or hold something that they want to show to the audience without fumbling around.
If they want just to stay at the lectern, then a well-placed lectern microphone will be sufficient.
Now that you made your choice about the microphone, it is important to guide your presenter with some basic instructions on its proper use. You can get the biggest PA system in the world, and the best sound technician in the world, but if the presenter is not feeling comfortable and not talking properly into the microphone, or not placed properly, no one is going to hear them.
Another basic element of your system would be that if you are going to play any video playback, either from dedicated devices, or if you have videos embedded in your presentations that all of these devices will need direct boxes so the computers can interface with the system properly. It is highly important that you let your technology provider know so that they ensure to get an audio console that has enough inputs available for all of your devices.
Speakers
Since now you have all of your inputs figured out, it is time to figure out the proper size of the PA for your message to be heard.
The size and placement of your system vary from event to event. What works for a small audience of 10, definitely doesn't work for an audience of 2000. People are always great absorbers of sound! Considering that natural sounds coming from your 2000 voices from the audience you will want to make sure that your system gets out over the voices. One voice can be heard more than 2000 voices with the right system in place.
That's why it is always a good idea to speak with your audio visual professional so that they can make sure your message is heard by everyone at your event.
To learn more about how to bring the right sound to your event, call Futures Past Events at (416) 939-7525 or email futurespastevents.ca…