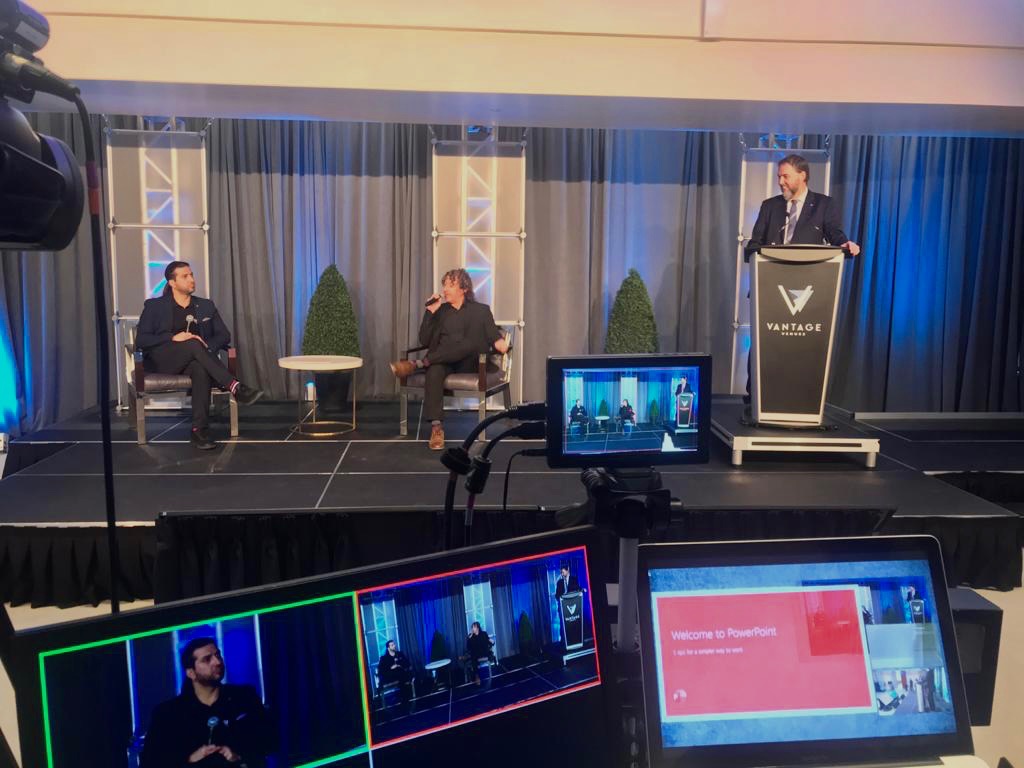 Design a Hybrid Event for Every Participant
To maximize your total expenses, create a plan that prioritizes the experience of each type of participant. In the design aspect, you can measure each experience against your event objectives and make adjustments as you go. To help you, here is a framework for designing a hybrid event based on traditional planning strategies and methods, with updated hybrid considerations.
Why hybrids?
Hybrid events allow people to choose their experiences based on how they want to get information and engage with each other. As a result, planning is driven by experience and driven by clients more than ever before. This customer-led strategy will determine the future of events, innovating how we deliver and how we engage in these experiences.
Transitions within the event industry have designated hybrid events not only as momentary alternatives to live events but instead as a key part of an integrated event offering portfolio. While the shift to a virtual and hybrid focus feels sudden, the planning of these experiences is still deeply rooted in familiar elements of event designs.
Hybrid events offer highly scalable experiences with dynamic design possibilities, removing barriers to allow community growth and connectivity. With opportunities for life, recorded content and on-demand, global participants can join in experiences that may have been previously limited. This geographic flexibility minimizes financial, and physical location blockers and time zone. The scope and increased personalization of these events lead to the improvement of ROI and MTV (Value for Money and Time.) The success of hybrid experiences is directly related to the strategic framework behind designing an experience that speaks to the public, whether virtually engaged or physically present.
Strategic Framework for Hybrid Event Design
To create a strategy for your hybrid event, start by setting the goals of the experience based on each type of participant and their unique journey. As with personal events, it is important to set standards, and objectives and define PIKs. Setting these KPIs and objectives positions you to build a content and engagement strategy that is built to meet them.
The principles of human-centred modelling provide the knowledge needed to develop the creativity that inspires and engages you, no matter where your audience is. Personalization of engagement methods drives collaboration between virtual, live, or dual participants. How will experiences be cross-referenced and how can participants engage with each other? Selecting a platform that supports these levels of personalization has proven to be a key factor in client decision-making. As Encore uses the Chime Live platform, we remain agnostic of solutions. Our ultimate goal is to provide the most creative, productive and technological solutions suitable for each event.
Platforms and content for hybrids
Event platforms should scale for audience size, the number of events expected, and the final expansion of the live component to other forms of content and distribution. With the time and resources you spend creating your live event, the technology and content produced should serve the current and future needs of the experience.
Creating intentional content allows it to serve its current purpose and audience, while also having longevity to be relevant beyond the main event. Essential content should be concise, engaging and accessible, with a level strategy that clearly distinguishes and relates to all present. Delivering a quality hybrid event includes all the care and planning of live events, with some specific nuances to ensure a seamless and high-impact experience for everyone. Rehearsal time should be used to acknowledge the specifics of direct and virtual audience interactions, while branded content and personalized graphics can help to achieve a professional and sleek look. This high level of personalization will make a transformational and influential event experience for near and far audiences.
Everything and nothing has changed
With in-personal, virtual, and hybrid events, the central principles of event design still stand. It will always be critical to know the audience, set standards and determine which experience will resonate best with those objectives. While there are two experiences with the hybrid, the essential elements remain the same. Take advantage of the common but be careful with the unique perspectives of the audience. Whether personal, virtual or hybrid, the strategic event design framework keeps participants engaged forward and at the center, achieving the intended objectives through creative and purposeful inspired content. Hybrid experiences are not a 1:1 comparison with the person, but the design process and considerations are analogous.
The framework of events, creativity, engagement methods, content and quality of delivery remain key elements when designing a successful hybrid experience that connects and engages all audiences.