When it comes to our Dj Services we have some of the best jockeys in the industry. We very carefully select the staff to correspond with your event's energy and guests. We also provide M.C. services along with our dj services.
Packages starting from $599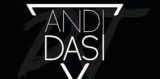 Dj Andi Dasi
Deejaying profesionally for the last 10 years in Canada and around the World, Andi specialises in Top 40 Reggae and Ethnic music
Dj Gio
One of the most dynamic Turntablist in Canada. He has created a harmonious blend of the old and new. Never setting limitations on his music to allow a broad spectrum of styles
Dj Flawless Flo
Dj Flawless has been Deejaying for the coorporate industry for more than 7 years. Always playing with passion while catering to our clients.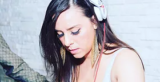 Deejay T-Jr.
DJ & Turntablist based out of Toronto who specializes in hip hop music. She displays her versatile style through her deep music knowledge in combination with her unique skills, covering many genres including R&B, reggae, dancehall, trap, funk & deep house.

PXL
An avid enthusiast for all types of music, PXL enjoys entertaining parties that want the over-the-top edge on ensuring guests have a great time.