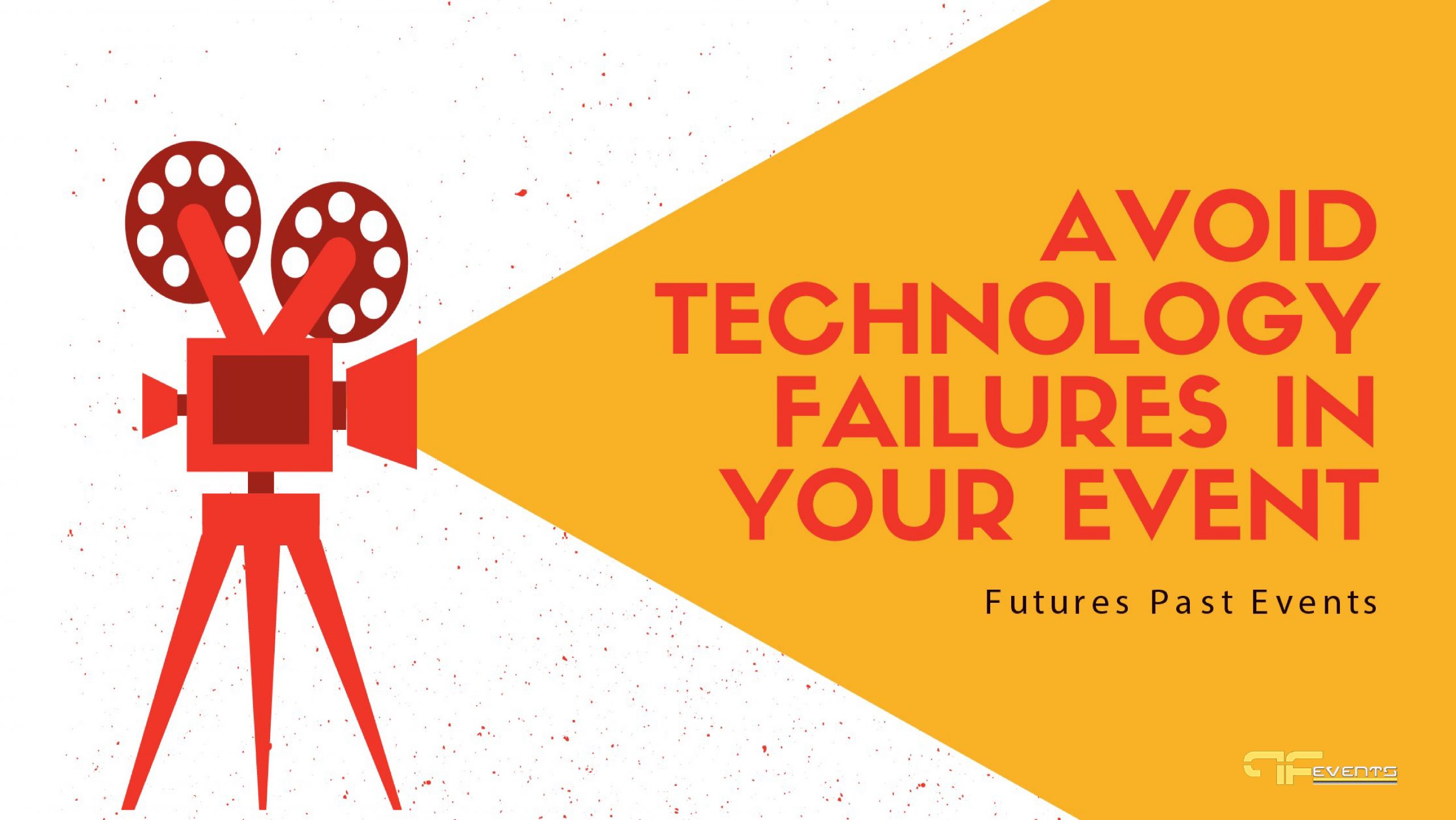 FPE helps you to avoid technology Failure in your Event
Sometimes it doesn't matter how well organized or planned your event is, things go wrong. Whether it's the technology that lets you down or a human error, these things happen time after time.
The solution is: Be aware of what can go wrong (the obvious things, at least) and make a contingency plan in case they do.
Below we are going to talk about what frequently can go wrong at events and what action you can take in order to mitigate them.
Technology failure
It happened to all of us; the speaker's microphone won't work, the video presentation won't play or the internet has gone down at a vital moment. It's embarrassing and it can lead your event to look unprofessional.
First of all, you need an AV partner working with you at the venue, a company you can put your trust, and secondly, you need a rehearsal.
Make sure you schedule the time for a run-through with your speakers or other entertainment. Find out how they plan to move: are they going to leave the stage and walk around, or if they plan to ask the audience for a show of hands. Quickly adapting a follow spot or raising the house lights or cameras is not a quick switch.
Don't stream presentations from the internet – that's just asking for trouble. Request hard files with formats that are compatible with all speakers and state in advance. If you're planning a live link with another location and are reliant on connectivity, chose a venue with both the required capacity and experience in this type of event.
Try all laptops, A/V systems and projectors that will be used and have your speakers operate them while they run through their speeches. Is there enough darkness to clearly view the projections? Are the delegates at the back going to be able to see/hear properly? Will the roving mics suffer interference at any location in the room? What about when the event is in full swing – will the sound be drowned out, or conversely, impinge on neighboring activities? Test, test, test and you have the best chances of avoiding technical glitches.
Why choose Futures Past Events?
Futures Past Events can support you across all aspects of technical benchmarking and requirements, from brief and pre-event engagement through to registration, live streaming, webcasting, social media, and post-event cascade. We can help safeguard and ensure the longevity of your key messaging, giving it extended life and impact.
And you don't need to understand 'geek' to work with us, we'll do that for you, so you can sit back and relax, safe in the knowledge that everything has been covered and all your needs are being met.
Contact us and keep calm, your next event will be outstanding!
Why would you choose Future's Past Events?
What is the best choice for Audio Visual Services for Toronto Events? During these changing times, the importance of remote communication has never been higher. At Future's Past Events we have adapted to this change, and by using state-of-the-art technology we offer solutions to your business needs.
For more information on Future's Past Events and to make your corporate events or other occasions, incredible make us a call at (416) 939-7525 or send us an email at [email protected]!