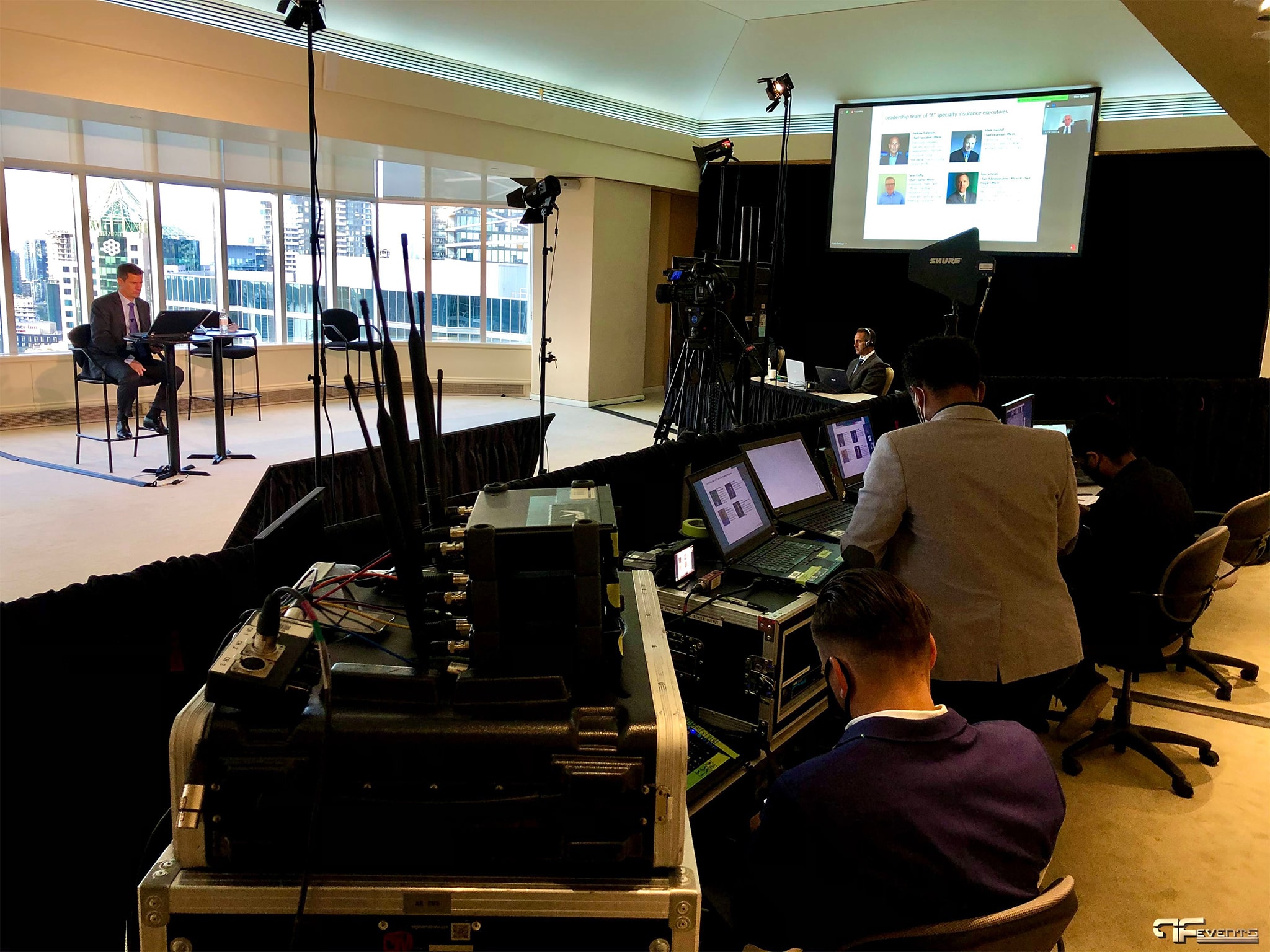 Live events have started to come back and the Future's Past Events team could not be happier! With that being said, virtual events have been important for the past year, so meeting with planners and everyone else in the event industry has been tailored to them. Going back to the live events in this new post-COVID-19 world can be tricky due to different guidelines and regulations, so we decided to share some of the tips we have to make this transition perfect.
Event space rules and regulations
Travel Protocol
Social distancing diagrams
Booking places in advance
Considering a hybrid event
Choosing the right vendors
Be prepared to adapt to change
Adapting to change will be essential when it comes to switching to live events. There are many different rules that have been set, such as social distancing, for our safety, of course, so make sure you work closely with hotels to stay updated on various guidelines and regulations to ensure a safe and uninterrupted life. you should be prepared for these guidelines and regulations to change because they will change, especially in the beginning.
Travel protocols are the second part that needs to adapt to changes. For example, in some countries, you may need to show a negative COVID-19 test result to enter. Your attendees and presenters will need to follow these regulations and travel will ultimately be longer than before. It may not have been the norm in the past, but when planning your live events, make sure to build in extra travel time so that everyone has enough time to get there.
Be flexible with your events planning
Being flexible is just as important as adapting to change. 2021 will be a year where we all need to be more flexible as the world discovers how to get back to live events. You can either wait for it and see what happens or go out and pave the way for others. What will it be? FPE is here to pave the way with you as we by now have hybrid and live events on books for this fall.
In terms of being flexible, you should plan to go through some diagrams with the hotel as social distance requirements will continue to change as cities open. When you are thinking about what the social distance in your country will look like, our recommendation is to plan the worst-case scenario (seat 6 meters away). This may sound strange, but the reason is that you can always reduce the space if the instructions are released and the distance requirement is reduced, but you can never expand the space.
It is also important to keep in mind that certain markets will open up faster than others when you are thinking about how to be flexible in your planning. If you are planning a live event in big cities our suggestion is to work in advance to secure your country's space because these cities will book faster than others.
Talk to your vendors ahead of time
Our final advice to you is to choose your vendors carefully. FPE thinks the companies that stayed in the game during 2020 will be your best bet. These companies have proven that they can evolve, adapt and support during difficult times. They are more likely to provide you with the support, service, and resources you need now in 2021. While other enterprises are slowly returning; they will have few resources in 2021. Companies that have stayed in the game will have increased their resources making them an excellent choice as you bring your events back to life.
This way you can turn live events on!
There you have it! The FPE team is so excited to get back to business and welcome live events. We understand that it can be a little frustrating at first, but hopefully, this list of tips will make it easier for you to get back on track. If you have any questions about going back to live events, or want to start planning and preparing, give an FPE call today! We would love to help turn your first live event into an extraordinary event!