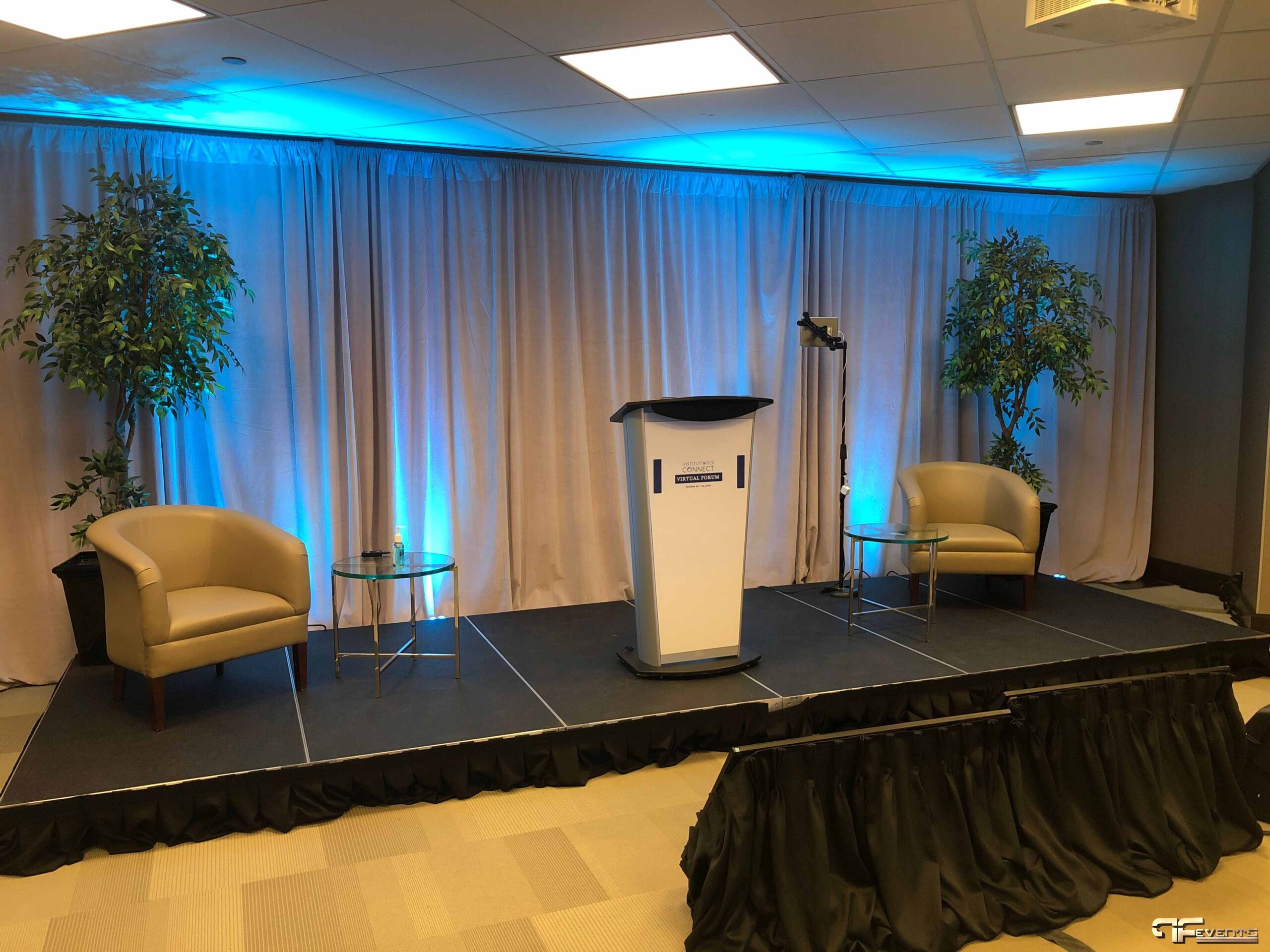 The latest government announcements put the wind in the sails of the event industry by allowing gatherings of 250 people or less. This is tempting news, but why limit yourself to a number of participants when you can increase your capacity by being creative?
The best solution for companies is to turn to hybrid events, either face-to-face and virtual, to maximize their audience.
Future Past Events has been working for several months on the solutions to adopt and offers you its advice for a successful hybrid event in 2020.
The advantages of a hybrid event
In addition to reaching a larger number of people, hybrid events have many advantages.
More inclusive events
Hybrid events make it possible to include a multitude of people who would not have been able to participate in the activity otherwise:
Vulnerable people who need to isolate themselves further from groups;
Communities that live far away from where the event is happening;
Introverts and those who don't feel comfortable in groups.
More versatile events
Since we are no longer limited to the constraints of a physical place, the contribution of the virtual offers more choices of settings, themes, and even conference topics.
The integration of technology makes it possible, among other things, to reach speakers outside our geographical area, without having to spend enormous sums on transport and accommodation.
How to adapt your event to a hybrid formula?
A hybrid event must be attractive to both the indoor audience and the audience on virtual platforms. You need to be adaptable so that these two distinct groups can participate and enjoy your event.
A decor with multiple functions
Rethink your space and your decorations to facilitate social distancing, without neglecting the aesthetic aspect of the place. The goal is to make the place user-friendly as much for the guest who is there as for the person who sees it through their computer screen.
Harmonize lighting, audio and the scene so that they appear well on the screen. The choice of lighting is particularly important for cameras.
For the seats, prefer ottomans, single-seat sofas or separate your sectionals with removable partitions.
There are several options available to you to create safe networking spaces. For example, our homes are now equipped with protective walls and are disinfected between each use.
Turn your scene into a movie set
The stage is the centrepiece of an event. Imagine this one like a television show: we want to wow! It is essential to make it warm and inviting while dividing the space to ensure the safety of the animators.
The use of elements of greenery is to be prioritized, and space must be decorated with curtains, furniture, etc.
The speakers will have to respect the distances on the stage while the participants will have to limit their comings and goings in the room.
Television quality can be achieved with the help of a professional team and the appropriate audiovisual equipment. Future's Past Events has also set up a hybrid web broadcasting studio, specially designed to welcome guests on site, while offering a quality event to online spectators.
Engagement is more important than ever
Make sure your moderator interacts with people in the room as well as those on web platforms. Asking questions and making comments visible on a wall helps a lot in boosting participant engagement. If you use social networks, some applications are available to create walls of " tweets " or posts. Participants will be able to comment remotely and also feel involved. If you are offering a meal or a gift bag, consider having them delivered to each of the guests present at a distance!
Get people on site and virtual participants to collaborate
When planning the course of your event, consider incorporating games, brainstorms or discussions involving teams of people in face-to-face and virtual settings.
We especially do not want to isolate these two groups of participants.
A touchscreen that allows an on-site guest to connect with someone online while networking is a great way to bond.
better the audio-visual services, the more likely it is that the event will be successful.
Why would you choose Future's Past Events?
What is the best choice for Audio Visual Services for Toronto Events? During these changing times, the importance of remote communication has never been higher. At Future's Past Events we have adapted to this change, and by using state-of-the-art technology we offer solutions to your business needs.
For more information on Future's Past Events and to make your corporate events or other occasions, incredible make us a call at (416) 939-7525 or send us an email at [email protected]!