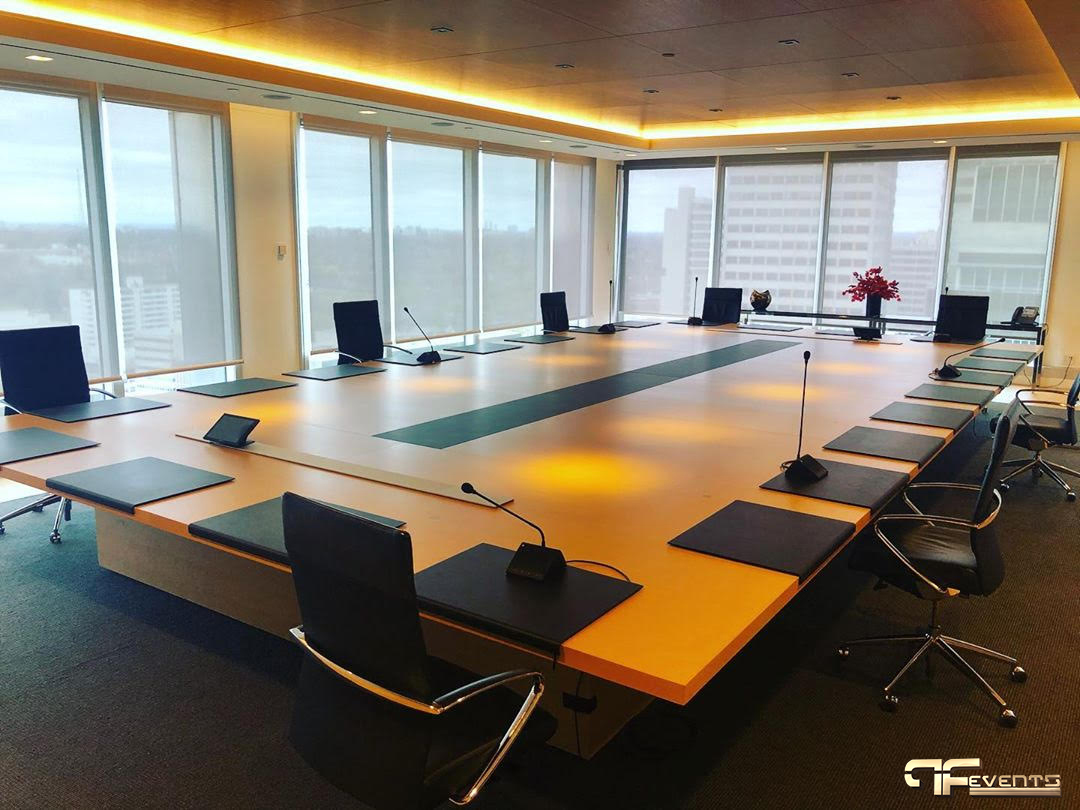 What is the best choice for Hybrid meetings and events?! The more time passes, the more we transformed, technology transforms us. It makes life easier for us and makes us more comfortable with the outside world. Outside the 4 walls of our room, office, or wherever we are, it can be a large audience waiting for us. But for x reasons or impossibilities we cannot hold this meeting.
But Future's Past Events comes with a real solution for you. Bringing you Hybrid meetings and Events. The technology used by us offers you a way to communicate with the outside world no matter your location, audience, and performance will be maximal like you are in a meeting office.
Let's see some of the types used and suggestions by Futures Past Events to realize a successful hybrid event:
Idea for a successful hybrid event
It's a good idea to hold a live audience event at an office or venue specifically for official meetings.
In the broadcast video, it is better a closeness of the people who speak and mixing views of the audience or the studio. This would bring higher interactivity to the public.
It is good that in a live event, we get the results of the survey for the audience. This would bring reactions and conversations and would reduce the percentage of public annoyance.
By giving the audience the opportunity not only for live viewing but also for storing information or distributing it, it would make the event more popular and fulfilling.
Small details usually make a big difference, such as the name of the biography. A hit or attractive name would make the audience want more information.
A distribution on social media would bring information and a higher viewership of people who are interested in your event or even strangers.
Whenever possible you should have direct questions or questions from the audience.
If you intend to make a long presentation, then it is best to use PowerPoint Presentations because this would bring higher viewership interactivity.
Once your Hybrid event is over, it is a good idea to email all those who failed to attend to explain what was presented at Hybrid Events.
But let's see what makes Future's Past Events the right company to solve Hybrid meetings and events.
Technology
The more time passes, the more we have to adapt to it, this adaptation would make our lives easier both in terms of money, but also in terms of the knowledge gained. Using modern technology for your Live Events would help you bring out an accomplished event, what visibility, and what you are looking for.
Audio Visual Service
Audio Visual contains some of the main services to produce a successful event. Poor quality audio would create interference and stagnation of its sound, and this would undoubtedly create a great deal of public dissatisfaction. Even the visual side would bring major problems or poor quality of it would reduce the visibility of the event. But Future's Past Events takes care of you and your Live event. Bringing the most modern technologies and equipment what you need.
Speed
It doesn't matter how many participants take part in your event 100 or 1000. You will get the highest quality services and maximum speed.
Quality
We all pay attention to quality in the products we buy or use. A good quality would increase our satisfaction but also that of others around us. But let's see why Future's Past Events gives the best quality to make your event, and why we can not be compared to any other company for making events.
Experience
Working for many years in the field of events we have always gotten the best over the years.
Professionalism
Working with people specialized in the field of events we have always been successful in various events.
Low Cost
We all try to get the best services, but at the lowest prices, but often this does not happen. But we have always tried to provide the best quality and at modest cost.
Everywhere
It doesn't matter if you are in Europe or Canada, the quality of service will be the same as if you were chatting live within a city. We offer you maximum quality services where everyone will be satisfied.
Let's take a look at some of the top services offered by Future's Past Events:
Live Virtual Events
Corporate Events
Special Events
Tradeshows Events
Lighting and Staging
Why would you choose Future's Past Events?
During these changing times, the importance of remote communication has never been higher. At Future's Past Events we have adapted to this change, and by using state of the art technology we offer solutions to your business needs.