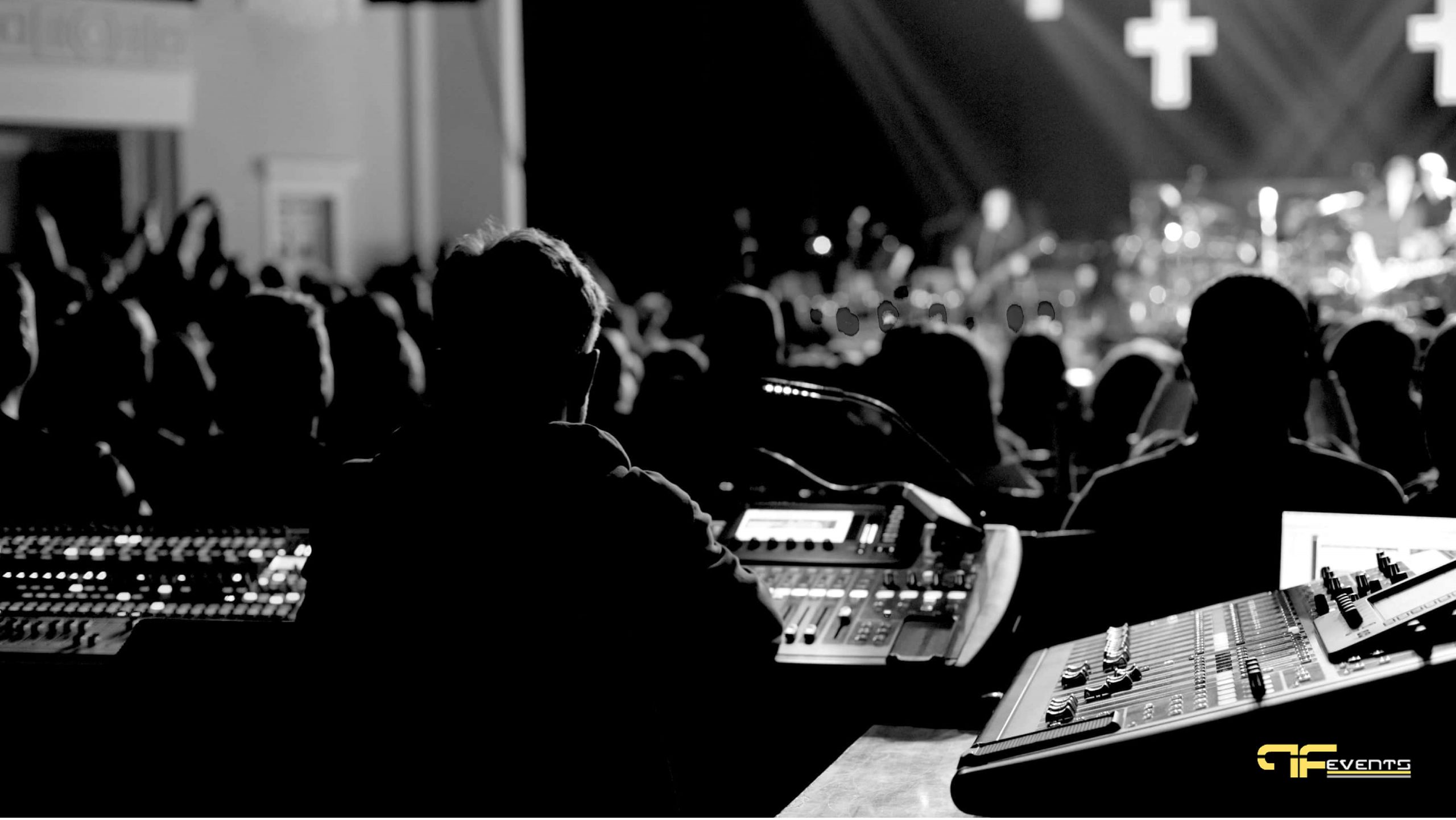 Hanging on the requirements of internal or external clients. An event can need working with some number of partners to achieve the goals. But before your event, you can think: is an Audio Visual Provider more like a partner? Are there some important points where your contact becomes more
precious to you than just a point of transaction? To give the right response, you have to think about how important that service is to the success of the event.
Nowadays technology is repeatedly developing and requires dedicated attention to stay as cost-effective as possible. For Future's Past Events, as AV production specialists, it's our job to continuously find the best ways to deliver your message to a live audience. You have to know that audio visual is one of the three expensive costs for any event, therefore the onus is on us as an event planner to make the event special.
The Key of Partnership
The best step to begin is to establish what an ideal partnership with an AV Provider team looks like. For this, we have taken some information from our long-term clients and have heard from them what they value most in the relationship as part of our annual training program. Here are the three most common points:
It all has to be right. There don't have any partnerships that can form if your AV Provider team doesn't deliver. The capacity and the ability to offer quality services meet the client's faith and are really the first pillar of a partnership.
Having a long experience, it's not enough. The experience – from the initial estimates to the planning, and finally to the onsite execution – is extremely important, and after a few events, there should be a clear sense of consistency. We take it a step further by keeping the same pool of technicians dedicated to working with each group.
An AV Provider Partner has to be a resource to aid revamp an event, offer a new vision on brand activations, or to design and build a unique experience for the event participants.
For this reason, you have to check some other points like:
Besides the main three points above, seeing your AV provider as a partner also offers cost benefits as well. Having an advanced plan is the best method for us as AV Provider Company to keep our costs low.
If you build a partnership with your AV provider is also a great way to reduce the time you have to spend planning around the event. Clearly, there are events that will be mostly duplicating a past event. But will certainly be times when a totally new design is needed, but for similar programs, any updates or modifications can be easily made once there's an established format.
Confidence is a key component of any good partnership. Having an AV Provider partner means that no matter what project, or single challenge, you have someone to help you. It also means you can unload some of that thought onto someone else and trust they can get it done, freeing you up to focus on other things.
For more information about AV Provider click on audio visual.
Choose FPE as Your AV Provider
Futures Past Events as an experienced AV Provider can support you across all aspects of technical benchmarking and requirements, from brief and pre-event engagement through to registration, live streaming, webcasting, social media, and post-event cascade. We can help you to express your key messaging, giving it extended life and the right impact.
Contact us and your next event will be spectacular! Call us at (416) 939-7525 or send us an email at [email protected]