Having the right M.C. on your event compliments  the flow and execution of the agenda. That is why we have a diverse selection of professionals so we can achieve just that. From sporting events to weddings we have the right M.C. for you. After consulting and understanding your needs we make sure we pick the right match specifically for your needs.
Nico P
Being a radio celebrity at Z103.5 has given him the experience and ability to keep any crowd engaged. With his energetic personality Nico is the right choice for any wedding and/or celebration event.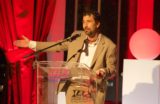 Chris Honour
His humble beginnings started with Chris doing voice-overs. After many years of producing for a wide variety of clientele Chris turned his attention to the live corporate event sector. Now he is a well known figure in the industry. From Gala Dinners to Corporate Meetings he always delivers success.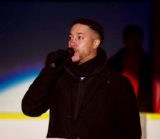 Anthony
When it comes to sporting events for Anthony its a natural fit. As a sports fan and a proffesional M.C. he compliments every event. Anthony also has an extended experience in the nightlife sector. M.C. is his craft so make the right choice and give us the opportunity to have him Master your next event.