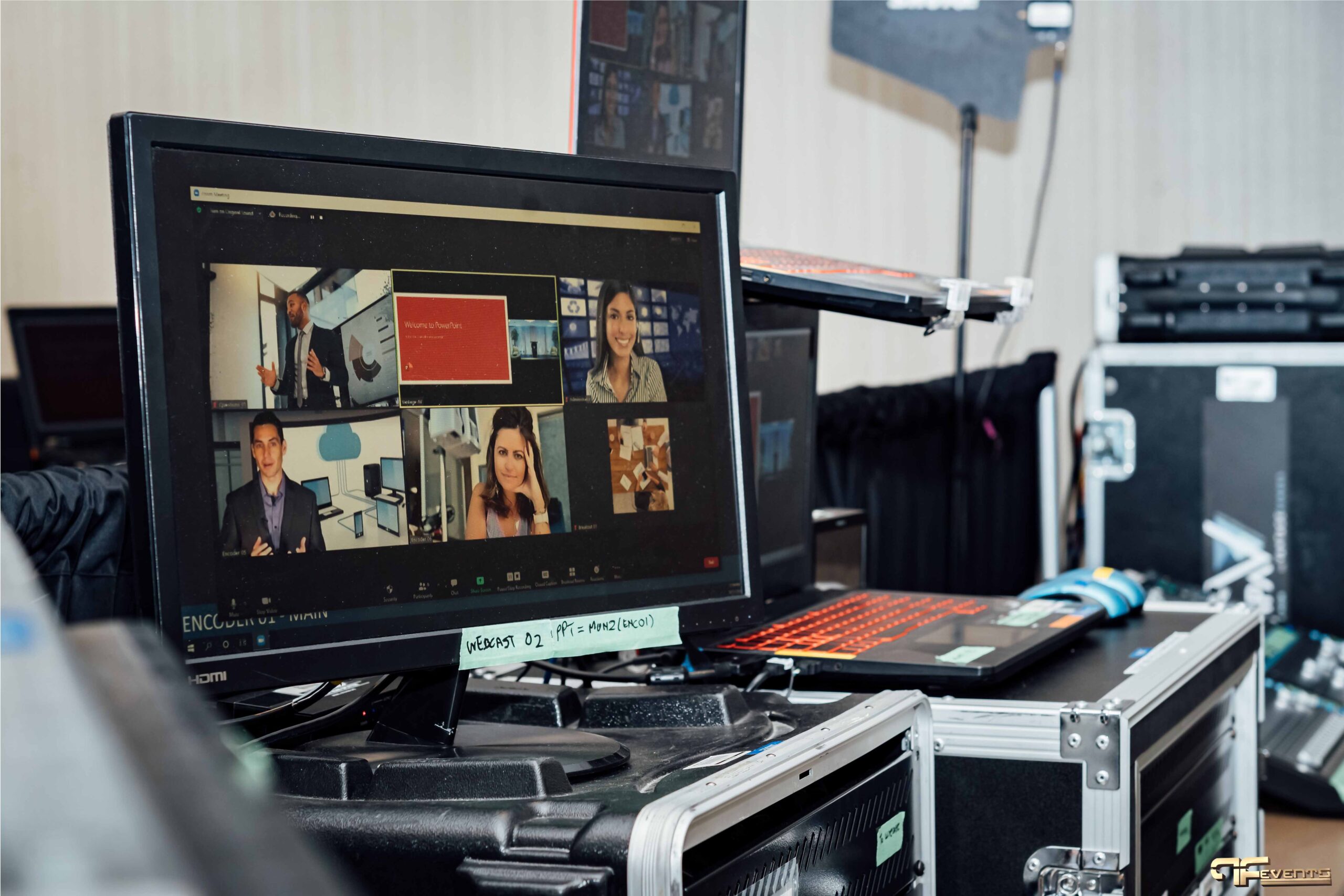 The development of your professional events requires a lot of investment in terms of time and money, an organization more than perfect and… A bit of creativity in choosing your corporate event animations. Because, whatever the nature of your event, your goal remains the same: you want to impress your guests, mark the spirits to get your message across…
And to achieve this goal, there are no 40 solutions: You have to choose an original animation, an animation that is out of the ordinary, something innovative and surprising… Like any self-respecting company, do you want your professional event to be a total success? Discover 9 original animation ideas for your corporate and business events that will help you stand out… From Future's Past Events.
1# A private show for your professional events
From magic shows to aerial dance shows to circuses, cabarets and dinner theatres, there's nothing like a private show to animate your professional events.
Why is this a good idea? Firstly because your guests will be pleasantly surprised and secondly, because this kind of entertainment brings an image of conviviality to your business.
And of course, it's a surefire way to put everyone in a good mood! Note that this kind of event animation is suitable for a product launch party, as well as for a gala evening or a corporate anniversary.
2# A musical animation for your corporate event
Déjà vu, do you think? Not if you opt for an original performance such as an LED DJ, a funk band or vocalists.
Of course, you will choose your musical animations according to your preferences (rock'n'roll, disco, guinguette …) and the corporate image you want to convey. Because what you have to remember is that it is essential to opt for an animation that reflects your corporate values.
Once again, this event is suitable for all corporate events(corporate evenings, corporate cocktails, corporate seminars, gala dinners…).
3# What if you had the portrait drawn?
Calling a cartoonist for your business events is an original idea to make your corporate event quite unique. The professional illustrator will not just make a humorous portrait of your guests. He will also teach them the b.a.-ba of this art.
Whether it's Team Building day or a training seminar, this original animation for your corporate event will certainly facilitate communication and exchanges between participants while adding a personal touch to your professional event.
4# A culinary animation
Perfect for a conference, a conference or even for a trade show, the culinary animation will undoubtedly delight your guests. Indeed, how can one resist a buffet full of good things?
The hardest part will be choosing from the different culinary animations. It must be said that between the bustling sushi bar, the bustling smoothie bar, the Terroir bar and the bar full of delicacies of all kinds, we are definitely spoilt for choice.
But that's not all. Culinary animation is also cooking workshops (or why not wine workshops) that can be incorporated into its cocktail parties and around which guests rediscover the notion of sharing and cohesion. Who can top that?
5# A high-tech digital animation
From virtual reality to augmented reality to the use of holograms (visual animation in the form of a 3D image that does not require a screen or the wearing of special glasses) or robots and drones, digital animation is above all innovative.
But it can also be playful: this is the case of the virtual Graffiti animation in which an animator creates a virtual fresco on a large screen in the colors of your logo and inspired by your products or services. After that, he invites the participants to awaken the street art genius that sleeps in them.
Don't know much about high-tech and digital animations? Use an agency that specializes in digital events. The latter will inform you and tell you the service that is best suited to your corporate event.
6# A disguised photo animation for your corporate events
Guests can take pictures on their own or in groups with a photo kiosk. What we like about this animation for corporate events is the fact that we are not forced to wear the disguise throughout the evening, but only the time of the photo pose. Of course, you won't forget to share the photos with your guests, just to leave them a pleasant memory.
7# A tattoo animation
Who has never wanted to play the big tough for a day (or an evening). Invite your guests to get an ephemeral tattoo on the arm, shoulder or neck. The tattoo in question will be made with a hypoallergenic felt.
8# A special animation back in childhood
Self-service games (babyfoot, ping-pong, video games, etc.), buffet filled with sweets, cotton candy, pancakes and chocolate waffles… your guests will be delighted to be back in childhood for a day or an evening.
This original animation is suitable for an event with 40 or 400 participants, for example, a large seminar, and it perfectly complements a cocktail dinner.
9# Opt for an unusual place
If animations are a great tool to customize your corporate event, you can also make it exceptional and organize your corporate event in an atypical location.
Imagine the surprise of your guests when you discover that your event takes place in a castle, aboard a barge (a good idea for a business meeting), in the heart of a winery, in a mansion or in the presidential dressing room of a sports stadium! You can be sure that they will have fond memories of your event for a very, very long time!
Of course, the event ideas we have just listed are just suggestions. Some will be perfect for your business events, others will not. It's up to you to choose the one that best meets your expectations and especially the expectations of your guests.
Why Hire a Corporate and Business Events?
If you are planning to have a conference it is best that you focus only on the things that you love doing. All the stressful things like finding the venue in Toronto or renting all the other facilities like audio and visual systems. We will save you time and money because you don't have to find and pay different companies for different things while doing most of the work by yourself.
Future's Past Events is a leader among special event production companies, assisting some of the largest companies in Toronto with spectacular displays and all event staging solutions. Make us a call at (416) 939-7525 or send us an email at [email protected]. We work with you to find the best options that fit your budget, meet your schedule, and portray your message exactly as you envision.