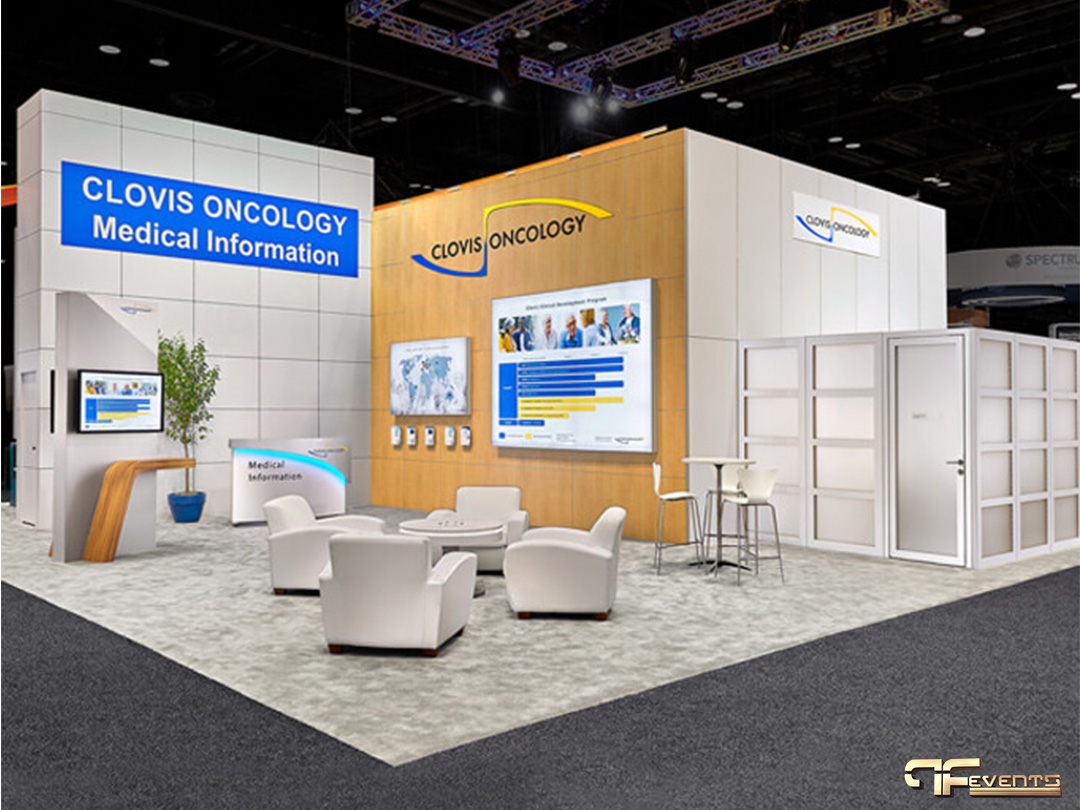 Imagine yourself being able to relax while you generate qualified leads. There will be no more time-consuming strategies to host hybrid events or create the perfect virtual trade show. As technology is becoming easier to use businesses are trying new ways to maximize their ROI. One such essential key in the development is definitely a virtual trade show. Looking for the best event organizers that will provide you with the best virtual trade show? Future's Past Events is just one call away (416)939-7525.
In this article, there is everything you need to know about our virtual trade shows.
What is a Virtual Trade Show?
A virtual trade show has a dynamic 3D environment that resembles a physical event using technologies that engage a global audience. This makes it accessible for everyone with an internet device. Virtual tradeshows are becoming more popular nowadays and businesses are starting to include them in their business strategy. But what makes virtual trade shows the preferred choice of the leading businesses?
Reduced costs, increased reach, high engagement, and effective lead generation and ordering tools.
Some Features To Look For In Virtual Trade Show
1. Amazing 3D Designs To Impress The Audience
Provide your attendees and exhibitors with an unforgettable experience from the moment they enter your virtual exhibit. Create a stunning environment using a rich and visually compelling landing page. To summarize, provide a fully customizable virtual trade show platform to leave a lasting impression.
2. Increased Attendance With A Mobile Event App
Nowadays, you need to have a mobile app to make your event accessible to a wider audience. People are more likely to attend a virtual trade show via smartphone than on their desktops that's why you need to provide them with a user-friendly app.
3. Custom Designs And Layouts For Branded Exhibitor Booths
We all know that setting up booths and chasing vendors in the exhibit hall is a tiring process. A virtual trade show makes everything easier. They give you and your exhibitors the opportunity to promote their businesses during the event. Your exhibitors can additionally personalize their virtual booths and provide the audience with downloadable resources.
4. Networking Live Chat Tools In Virtual Trade Show
To accomplish the goal of a successful event you must guarantee that visitors and exhibitors engage as much as possible. Live chat tools assist in providing information and assistance to guests.
5. Event Announcements to Keep Guests Up to Date
Like any other event, you'll need to provide live updates to your audience during the event. With a virtual trade show, you may use pop-up notifications to get your participants' attention. Keep your audience informed at all times with pop-up announcements. You can also turn on mobile notifications in your mobile event app.
6. Engage Audiences via Live Webinars
Once you have got a global audience the next thing is to invite industry specialists and guests of honor. They will deliver great value to your audience. You don't have to worry about your speakers' availability or different time zones when you use a virtual platform. Live webinars can be used to reach out to huge groups of people at once. The use of on-demand recordings can then help to boost that exposure.
7. E-commerce Platform For On-the-Spot Purchases
Exhibitors can use virtual trade exhibitions to show the globe their products and services. They essentially assist in the conversion of global prospects into sales. Integrating an online shop at your event can help you eliminate purchasing delays, increase conversions and conduct transactions in real time this manner.
8. Using Gamification To Boost Time Spent
Every host wants to increase attendance and increase the amount of time people spend at their event. Organize fun contests and activities like scavenger hunts, trivia, and more. You may also utilize games to lead people to specific parts of the event. These regions may contain crucial game elements. They're fantastic for drawing attention to major sponsors or event details.
9. Comprehensive Reports On Virtual Trade Show Success
If you don't have access to real-time data in this era, you will fall behind. Online trade exhibitions, unlike conventional trade shows, provide full reports at the end of the event.
Furthermore, if your exhibitors so desire, they can keep a tight eye on and regulate specific exhibits. You can provide this service upon request. Then they'll have access to real-time reports to help them achieve their goals.
10. Maintain The Event Active
You can keep your event up even after the live features have been turned off. A virtual event platform, unlike a physical event, allows this. Exhibitors can get notifications of booth visits, queries, and purchases. During this time organizers can continue to promote the event using email and social media in order to continue its activity.
Conclusion
Trade shows are a great opportunity for every business to promote their brands and show off their services to a varied array of people. They provide an amazing opportunity to generate leads and skyrocket your sales. Virtual trade shows are redefining the way enterprises can increase revenues while still keeping the environment healthy.
We at Future's Past Events apply extensive experience in providing you with the best virtual trade shows. Our main purpose is to apply the latest technological methodologies to every kind of event. If you are planning to organize a virtual trade show you've come to the right place.
Contact us on our phone number (416)939-7525 or send an email at [email protected]