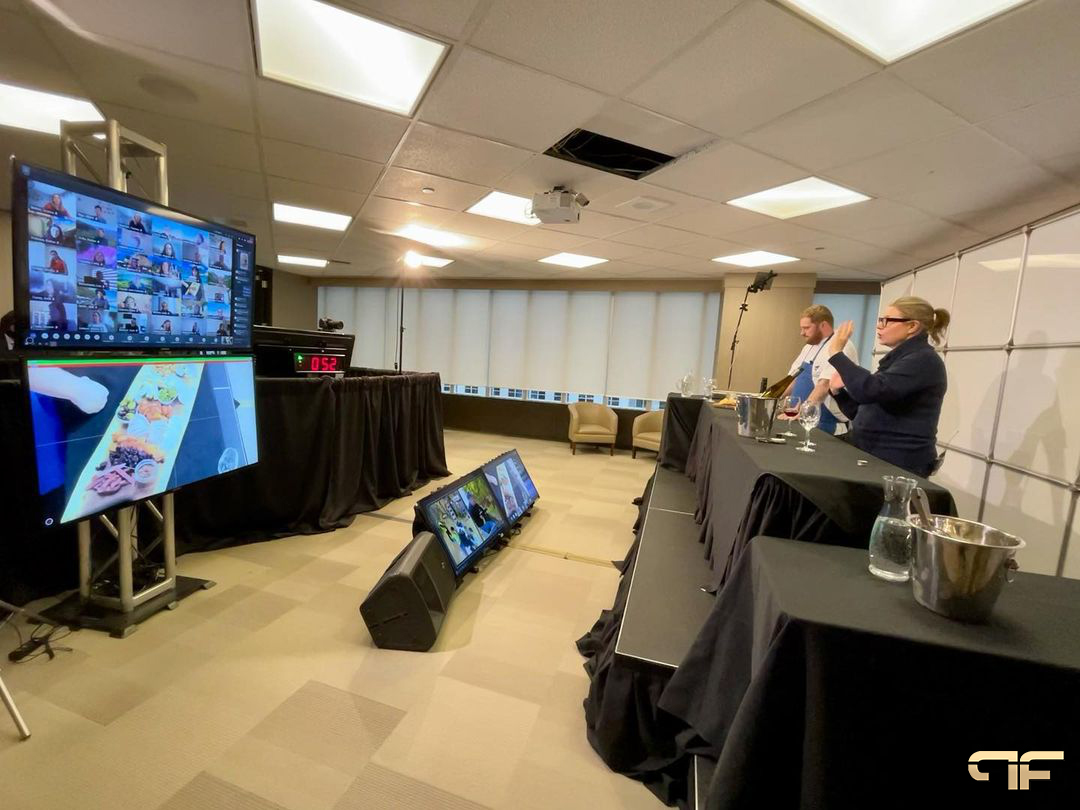 Since it looks like we will be in a Virtual State of Mind for the Spring and Summer Season, we thought we would offer you 6 main reasons why virtual events work. Hopefully, you take all of this into consideration as you plan your future events.
1. Remain important
This can mean many different things. For corporate events – staying in front of your customers and prospects. For nonprofits – you need to keep your donors engaged and tell them how critical your services are during these difficult times. If you lose those donors because of inactivity, they may begin to support another worthy cause and may never return. And for our member-based associations and groups, this is a great time to expand your influence and increase your membership base. People feel isolated and want to know how their peers are doing.
2. Expanding the audience
This is one of the main reasons we feel virtual will continue after the pandemic is over. A ballroom has a clearly expressed capacity, which can not be increased. The Internet does not. It's so easy to grow your audience and try to reach new markets, which seems like a logical path. You can reach new customers, new industries, new countries, and new places. And for much less in advertising spending than traditional markets. We recently participated in the virtual exhibition Spark of Change and there were over 1000 registered from over 60 countries! It is an open world.
3. Possibility of entry
Accessibility is an often-overlooked advantage of why virtual events work so well. In a country club or hotel, or less traditional space, access is a tremendous issue for those with disabilities. A personal event is a real commitment to attend to someone with a disability. And of course, we're not just talking about having a wheelchair ramp, elevator, or an accessible toilet. A virtual event allows ALL of our disabled audiences to watch and participate much more easily and effectively. You are really opening your event to all your customers and all your potential market.
4. Cost-effective
Without catering, food and drink, airplanes, hotels, transportation, flowers, room rent, valet parking, and other expenses – you are generally – spending a lot less money to produce a virtual event than a live event. This does not mean that there is no cost to producing a virtual professional event, but in general, the costs are lower. In a virtual event, your big expenses are in production and marketing.
5. Data & Analytics
Digital marketing and virtual events have a lot of data. At a traditional live event, you have your registration details. At a virtual event, you can see exactly who is watching, for how long, from where, in what web browser, on mobile or desktop, and much more. The idea is that you can then use that data to make good, profitable decisions and get to know your customers and your prospects better.
6. Access to Speakers
One last point for today is your access to speakers or presenters. You have new access to speakers you may not have had before. Traditionally, you will have to pay large fees for keynote speakers for their airfare, hotel, Diem, and speaker rates. Now you can pay a portion of this fee and bring in people from all over the world to contribute to your event. Are you looking for a celebrity to support your cause and you can't take them personally? Log in to Cameo – get them to write a quick message to your organization for a fraction of the cost. There are no time or geographical limits in a virtual event.