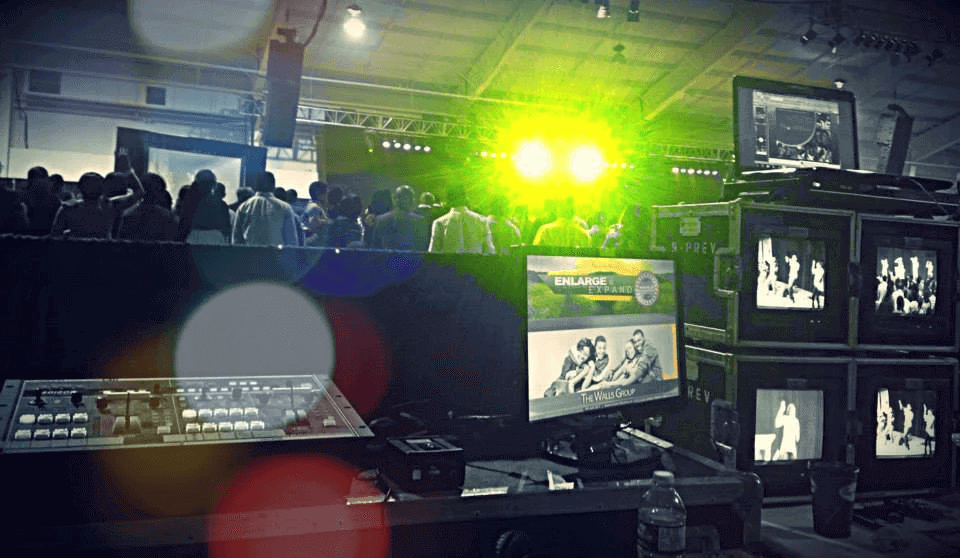 Choosing the correct av production services and the methods involved in selecting an audio-visual production, can be difficult. From the benefits of working with an event production business to how to convince your boss to spend money on video, we've put together this guide on what it's like to work with a production team from start to finish.
The question is, with whom will you collaborate? While some businesses have their own film crews, many others prefer to work with video production companies.
Why? These five advantages of collaborating with Future's Past Events, a top-notch video production company.
1. You Receive Accurate Estimates With An Av Production Firm
Av production firms exist to live and breathe video. When you discuss your campaign ideas with them, they may think about the equipment, lighting props, sets, and crew that will be needed to make your vision a reality.
They can provide an accurate estimate based on those considerations.
2. You Avoid In-House Production Expenses
Can you guess how much budget is needed for a film? Filmmaking costs a lot of money. While having your own team is advantageous, it does come at a cost. You must not only invest in the essential film equipment, but you must also pay each member of your production management team a wage and give benefits.
In-house charges like this raise your regular av production service prices, and they don't even include the cost of props or equipment upgrades. They already have the necessary hardware with a video-producing company.
3. With AV Productions You Get a Professional Touch
The last thing you want when launching your video marketing campaign is for it to appear amateurish. Working with video may appear simple while seeing behind-the-scenes footage, but the truth is that it is difficult. You're in charge of a team and performers, as well as lighting, equipment, and potentially time-critical shots.
One of the most significant advantages of av production firms is their expert touch. You can supervise the creative development process without having to worry about shooting dates or the final product's quality. You can rely on them to create a professional, high-quality video instead.
4. You Have Access to a Team of Film Experts
Collaborating with an all-star team gives up a lot of possibilities. An outside video production business can help you film a live event, a commercial, a promotional video, or an animated video, among other things.
You can also get guidance for developing your marketing idea from someone who specializes in marketing films. Companies that specialize in video production can assist you in defining your message, developing an interesting story, creating a microsite, and then uploading it to sites like YouTube and Facebook.
5. An Av Production Company Helps You Make Deadlines Without Hassle
Missed deadlines sting, especially if your business has been promoting your impending video. No one wants to fall behind, but it's possible for in-house teams to do so if they're overworked.
Even if your deadline is tight, audio-visual services will make sure it is met. For example, our staff has remained up late to write recaps for an event's closing ceremonies that will air the next day. It's just what we do – we live and breathe video, after all!
Future's Past Events is a firm comprised of highly talented, service-oriented Audio-Visual Arts Specialists, a recognized authority in all connected fields, with over 25 years of Live Event Production expertise. If you want to give your event a perfect touch don't hesitate to contact us on our phone number (416)939-7525 or email us at f[email protected]