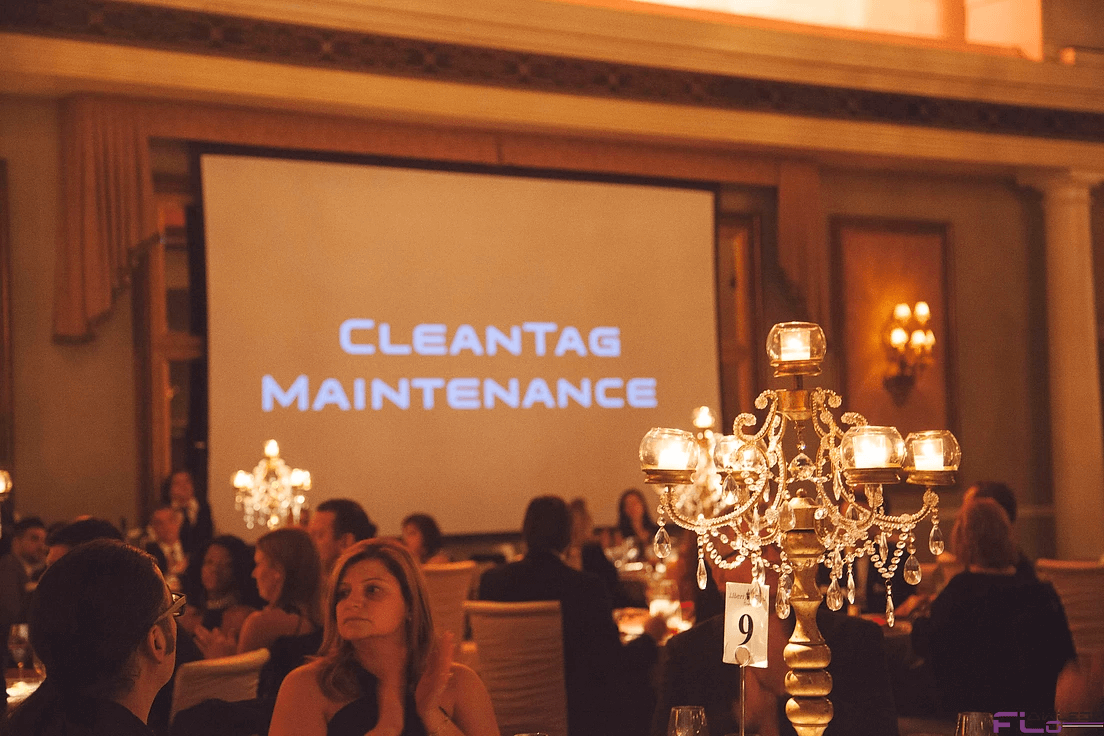 Corporate event trends are always evolving to meet the needs of firms seeking to differentiate themselves from the competition. A successful and memorable event is the product of numerous variables, including presentations, networking, and, of course, the food! With the growing amount of corporate events staying on top of the newest trends may help elevate your event and give it that extra sparkle.
Here are a few of the most popular corporate event trends that will help you take yours to the next level:
1. Event Transformation
Businesses are beginning to immerse their guests in a whole 'experience' to deliver a genuinely memorable occasion. Spaces can be totally transformed with the intelligent use of location, décor, and event technology. This successful event branding is a sure-fire boost for both employee spirit and visitor morale. It will thrill and engage your guests throughout the day and will have them guessing the subject of next year's event before the day is even up.
2. Immersive Technology
The use of technology at corporate events is not new. The mechanics of how audiences absorb and interact with it are growing at the same rate as the event planning industry.
Corporate visitors are aware of and expect technology to fulfill their demands, therefore it's critical to employ technology to surpass expectations at your event.
When it comes to events, mobile phones were traditionally considered a distraction. Now they can now be used by businesses to create an engaging guest experience. Artificial Intelligence has been employed at corporate event trends in the past to cut the time spent queuing by using facial recognition technology.
3. Unique Venues
Corporate events are increasingly being held in a fun and distinctive locations to not only leave a lasting impression but also to increase participation. A stunning site will pique curiosity and make a favorable first impression. It will also encourage attendees to become more involved in the entire experience.
Embracing an unexpected site creates an immediate buzz around your event, from pop-up open spaces to changing unexpected nooks and crannies. Also, it acts as a useful talking point and an opportunity to provide participants with a memorable experience, making them more inclined to return to future events.
4. Exciting Catering As A Corporate Event Trend
There's no disputing that more adventurous cuisine is becoming increasingly popular in corporate event trends. Including fantastic food and drink in your event is a great way to wow your visitors. Exciting cuisine not only helps to engage your attendees and get them talking, but it also helps to keep them attentive and engaged throughout the day.
Furthermore, choose a place that can accommodate your demands and tailor the food to the occasion. Your guests will remember delicious cuisine, regardless of how powerful your presentations are.
5. Guest Interaction
In recent years, there has been a shift toward creative activities at corporate events to keep visitors entertained and interested. Interactive classes and competitions, workshops, and even exercise sessions are among the activities available.
Inventive types can get their creative juices flowing in mixology classes and art workshops. Similarly socially conscious guests may enjoy participating in charity fundraisers and volunteering efforts, depending on the type of event and industry. Incorporating some activities into your event is a perfect way to boost motivation, foster teamwork, and, most importantly, have a good time.
6. Keynote Speakers
Nothing beats hearing a new perspective on a topic during a corporate event. The advantages of having a guest speaker from a different business or organization cover a topic that is relevant. Also is different from what your attendees have heard about before.
A fresh perspective can be a great source of conversation, debate, and creative thinking, as well as provide memorable ideas. These corporate event trends are growing in popularity for business events.
7. Environmental Mirroring In Corporate Event Trends
Sustainability, along with its worldwide trend, is expected to influence future events in a variety of ways. As an event designer, it's critical to reflect society's dedication to recycling and reusing. You should strategically include this in your events.
Moreover, there are several ways that society's approach to sustainability may be interlaced into your event. Starting from using recycled materials to offering fair-trade food alternatives. To fully raise awareness of societal issues, you might even make a major statement and go completely plastic-free at your event.
8. Hybrid Events
Hybrid events combine in-person and online components to produce a blend of both that anyone from anywhere in the globe can attend. During the epidemic, when big groups of people couldn't congregate in one place, these types of activities became quite popular. Following the pandemic, these corporate event trend appears to be here to stay. With the benefit of making events accessible to people all over the world, virtual events becoming more common. Also, on-demand replay videos are available to watch the event at a later time online.
Looking For A Corporate Event Venue?
At Future's Past Events we provide you with the best corporate event services. We employ our extensive experience with a white glove approach for a select group of clients that are leaders in their respective business segments. The desires, needs, and vision of YOU, our valued clients, are the driving force behind all we do. Don't hesitate to contact us on our phone number (416)939-7525