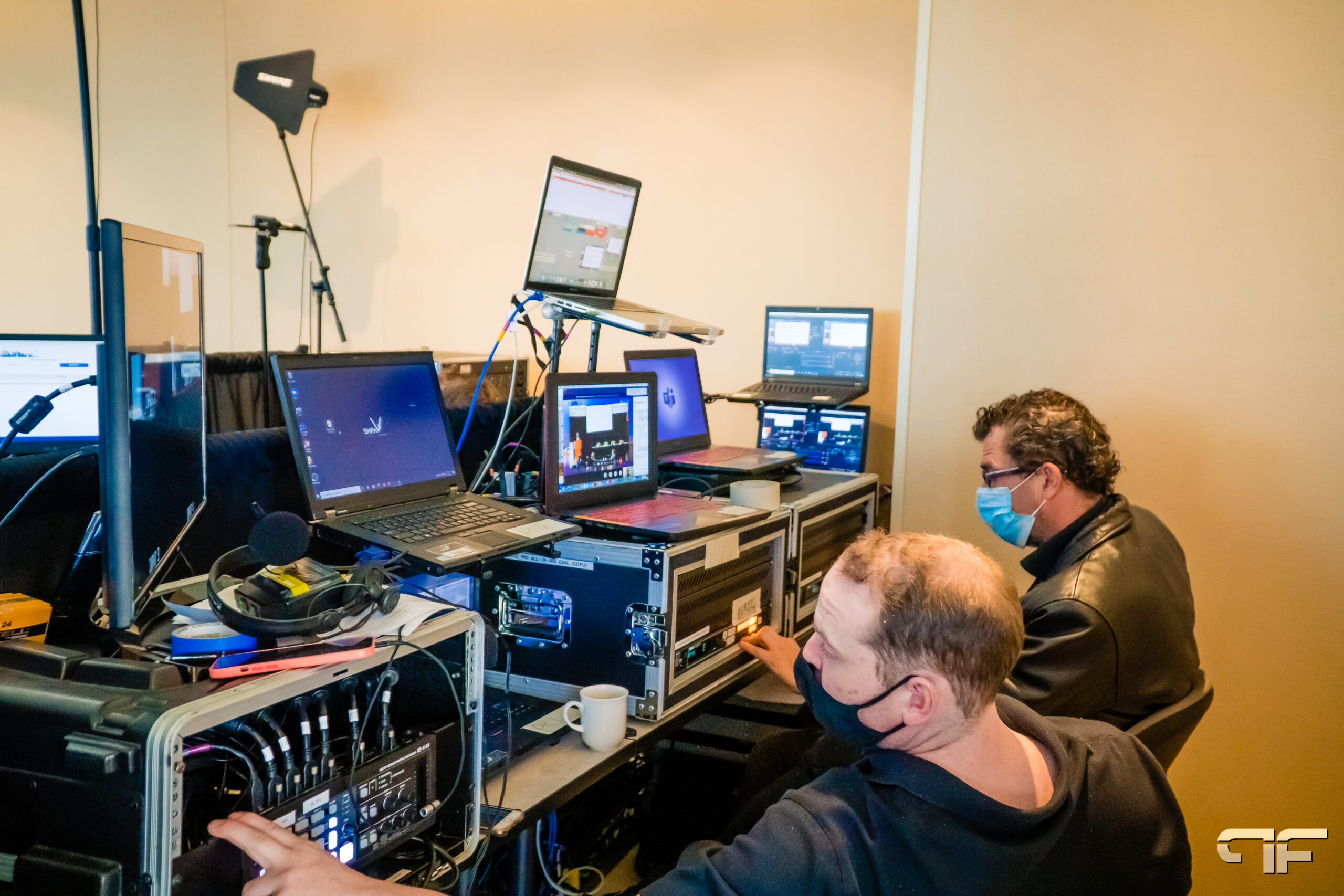 Technology plays a critical part in boosting event experiences in today's fast-paced world. This comprehensive guide is intended to assist you if you're organizing an AV Toronto technology event and desire to take it to the next level.
Future's Past Events has prepared this blog post to show you the crucial components that can enhance your event and create a long-lasting impact on guests, ranging from cutting-edge audiovisual technologies to creative event architecture. Let's get started now!
Pre-AV Toronto Event Planning 
Effective pre-event planning is one of the most important aspects of upgrading your AV Toronto technology event. This phase lays the groundwork for an effective and enjoyable encounter. Here are three important factors to think about at this point:
Setting your Event's Goals and Target Market → Outline the goals of your event in detail to start. Are you hoping to show off the newest technical advancements, promote networking possibilities, or educate attendees? Knowing your objectives will enable you to design the event's structure appropriately. To customize the event experience to their demands, also determine your target audience and their preferences.
Selecting a Location with AV Capabilities → In order to have the required AV Toronto infrastructure and capabilities for your event, it is essential that you choose a suitable location. Seek out locations that specialize in hosting technology events or that have a history of successfully meeting AV Toronto needs. Hire professionals with expertise in audio and visual services to provide stage configuration, acoustics, lighting, and on-site audiovisual equipment.
Working together with AV Toronto Professionals and Partners →  Engage with seasoned AV Toronto experts and vendors who can offer insightful advice and help in carrying out your event vision. They can help create an audiovisual experience, advise on equipment, and provide advice on AV Toronto technology and trends. Working with experts guarantees that you will have constant access to dependable technical help.
Outlining goals, selecting a location, and working with AV Toronto professionals can help create an effective AV Toronto technology event. The success and effect of your event as a whole will be significantly impacted by these preliminary planning procedures.
Designing an AV Toronto Immersive Experience
It's essential to create an immersive experience that attracts attendees as soon as they enter the venue if you want to boost your AV Toronto technology event. Creating an interesting event theme and visual identity, immersive technologies, stage designs, and lighting effects are essential.
Making an Interesting Visual Identity and Event Theme → A unified and memorable experience is produced by a captivating event theme and visual identity. Pick a topic that connects with your target audience and supports the goals of your event. Create a compelling logo, color palette, and branding components that capture the spirit of your event. Attendees' anticipation and awareness will increase thanks to this recognizable visual identity.
Utilizing Interactive and Immersive technology →  Use interactive and virtual reality to increase attendee engagement. Think of adding interactive displays, touchscreens, virtual reality (VR), or augmented reality (AR) experiences. Technology can help guests feel more connected to an event by showcasing items, offering interactive samples, and offering learning opportunities.
Using Original Stage Layouts and Lighting Effects → Create a stage that stands out and fits your event's theme. Create visually beautiful experiences by using imaginative stage designs, such as one-of-a-kind backdrops, LED screens, or projection mapping. To create the desired ambiance and improve the overall ambiance of your event, combine this with dynamic lighting effects. Strategic lighting can elicit feelings, highlight important events, and direct attendees' attention.
Create a memorable and immersive experience by incorporating interactive technologies, stage designs, and lighting effects.
Interactive Attendee Experiences
To make attendees' experiences at your AV Toronto technology event interactive:
Implement audience response technologies to engage audiences in real-time → Utilize tools that enable attendees to actively participate through surveys, Q&A sessions, and real-time polling.
Set Up Digital Displays and Interactive Touchscreens → Install touch-enabled technology all across the space to offer engaging activities, self-service information, and scheduling.
Offer Gamification and Virtual Networking Chances → To promote connection and engagement among attendees, offer gamification features as well as virtual networking opportunities.
Implementing these tactics can increase audience participation, provide access to information, and promote deep connections at AV Toronto technology events.
Post-Event Evaluation and Discussion
It's essential to undertake a complete post-event study of your AV Toronto technology event in order to learn important lessons and enhance subsequent gatherings. The essential steps are as follows:
Getting Feedback from Attendees and Running Post-Event Polls → Utilize evaluations and surveys following the event to get feedback from the guests. Inquire in detail about their overall experience, the information presented during the session, networking opportunities, and any potential for improvement. This feedback will help you understand the happiness of your attendees and highlight the strengths and faults of your event.
Analyzing Metrics and Event Data to Assess Success → To evaluate the performance of your AV Toronto technology event, analyze event data and metrics. Analyze the number of attendees, the amount of participation, the attractiveness of the sessions, and other pertinent indicators. Utilize data analytics tools and event management platforms to uncover important trends and patterns that might guide future decisions.
Finding Opportunities for Future Event Improvements → Determine what needs to be improved and how to improve future events based on the feedback and data analysis. Search for possibilities to improve networking opportunities, session content, logistics, or the use of new technologies. Set specific objectives for upcoming occasions and devise plans to attain them using the newfound knowledge.
A great AV Toronto technology event demands thorough preparation, the integration of cutting-edge technology, and a focus on immersive experiences. You can take your event to new heights and make a big impression on guests. Take advantage of AV's capability to maximize the impact of your Toronto technology event. Happy Planning!