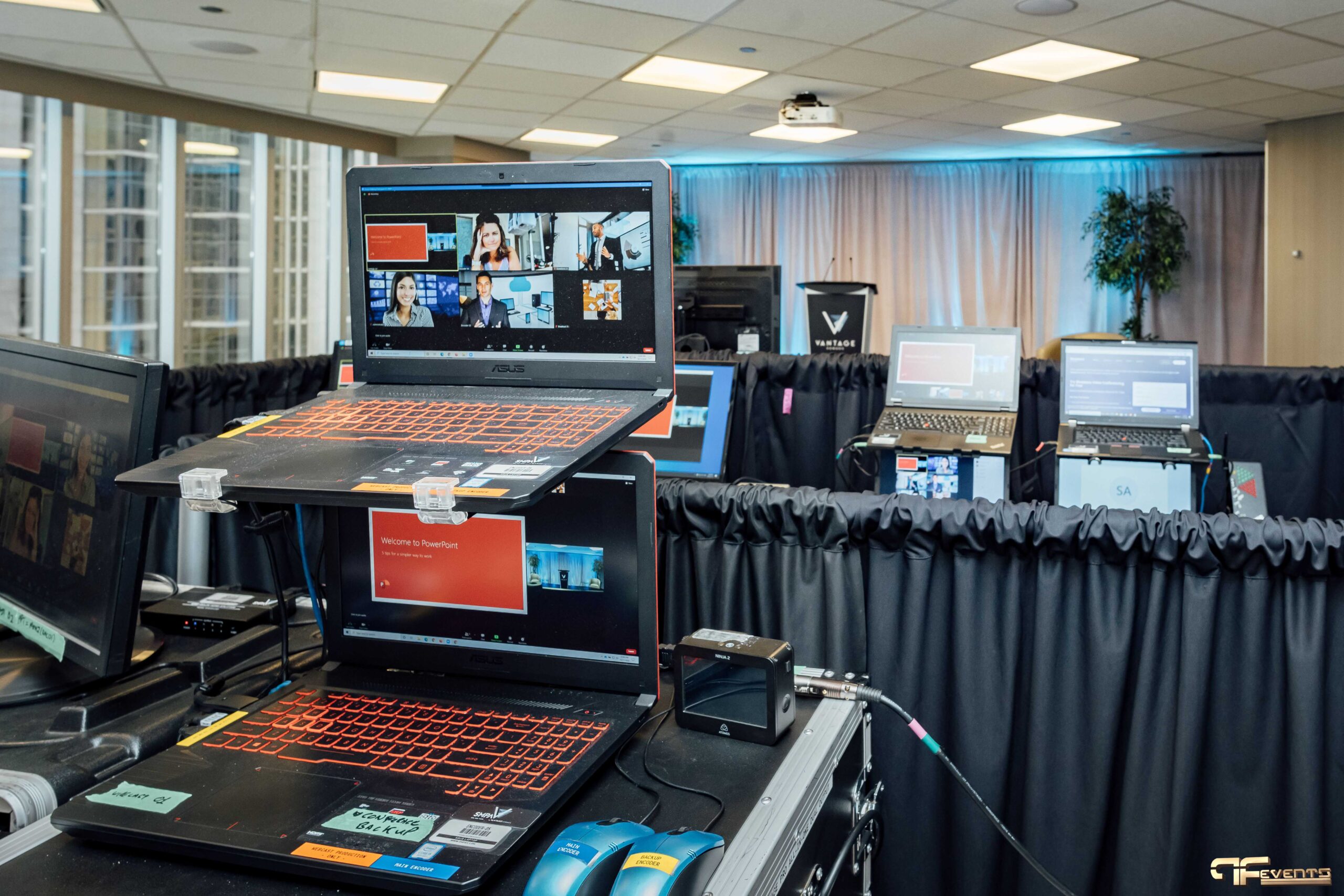 Planning a corporate event with audiovisual services takes time, organization, and a solid ability to handle multiple things at the same time. Whether it's for an office party, conference, team retreat or virtual event, there are several things to check off to ensure a successful event.
In order to understand your needs and remember nothing, a checklist is essential. The list is at the heart of your planning strategy and will guide you through the process. Here are 8 things you should include on your list for audiovisual tips.
1: Place and date
The location should be your priority. The choice of location depends on the type of event you are organizing. For example, if you are planning a retreat, opt for a hotel away from the city center so that you and your colleagues can focus on your meetings and activities.
In the case of a networking event or a conference, it is best to choose a location that is easy to access to maximize attendance.
You will also need to determine the date of the event and if the desired location can accommodate you. Money is another factor that will influence your choice, so make sure you know your company's budget for this event.
Find out if the room in question offers services or if equipment and staff will be available. If so, you should probably take advantage of these benefits – it will take the stress out of organizing everything from A to Z. By delegating certain items on your list, you can focus on the content of your event. Such amenities in addition to on-site assistance will increase the chances that your event will go as planned, without glitches or hassles.
2: Equipment and technical support
What type of equipment will you need for the event? Notebooks, projectors, screens, microphones, televisions, computers… the list goes on when it comes to a corporate event. Be sure to prepare a detailed list of everything you need and determine if internet access is required.
In addition to having built-in audiovisual equipment, some conference rooms can help you with installation and technical support. Remember to find out if this service is provided and be sure to test the equipment before the event. This will allow you to focus on other important tasks on the day of your event.
3: Food and drinks
Believe it or not, food is an essential factor for a successful event. If your attendees are hungry, they will be distracted. A home catering service is always the best option for meals, as the reception hall already has all the equipment and staff necessary to prepare fresh, quality food. There are several options – whether it's simple snacks, a buffet or a 3 or 5 course meal. Remember to provide multiple meals if your event is all day long.
Another important element is to offer easily accessible beverages, such as coffee, water and juice. Do you plan to serve alcohol? If so, determine what type, quantities, and when it will be served. After all: you want your attendees to focus on important meetings or conferences. In this case, alcohol would be more appropriate in the evening or at networking events.
It is also desirable to take into account any food restrictions or allergies. When sending out the invitations, be sure to ask the guests if they have any dietary requirements. Vegetarian options should always be on your menu, as even omnivores might prefer to consume light, healthy food during the day.
4: Floor plan
The way you organize the space is inevitably influenced by the choice of the reception hall. When you've made sure your venue meets your needs, create a seating plan for your event. How many tables will you need? Is a separate dining area required? Do you plan to eat at the same time as the day's events unfold?
Team building activities take place better if the participants face each other, whereas a "classroom" type arrangement would be preferable for presentations or seminars. If you are planning a networking event, a "speed dating" type arrangement – rows of tables with chairs facing each other – would be more effective.
Once the layout plan is established, don't forget to communicate it to your reception hall so that we can prepare the premises according to your needs.
5: Speakers
A corporate event should also include speakers. While this is not required for some events, it is always a good idea to hire an industry expert to share their knowledge, advice, or other relevant experience that might inspire your attendees.
The tone and style of the speaker are very important. Make sure he or she has the right personality for the event. Like many items on your checklist, proper planning is essential. High-profile speakers are often booked months in advance, so if you want to invite a prominent personality, plan ahead!
6: Activities and entertainment
Entertaining your guests with stimulating activities or music is a good idea if you want a memorable corporate event. If you only allocate time for seminars, meetings or speakers, your attendees might get bored or worse… leave the premises. Ideas for activities include: icebreakers, cocktail parties, virtual reality kiosks and workshops.
If your budget allows, allocate money for entertainment. If your event lasts until the evening, why not hire a DJ, band, impersonator, or even a comedian to entertain your guests? Don't hesitate to ask your venue if they can recommend a list of DJs or bands. Your venue most likely has a working relationship with several artists who are already familiar with their equipment. Remember that the chosen artist should be compatible with the type of event you are planning.
7: The agenda
Identify the start and end time of the event, including times for meals, breaks and activities. Remember to pass this information on to the reception hall so that the food is served on time. Any key personnel, entertainers or speakers should also be given the agenda to keep the schedule on track.
A successful event relies heavily on perfect execution. Make sure your corporate event is one.
8: Sponsors
If you are planning a product launch or an industry conference, chances are you will have sponsors. If so, you will need to decide how you are going to market their brand. Will their logos appear on event banners, invitations or promotional material – or are you planning to set up booths for these businesses?
Gift bags are also a great marketing tool to represent a brand, and most people like to receive free items.
Thanks to its audiovisual tips, planning your corporate event, special events, hybrid events, virtual events or Trade show events should go hassle-free. Remember: the most important thing is to reserve your room. Once you have chosen the reception hall, everything else should fit together.
If you are looking for the perfect location for your corporate event, conference events or any other events with the best audiovisual services do not hesitate to contact Future's Past Events for information on our special packages and turnkey solutions.