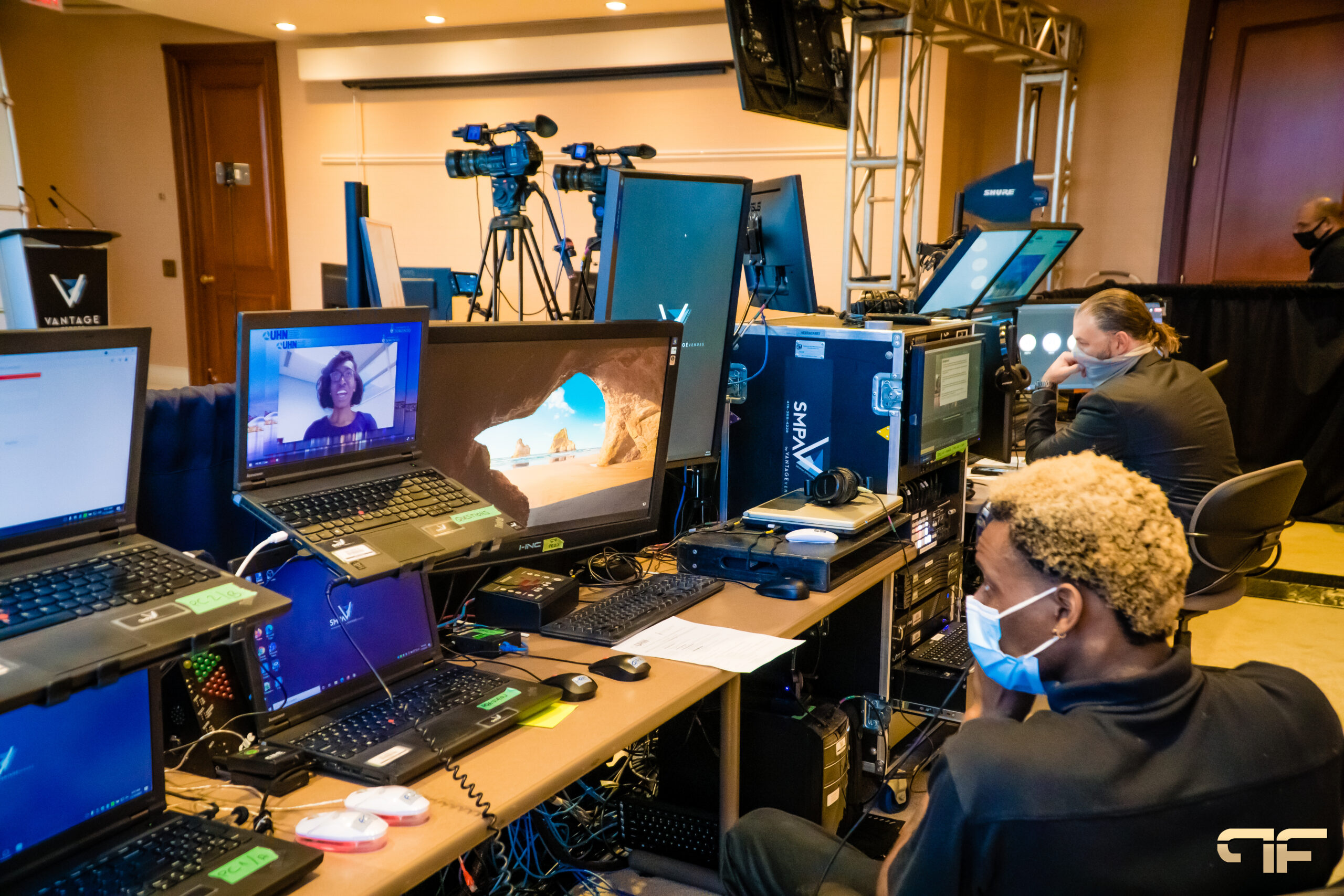 Regardless of the sensitive climate during the pandemic, the main objective of those who solely work with events and entertainment remains the same. Positive society impact, people connection and amazing experiences are some of the most important ones. But to reach the road to success with online events you should take into consideration various online social event ideas.
Virtual events are classified as effective and safe alternatives that not only help efficiently deliver experiences to the public but also keep your business alive. For the last two years, event hosts may have faced certain challenges but they have also adapted and learnt ways to navigate through the ways of change.
Future's Past Events has some creative online social event ideas to suggest that will boost your online event performance as well as offer you reliable audio visual services and support to host your upcoming event.
What do Online Social Events stand for?
An online social event is a gathering with two or more participants that takes place in a digital setting and enables participants to converse, smile, laugh, have fun, and interact virtually. These might also be online meetings for professionals who frequently travel for work.
What are the major types of Online Social Events?
Virtual events are some of the most vital and powerful marketing tools that are available for every event hoster. Because of online events, impressive outcomes are being achieved by brands. Especially in terms of community building, lead generation, and brand recognition.
There are plenty of online social events but they differ based on their event format, audience size and objectives.
Virtual Conferences
In general, virtual conferences consist of online trade shows, online exhibitions, virtual summits, affairs, virtual open days and a lot more. Each one of them has significant benefits and features. Attendees of online conferences have the option of participating in events remotely. Virtual conferences are ideal for sizable yearly events with a multi-day, multi-track style, recorded or live talks, and networking opportunities. For generating leads, community building, and brand awareness, virtual conferences are effective.
Virtual Networking Events
Participants can meet up and network virtually at virtual networking events. Numerous networking activities, such as happy hours and get-togethers after work, are possible.
Virtual Teambuilding Sessions
Participants in virtual team-building activities can participate in a range of team-building activities and boost team morale without leaving the comfort of their homes or offices.
Online Fundraising Campaigns
In the past, it was challenging for a charity or non-profit to be heard, but thanks to recent technological developments, virtual fundraising has taken off and become one of the most common ways to raise money online.
Online Hiring Events
Virtual hiring events are a fantastic method for businesses to reduce the number of applicants and find excellent employees without having to invest a lot of time or money in recruiting.
Online Shopping Events
According to experts, live stream shopping will transform social media and e-commerce. In short, virtual shopping events are online product demonstrations where participants can virtually "shop" for clothing, cosmetics, and other goods or services.
Virtual Social Events
Not all online events have a commercial intent. Additionally, you can organize informal, low-key online social gatherings, such as playing board games with loved ones. For thriving an online social event you have to employ some interesting ideas that will attract both you and attendees.
Which are the 5 Best Online Social Events Ideas to boost your event performance?
1. Virtual Guess Who
A getting-to-know-you-guessing game can be very interesting. It confirms what you know about your co-workers and it is also an opportunity to learn more about them. Using past or present hints from their past and present, can you match your coworkers? Even though you may believe you know all you need to know about your coworkers, you may be in for several pretty surprising surprises when you interact with their hobbies and passions outside of the workplace. By offering some gift cards as rewards, you can up the stakes for each guess.
2. Virtual Escape Room
An online escape room is so much more than a simple escape room. During your virtual event, you can consider it as an idea, as you will receive 100% attendee satisfaction. You and your fellow inmates will investigate your surroundings, look for hints, investigate leads, and solve the full puzzle in an online escape room to find a way out.
3. Virtual Game Show
You can clearly understand how much fun this event can be if you've ever seen a contestant on The Price is Right rush through the aisles after hearing their name called. You can clearly see how much fun this event can be. If you've ever seen a contestant on The Price is Right rush through the aisles after hearing their name called.
4. Virtual Team Hunt
Enjoy following all the enigmatic leads and cryptic hints that a detective story or treasure hunt provides. You will also gain a more satisfying result for your detective work knowledge of your teammates. You can schedule this as a stand-alone event or a pre-show for your upcoming online meeting.
5. Virtual Charades
Discover the appeal of the online environment for charades. There are several useful skills you can develop when you play traditional charades online. One is that you can muffle the actor, preventing them from lying when they're under pressure and trying to reinforce their body language with speech.
In case you are searching for professionals, Future's Past Events offer premium audio visual services and constant support for hosting your upcoming online social event. They will also give you the possibility to conduct all the social events ideas you desire and boost your event's performance.
Next
The 2023 Guide For The Best Live Webinar