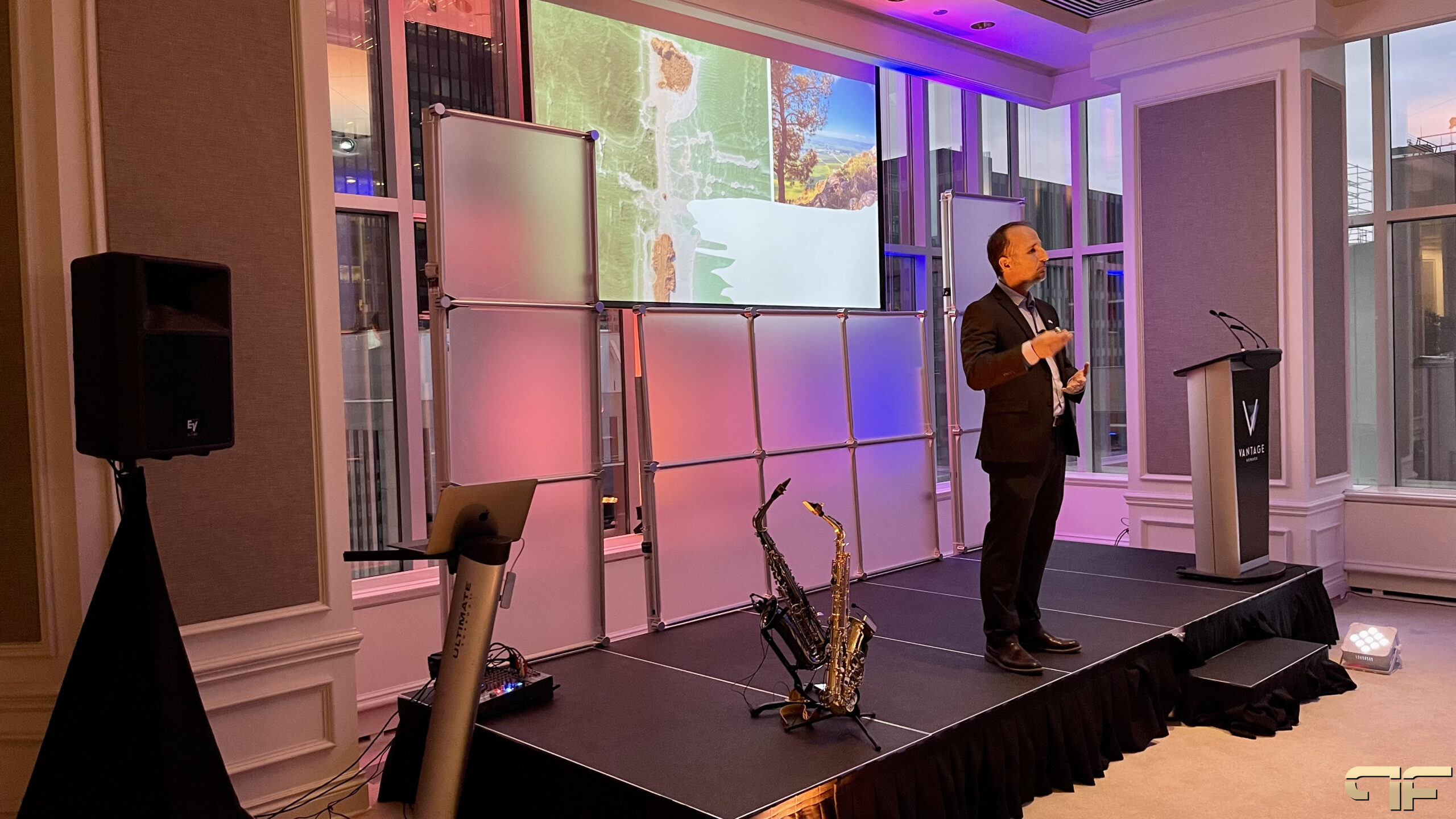 Event planners have experienced particularly dramatic changes in their profession. Adjusting to a world where there weren't any major in-person events for longer than a year needed a greater dependence on technology and a great deal of innovation. However, by 2023, many people had grown accustomed to a drop in live events and were welcoming what the future of event hosting has to provide. Due to this, a unique set of event ideas and trends that combine various forms of online events with the once-exclusively in-person event have arisen over the previous few years.
Future's Past Events has prepared this blog for all hosts who are fond of learning event ideas, trends and predictions and understanding more details for the event-organizing industry in 2023.
Future's Past Events can also support hosting your upcoming event and provide the best audiovisual services and assistance available.
Why Event Hosts should be concerned for the future of their events?
The COVID-19 pandemic has made it much harder to create and organize high-quality events. Event planners must understand how to successfully manage a variety of event procedures in order to successfully host online, hybrid, and in-person events this year.
Furthermore, because of how drastically the world has changed over the past several years and is only now beginning to return to some kind of normality, event planning trends have evolved significantly.
You may get ready to host profitable and socially significant events for years to come. By studying the present event ideas and trends in 2023 and what these patterns imply for the future of events.
Which are some of the most common Event Ideas, Trends and Predictions this year?
It's vital for event planners to keep up with current trends in the business. This will help you determine the kinds of events you'll host in the upcoming year and how to incorporate them into your event strategy.
The Event Planning Sector will be influenced by the four event ideas and trends listed below in 2023:
More Attention is Paid to Providing a Unique Experience
People began to spend more time alone while isolated. Because of the necessary gradual shift from in-person events at the outbreak of the pandemic. One outcome of this was the shift to using digital tools to attend virtual gatherings.
Although online communication solutions like Zoom dominated the market. It took a while for event planners to master the use of event hosting software and for people to fully see the potential of these tools. Also, a greater emphasis on personalization in event planning resulted from the necessity to develop technologies that enable people to attend events in an organized and user-friendly manner.
The experiences that people have at group events might still be impacted by social distance and mask-wearing, even though in-person gatherings are starting to happen again.
Place an Emphasis on Mental Health and Wellbeing
Since the pandemic's start, more people have sought out mental health care. It has prompted more candid conversations about mental health.
In order to encourage a better work-life balance, businesses are giving greater priority to improved psychological benefits for workers and more advantageous scheduling. Also, more and more people are attending mental health-related events, which range from yoga courses to stress-management clinics.
In 2023, many events kinds will probably still be centered on personal development, psychological health, and physical as well as mental wellness.
Providing Attendees with Event Ideas and Opportunities for Networking
Prior to the pandemic, networking gatherings were a regular necessity for everyone in the workforce.
For workers to progress in their careers, build human ties with people they've only communicated with via email and other digital channels, and maintain strong relationships with others in their sector, networking is crucial.
Unfortunately, COVID made it very challenging to join a room full of strangers. Online networking wasn't as easy or as productive.
Pursuing Inclusivity and Diversity
In recent years, striving for diversity, equality, and inclusivity has been a priority in many company operations. Event planners should modify their operational procedures to prioritize activities in 2023. You can anticipate an increase in the number of multicultural and inclusive events.
How does the Event Industry expect to Grow in 2023?
Events will still be Virtual and Hybrid
The trend of virtual events is still very much alive. Even if COVID's peak has gone and people are once again attending live events. Instead, event planners can anticipate that at least some virtual and hybrid events will still be held in 2023.
Advances in event-hosting technology enabled people to attend weddings and fitness classes online throughout the pandemic. Hybrid and virtual events seek to solve a number of issues. This includes making events accessible to those with health issues and providing a cost-effective substitute for the traditional costs associated with holding in-person events.
Events In Person are Gradually Returning
Event marketing trends predict a sharp increase in interest in live events in 2023. Individuals are immunized and used to the ups and downs of the pandemic. Moreover, after years of spending a disproportionate amount of time at home, people are eager to see the outside world.
In-person events are regaining popularity, despite the fact that virtual and hybrid events will continue to be common this year. People are eager to interact in person once again after live music performances, competitions, and festivals.
The New Norm in Event Management Technologies
Event organizers can now enjoy a number of advantages thanks to the advancements in event management technology in 2023, including:
More people attending the event
The capability of managing and hosting virtual events
Giving virtual participants' experiences a top priority
Seamless integration of all event management functions in one location
It takes time and effort to stay on top of the most recent developments in the event industry. Trends are continually shifting, particularly when the world's environment adapts to the advent of new viruses and other unexpected events.
It takes a lot of attention to detail to plan an event, but Future's Past Events can make it simpler than ever to hold a new and timely event!