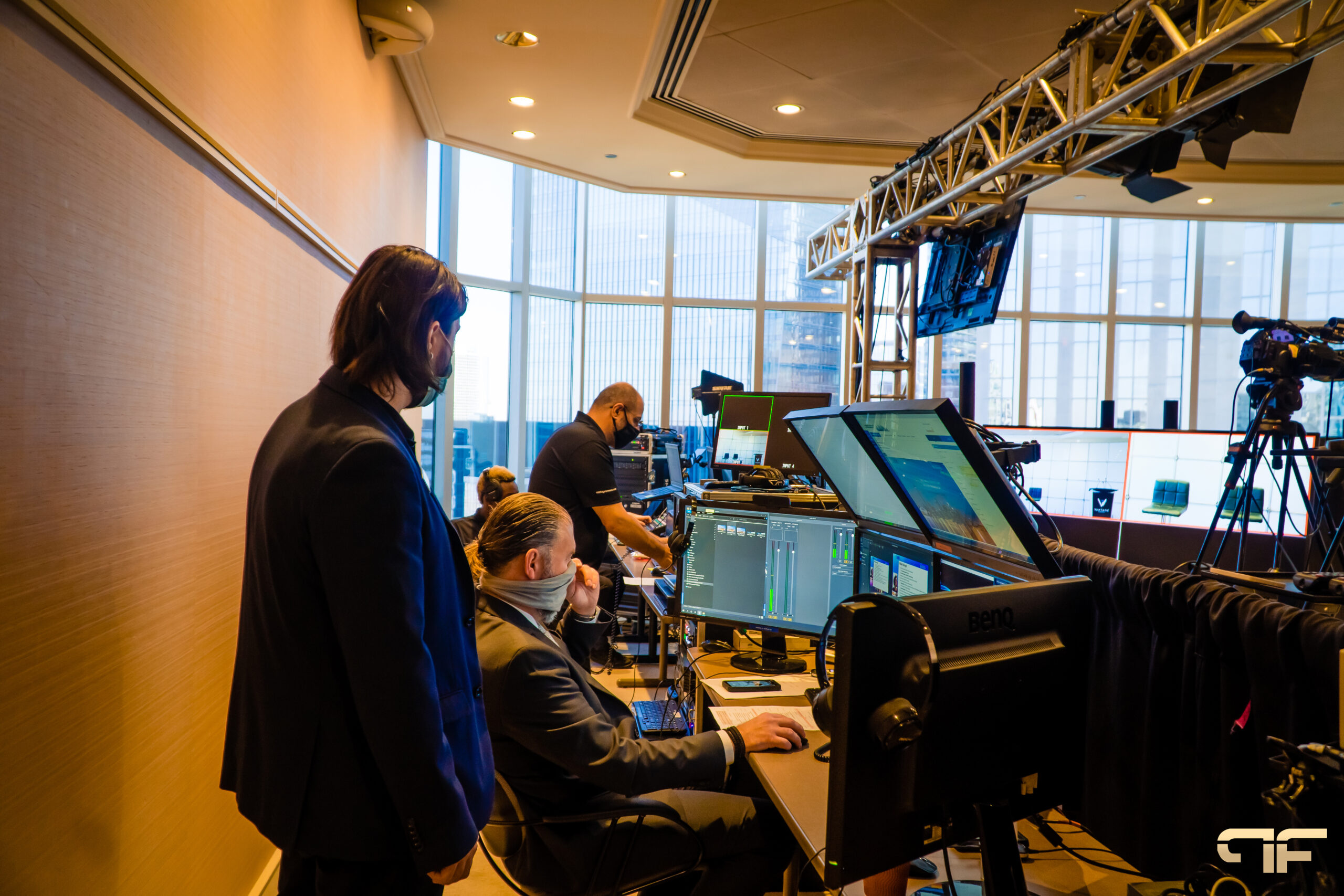 During the pandemic, the virtual event sector and the virtual event opportunities faced a positive increase. Sudden global restrictions prompted an unexpected need to move previously in-person gatherings into always-online arrangements.
But has this trend really served its intended purpose?
You must stay current with trends if you want to advance your business. The best time to embrace the virtual event opportunities is right now.
If you have any questions about this phenomenon, take a moment to read Future's Past Events' blog and understand more about this topic.
How can virtual events contribute to business growth?
Around 4.66 billion people use the internet worldwide. Anyone with an internet connection can attend a virtual event, which can also stimulate their interest in your presentation.
1. Remove the Borders
Utilizing technology can help you spread the word about your company to users all over the world. Fortunately, there are no geographical restrictions and you can connect easily and welcome the prospect of world expansion.
Another virtual opportunity, is the possibility of hosting a large number of guests at your event.
Thus, you don't have to limit either yourself or your guests.
2. Become a Business Leader
What attributes characterize effective leaders? A good leader must possess a variety of qualities, including the capacity to impart knowledge. Your company can develop that quality with the aid of virtual events.
By inviting professionals from all over the world, you can transform your company into a reliable and authoritative source of information. If you ask them to speak at your virtual event, it won't matter where they live. Your guests will be fully informed about the scope of your business and what you are able to offer them.
3. Reduce Costs
An in-person event requires to pay for the location, the décor, the staff, the equipment, etc. You can avoid these expenses by hosting a virtual event. If you choose a virtual event, you can avoid the majority of the costs of a physical event.
Future's Past Events can offer you cost-effective solutions and offer high-quality audio-visual services and instant assistance for hosting your virtual event.
Specifically, the virtual event fees will be 25–50% less expensive compared to in-person appearances. You only need a virtual event platform, an event manager, and a dependable internet connection.
4. Humanize your Brand
You will attract new customers if you bring your brand closer to your target market. The relationship you build with your customers serves as the link to expanding your company.
However, how do virtual events fit into this scenario?
You can humanize your brand by offering virtual tours of your office that show how you produce your products or services. Consumers will be inspired to become your customers.
Afterwards, you will build trustworthy relationships with them.
5. Gather Valuable Data
Data collection during a live event can take time and effort. Keeping track of people's opinions, feedback, likes, and dislikes is difficult. Data collection for virtual events is a straightforward process and is beyond important for hosts in order to know the audience preferences. You can collect data through various attractive ways such as Q&As or quizzes, etc.
6. Increase Engagement
You can attract customers' attention and increase brand recognition by hosting an entertaining, interactive, and interesting virtual event. Building your brand's reputation through virtual events that feature challenges or gamified experiences can be a creative approach.
7. Great tool for Sensitive Growth
Spread the word on social media about your captivating virtual event to increase attendance and expand your audience.
In this business environment, staying current with trends is crucial to survival. Additionaly, virtual events are still on the rise but have enormous potential for business expansion.
Dare to try something new, and you'll be rewarded with more devoted clients and new business opportunities. For accomplishing your business goals or objectives you can utilize technology as a business tool and achieve growth faster.
The path to success can be established and developed by paying attention and taking Future's Past Events advice and start considering virtual event hosting as an upcoming option of yours.
In case you are unsure of how to host or you need further tips and tricks on how to host a virtual event then you can check Future's Past Event's latest blogs.