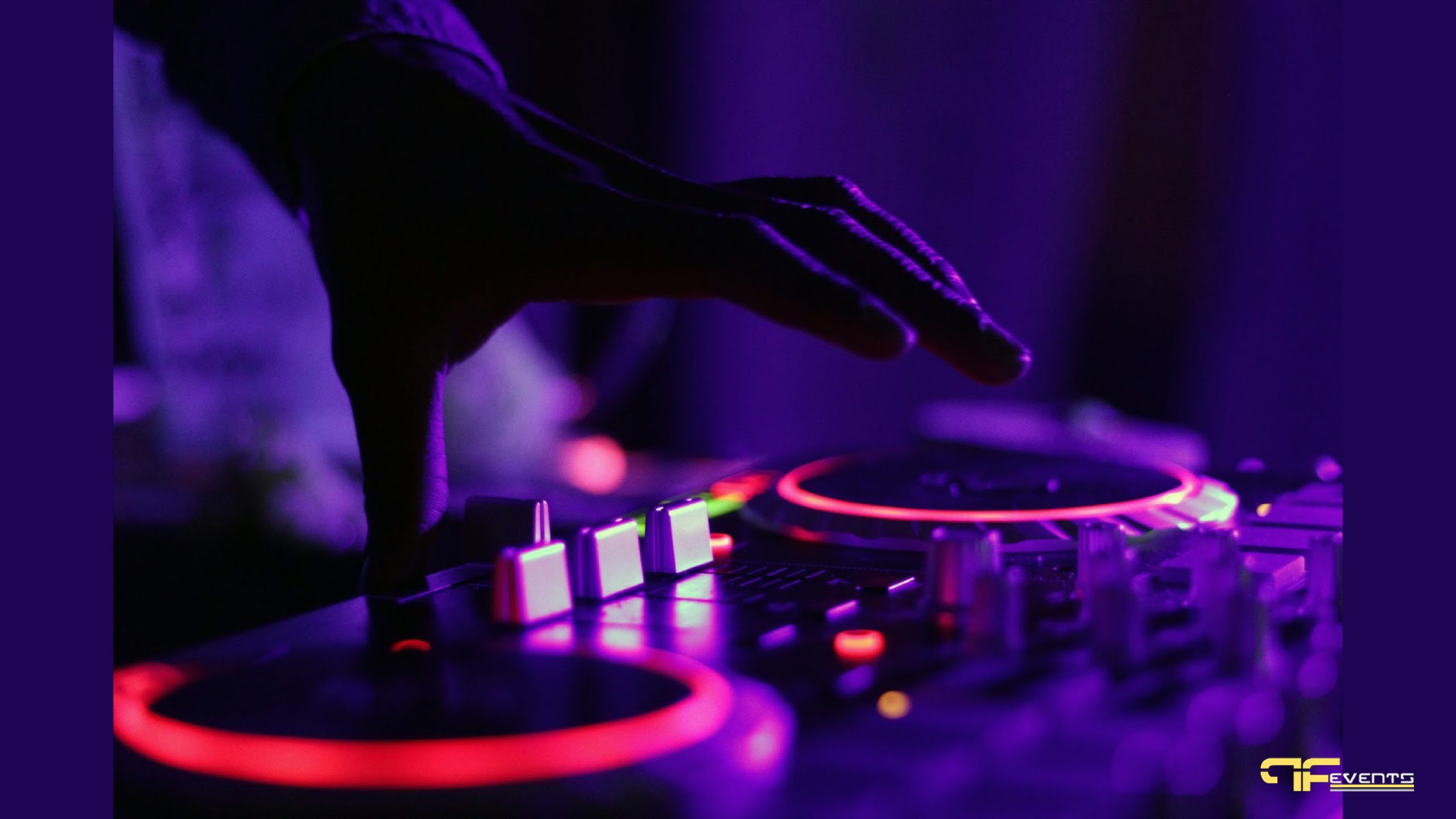 A party is not a party without the right music. Let's put the spotlight on the Guest of Honour to help celebrate with all friends and family! Futures Past Events Offers Toronto DJ Services. GTA's premier DJ service providing DJ Services for Weddings, Private Parties, Proms, School Dances & Corporate Events.
Our Toronto DJ Services is a licensed DJ entertainment company serving Toronto and the Greater Toronto Area (GTA).
We specialize in providing DJ Services for Toronto Weddings, Semi Formals, School Dances, Parties, Proms, Graduations, and Corporate Functions and any kind of occasion you need a DJ to make your party a celebration that will be memorable!
We recommend a list of questions that will help you with you during your meeting with your Toronto DJ Services. Think of it as a job interview and you are hiring this person. Be confident and friendly but not afraid to ask tough questions to make sure you are comfortable with the DJ.
So here are some of the questions you should ask the Toronto DJ Services.
About the Business:
Are you a DJ company a fulltime business? When was it established? Is your DJ Company-licensed & Insured?
About the DJ:
Who is the actual DJ that will perform at my event? When will I get to meet him/her?
How many years of experience does he/she have? Has he/she performed at the venue I have selected?
How many songs do you have in your library? How often is it updated? Will the DJ create a custom playlist for my event? What's the style of your DJ mixing?
Do you take requests? Can you name the Top 5 songs in the carts?
What would you as the DJ do to motivate and get the crowd pumped? What strategy will you as a Professional Toronto DJ use if no one is dancing?
What radio station do you listen to? What is your favorite Genre & Artist?
About Toronto DJ Equipment:
Do your DJ company own or rent equipment? What type of PA / sound system do you have? What about dance lighting? What about back-up equipment and back-up DJ?
About DJ Service Pricing & DJ Contract:
What is the total cost to perform at my event? Do you have a contract? What is the deposit required?
About DJ's Flexibility & Service:
What is unique about your service? Do you have a money-back guarantee?
Choose Us
Futures Past Events is proud to be the only DJ service in Toronto that assures both Best in Service and Entertainment and we are serious about our commitment to making your special day a success!
Our 100% Money-Back Guarantee is in place to ensure all our clients are fully satisfied with our services
Pricing packages we offer are the most competitive DJ services package in the GTA. We carry a DJ music collection exceeding 200,000+ tracks that enables us to customize our music to suit your function and your music requirement
We are proud to be a member of the Canadian Professional Disc Jockey Association (CPDJA) and committed to providing the best entertainment experience! All our DJ's are licensed by Connect Music.
If you are looking for the #1 DJ Service then Contact us today for a no-obligation consultation to discuss your requirements.
Looking to rent speaker microphones, digital consoles, back Line, projectors, screens, LED walls, switchers, cameras, LED Lights, moving lights, consoles, follow Spot, deck stage, drape, drops truss structure or mobile stages of different dimensions? If you want a fun, happy, party rocking, show stomping reception then Futures past events should be your choice! You won't regret it.
Why would you choose Future's Past Events?
What is the best choice for Audio Visual Services for Toronto Events? During these changing times, the importance of remote communication has never been higher. At Future's Past Events we have adapted to this change, and by using state-of-the-art technology we offer solutions to your business needs.
For more information on Future's Past Events and to make your corporate events or other occasions, incredible make us a call at (416) 939-7525 or send us an email at [email protected]!