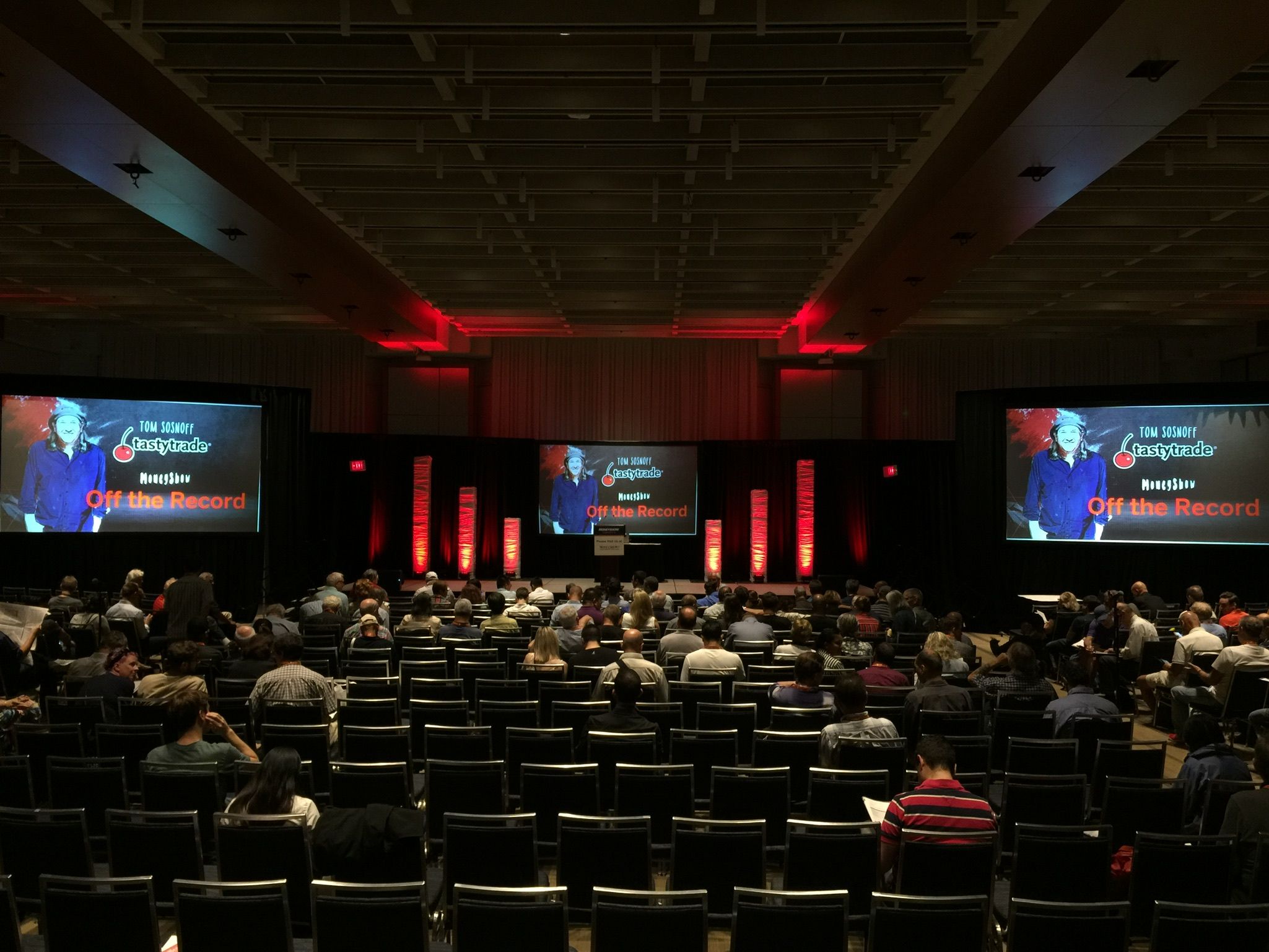 Planning a corporate event is a huge undertaking. To host a successful event for your business you need the help of professional event planners. For people trying to build an event roadmap or figure out where to start for the next business event, we created this corporate event planning guide. Our professional audio-visual company is always ready to assist you in the process of event planning and help you decide what's good for your business.
What's Corporate Event Planning?
Organizing business events to interact with clients, staff members, and other stakeholders are known as corporate event planning. Different types of corporate events are frequently held for the following reasons:
Inform staff members or the public about new programs and services.
Recognize employees for their role in the expansion and success of the business.
Celebrate achievements with customers, staff, and other group members.
Announcement of organizational changes and their possible effects.
To encourage communication and networking between various business teams.
Types of Corporate Events
Corporate events come in a wide variety, with some being more prevalent than others. You can anticipate the following types of events in the corporate world:
Trade shows: Corporate events boost a business's reputation as the leader in its field and aid in lead generation. Key stakeholders in your business can be gathered at trade events to discuss trends and statistics.
Product launches: Release fresh merchandise to generate interest among consumers and the media. Apple Events, where the company brings together reporters and business executives to hear about new features and products, are a wonderful illustration of this.
Appreciation events: Events that encourage and respect employees are held to honor them.
Team-building activities: Plan both indoor and outdoor events to raise staff morale and confidence. This might be a sizable away gathering or a more intimate onsite team-building activity.
Conferences and seminars: To increase employees' or internal stakeholders' understanding of particular themes, invite speakers. This is a terrific method to get workers interested in a particular subject.
Meetings of the board and shareholders: bring shareholders and board members together to evaluate company performance and make critical choices. A polished event gives the confidence of your superiors that everything is going according to plan.
Celebrations of organizational milestones: Celebrate significant anniversaries or milestones, such as professional and financial successes. For instance, you could want to throw a nice event for all of your stakeholders to mark the tenth anniversary of your business.
The Difficulties of Corporate Event Planning
Corporate event planning raises the bar for your occasions, but it is not without difficulties.
Despite your superhuman organizational abilities, your event could still fail. Corporate event planners must therefore be prepared for the unexpected and expect it.
Here are some of the corporate event planning challenges that you should avoid:
Understaffed events
The biggest issue is not having enough employees for the event. Understaffing puts your team under more work pressure the day of the event and makes it difficult for them to match attendees' expectations.
Think about your event, the anticipated attendance, and the number of staff members needed to guarantee you're never overburdened. Be explicit about duties and responsibilities; organizing your company's events should be the same.
Maintaining your event's budget
When organizing a live, online, or hybrid event, event budgeting can help you succeed—or fail. Even the most seasoned event planners struggle with the budget since prices quickly escalate and balloon out of control.
Things are constantly changing, therefore you can have new requirements right before the event. For instance, supplier costs can increase depending on actuals, or you might incur an unexpected expense. Because of this, it's a good idea to keep your spending in check and to include a reserve fund in your budget.
Finding the Ideal Location
Finding the ideal location is essential to the success of your corporate event.
You want your venue to be appropriate for the occasion, but you frequently need to book a space before making other plans. Because venues need to be booked far in advance, it's critical that you plan beforehand.
Before selecting a location, you need to take into account a number of aspects, such as:
Location: Can attendees easily get to the location? Is it usable by all staff members?
Availability: Are the planned dates for the venue available? Can you reserve it for the entire duration of your event?
Capacity: Will there be enough room for everyone you expect to attend?
Budget: Does the venue price meet your planned spending? Do they provide discounted rates for big events?
Security and safety: Does the location uphold the required security and safety measures? Will attendees be secure while at the event?
Participant Interaction and Communication
To exceed attendees' expectations, you need a strong attendee engagement strategy. Because of this, it's crucial to think about and comprehend the preferences of your intended audience. Keeping participants engaged requires avoiding information overload, which can happen easily. Here are a few ideas for keeping attendees interested during an event.
1. Plan plenary meetings.
2. Put engaging content together
3. Create possibilities for networking
Best practices for Corporate Event Management: 6 Steps for a Seamless corporate event
When organizing a corporate event there are a few steps you need to follow in order to make your event successful. Here are six steps that our professional team at Future's Past Events follows when organizing an event.
1. Describe the Event's Goals
If you don't know what you want to accomplish, it will be impossible to write a compelling event plan. Together with your senior leadership team, go over the goals of the event and get a clear understanding of its significance.
2. Decide on Your Corporate Event's Budget
One of the biggest difficulties in organizing and carrying out events is budgeting. It's critical to plot out event costs in advance to prevent overspending. For any function, you'll frequently have a specified budget; you must stick to it. Don't be afraid to request multiple estimates from vendors, then pick the ones that best match your concept.
3. Create a Corporate Event Marketing Strategy
In order to understand your audience better, ask the following question
What are the attendance' demographic trends?
Which platforms do they use for social media?
How digital points of contact are required to reach them?
Does the occurrence resolve a specific issue?
When are most of your attendees online?
4. Think About Sponsors and Where you Can Find Them
Finding the ideal sponsors for your public events can benefit both you and the sponsor of your choice. Event sponsors give you essential event resources in exchange for publicity; you can have multiple sponsors at once, particularly for larger events.
5. Evaluate How Attendees are Feeling
Take some time to consider guests after you've taken care of the event's objectives, money, marketing, and sponsors.
How do you make sure every visitor has a good time? Personalizing the attendance experience with mobile experiences and interesting material is the solution.
6. Engagement Tactics Following the Corporate Event
Even after the last visitor has left the venue, there is still a ton of work to be done for your event. The engagement phase following the event starts here. It's a crucial stage for getting feedback to enhance the next events.
To provide your attendees with a wonderful post-event experience, take into account these post-event engagement strategies:
1. Make a post-event poll: to assess attendees' happiness and provide a motivation to boost engagement.
2. Plan a subsequent networking event: to foster a sense of community and encourage dialog among repeat visitors.
3. Make text-based and visual blogs: to reuse beneficial conference materials You've probably gathered a lot of data from attendees and presenters alike.
4. Send an appreciation gift: to show gratitude for the attendees' time and involvement. This is a terrific method to support sponsors and fulfill commitments.
5. Hold a contest on social media: to increase user-generated content and buzz by encouraging participants to share their experiences.
6. Offer specials and discounts: to advertise products the days after your event, when guests are most interested.
Hire Future's Past Events for Outstanding Corporate Events
For more than 25 years Future's Past Events has organized thousands of corporate events for citizens in Toronto and the GTA. Our main goal is to be on top of all technical and design concept advancements and provide our customers with the best audio-visual production services. In every type of event planning, we take time to listen to your ideas and turn them into reality. Still, looking for a partner in the event planning industry? Look no further! Future's Past Events is the best choice for your next corporate event. Call us now at (416)939-7525!