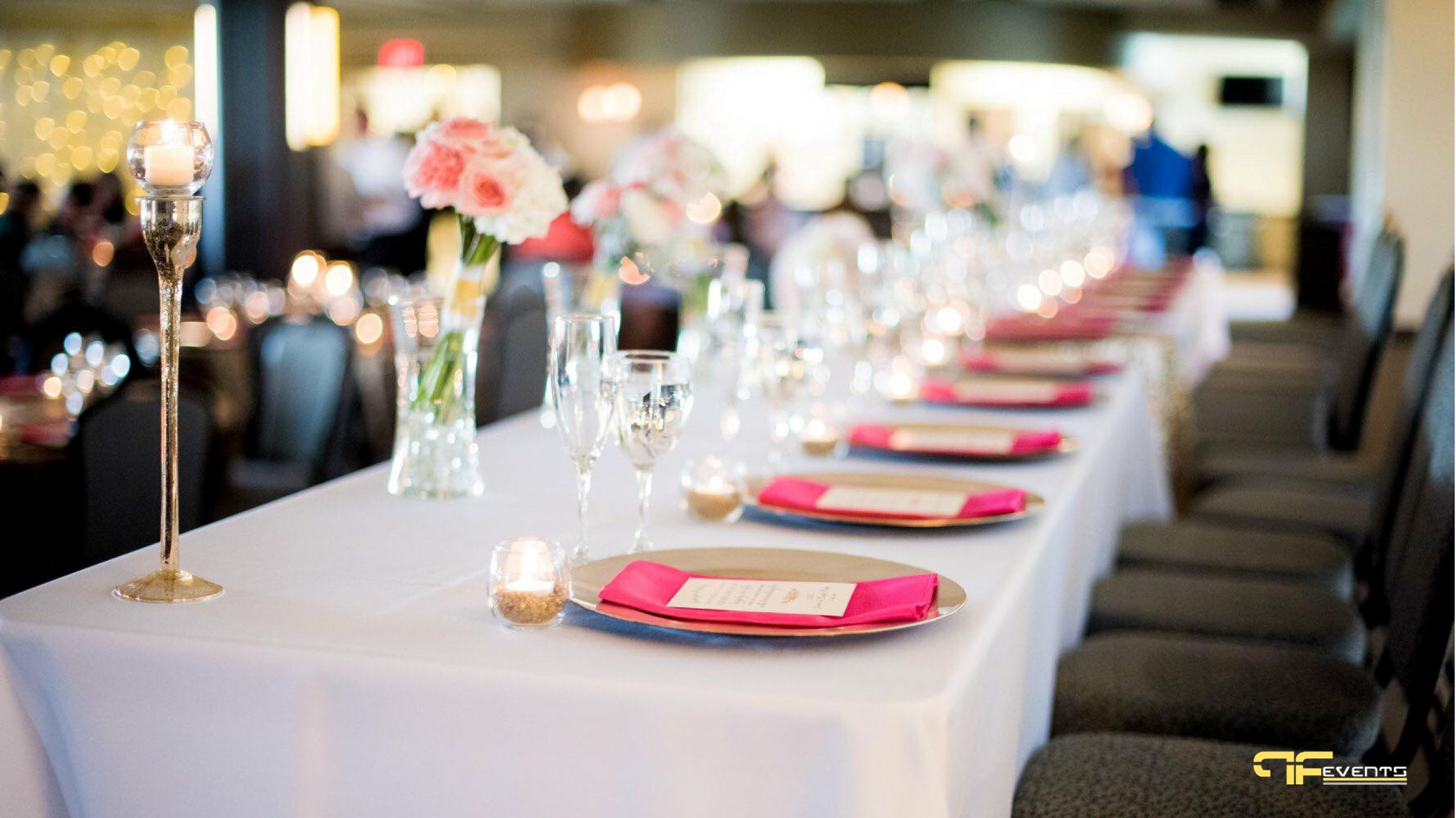 Future's Past Events as wedding services Toronto has some ideas for wedding design trends of 2019.
We know that when we are planning a wedding there are key design elements and new traditions to consider. Especially if you want your wedding celebration special. As we are in full swing working with clients, planning styled shoots and gushing over new color palettes, textures, aesthetics, and hand-picked décor elements, we wanted to share our favorite new trends to look out for in 2019!
1. Colour of the Year: Coral
Bring on the peonies! The 2019 colour of the year is cheerful, fun and playful – coral is so beautiful to use in any colour scheme! If your style is more conservative, shades of grey and sage can be the perfect complementary alternative to a strong, bright colour like coral. If you choose us as your wedding service in Toronto, we ensure that everything is in a spectacular way.
Whatever your style, 2019's colour of the year is promising to be unique and authentic for backdrops, table designs and floral arrangements for any occasion.
2. Backyard Celebrations
Imagine this. You see the love of your life standing next to your childhood best friends in front of a stunning backdrop of your favorite lake you used to spend your summers at as a kid. Backyard weddings have become increasingly popular over the years. If you are planning something like this just a call to us is enough. We can take care of everything we want.
3. Donut Designs
Donut walls allow for a pop of color while being functional and space-conscious to make the most of your dessert tables. Donuts used as design displays add character and unique textures to any space. What shows off one's playful personality more than a décor piece that you can eat?! We will make your stage not only wonderful but also edible.
4. Neon Lights
The design trends of the moment are the neon lights! Nothing says happily ever after like neon signage, especially in a reception space. This bold accessory choice can be the perfect complementary piece to a floral backdrop, highlighting any color of your choice. Neon signs tell a story… and it is your collection of décor pieces incorporated throughout your special day that tells the story of who you are, every step of the way. If you choose to use those, our wedding services Toronto will make sure that everything is correct and powerful.
5. Moonlight Madness
This year, dinner parties that run into the late hours of the night will create an opportunity for evening décor styling, especially for outdoor events. Unique light fixtures, draping and tenting will be more important than ever when creating your next mood board, especially for a wedding party.
So if you have decided to make a wedding, you know which one has to pick up. Our wedding services Toronto is the best one. Make us a call or write to us with an email. Your party will be unforgettable.
Why would you choose Future's Past Events?
What is the best choice for Audio Visual Services for Toronto Events? During these changing times, the importance of remote communication has never been higher. At Future's Past Events, we have adapted to this change, and by using state-of-the-art technology we offer solutions to your business needs.
For more information on Future's Past Events and to make your corporate events or other occasions, incredible make us a call at (416) 939-7525 or send us an email at [email protected]!