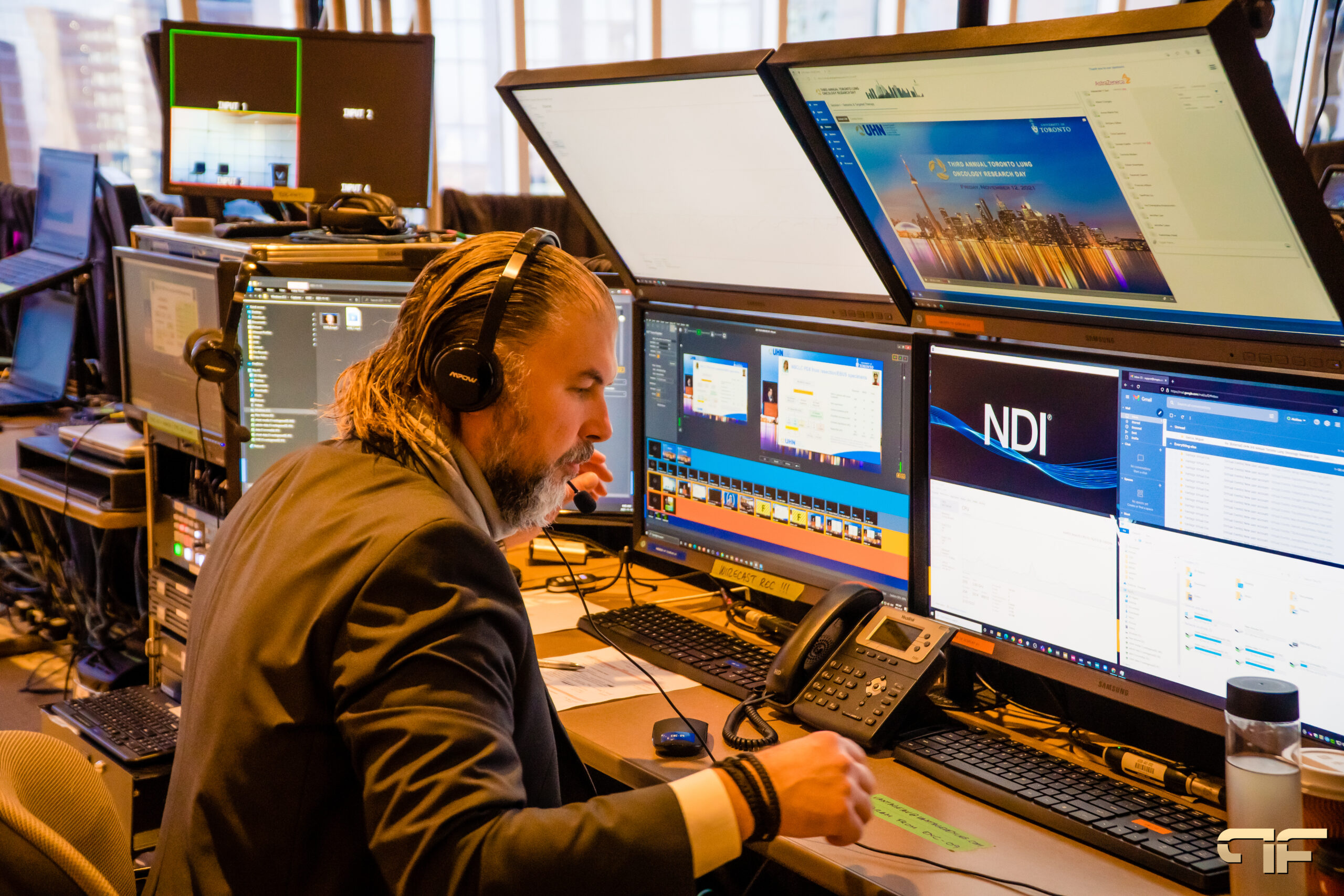 Nowadays, many people wrongly believe that virtual events are ending due to the constant development of vaccines that fortunately have controlled the pandemic situation. However, the truth is that virtual events boost during 2022, but only in a more hybridized format that is advantageous for hosts and attendees participating in these online events.
But you may wonder for which reasons virtual events became so popular, especially this year?
In this blog, you will understand all the reasons and benefits that online events have offered, and how it has affected our society.
Why did events increase in 2022?
Fortunately, with the help of new technology, marketers were able to host virtual events in brand-new, immersive, and incredibly engaging ways. The delivery of content was being shaped and changed by technology.
As a result, more people participated in virtual events and offered their feedback. But let's focus on the main reasons that led to this increase:
1. Virtual Events offer convenience
Virtual events are now frequently used to host all types of events. They vary from interactive expert sessions to hosting virtual exhibitions, trade shows, and career fairs. Nowadays, you can watch virtual events from the comfort of your home while still maintaining health and safety.
Furthermore, virtual events provide a unique set of advantages that are simply not possible with live physical events.
2. Have eliminated barriers and offered flexibility
When hosting a live physical event, many conventional obstacles such as geographic limitations or venue capacity can occur. Either due to geographical or time constraints, or the impossibility to attend the event. While others are unable to attend an event because of the venue's capacity restrictions.
It gives attendees the chance to participate in the event from any browser or device with an internet connection, regardless of where they are located. Virtual events' flexibility reduces the time and effort required for travel.
3. A cost-effective option that leads to virtual events boost
Virtual events are an excellent choice that can help you save a lot of money. Thus, all expenses associated with travel, purchasing food and beverages, etc are completely eliminated. They also provide a lot more than actual events do. Physical events cannot make up for a missed glimpse of an event.
However, with virtual events, it is possible to catch up on missed portions of the event. Once the event is over, you can watch the sessions you missed and get more out of the experience.
4. Opportunity to connect and network with experts
Virtual events make it easier for you to arrange a meeting with them before or after the event so you can have relevant conversations. Attendees can participate in brainstorming sessions and contribute their insightful opinions through live polling or Q&A sessions held throughout the event. Without a doubt, impossible in the format of a physical event.
The Covid-19 pandemic's effects and the development of cutting-edge technology sparked a shift from live events to virtual ones. Allowing attendees to access events online has provided organizers with a plethora of advantages. This trend will continue in 2023 too!
Future's Past Events has offered trustworthy and high-quality audio-visual services to plenty of people regarding the virtual events they hosted this year. If you are planning to host a virtual event but are unsure where to refer, then consider hiring Future's Past Events team and make your online event memorable for you and your attendees!