The concept of a virtual event is no longer new. Virtual events are becoming increasingly popular due to technological advancements. Organizing an event in Toronto can be difficult, but this post provides advice. Then read on and discover our tips for organizing a successful virtual event in the Toronto Area.
What Events work best as Virtual Events in Toronto
In theory, any type of event can happen in a virtual format. Using an internet connection and a computer or mobile device, anyone can participate in live events. In addition, with the help of a virtual reality device, the experience will be even more immersive. You can access virtual events via a pre-recorded video after paying for a ticket, and they do not have to be live.
However, organizers can better suit some types of events for virtual format compared to others. Conferences, seminars, workshops, training courses, presentations, and round tables are the first ones that come to mind.
Concerts, which typically work best in a "live" form, can have a virtual component added. Remote participants can access a link to experience the concert from a different perspective.
For reasons of speech consistency, however, in the next paragraphs, we will talk about the organization of an event that is entirely virtual.
Organizing a virtual event in Toronto – What's the best timing?
Guests don't need to move physically to attend an event, allowing for flexibility. However, once you've set the target, and target audience for the event, do the necessary research on your audience's habits. Taking place during a vacation can lead to decreased receipts for events.
As far as timetables are concerned, the same rules apply to events in which guests attend in person. Any event that has to do with professional development or deals can take place during the day, or midweek days. Schedule events in the late afternoon or on weekends when potential participants are not at work. When choosing times for international events, organizers should take time zones into account.
When should you start organizing virtual events in Toronto?
Compared to an "in-person" version of the same event, the logistics of a virtual event are simplified, which might tempt us to think that it takes less effort to organize. In the case of a virtual event, the most time-sensitive aspect becomes the fact of booking and hiring speakers. Another time-consuming 6 months should be enough time to promote a virtual event.
The best Locations in Toronto for virtual events?
Choosing a location for an all-virtual event may seem like you don't need that much effort. You should not compare yourself to the space of an event. Despite the temptation to organize a virtual conference in your office, it is not recommended. You still need a suitable location. Creating a professional atmosphere for an event requires a well-organized space. Consider a conference room or location with a stage for larger events. A well-thought-out, harmonious background is essential for a well-shot image.
Choose the platform for your virtual event
There are various platforms that you can use to host and broadcast your virtual event. The choice of platform depends on the complexity, level of interaction, and budget of the event.
Let's see some solutions later, from the simplest to the most complex.
1# Facebook Live
Facebook Live seems to us the easiest solution if what you are looking for is live broadcasting online. Attendees can interact with speakers in real time by posting comments while streaming. If your event is intended for free participation, you can stream it live from a public Facebook profile or page.
Only those who paid for the event can attend. The solution is simple. Create a closed Facebook group and broadcast the event live within the group. Participants can be invited to join the group after purchasing tickets. To manage payments, you can create an event website on an online event management platform. Zoom allows users to create virtual events with a link to a closed group instead of a physical location. Attendees will still be able to access the system for free despite efforts to ensure that only paid attendees attend.
While Facebook Live can be a suitable solution for free events, caution should be exercised when using it for paid events.
2# Periscope
Enjoying great success in 2015 as the first app that allowed live streaming, Periscope's popularity had already declined in 2018. Periscope's decline is due to its failure to communicate with users, content issues, and lack of improvements. However, Periscope still exists, and as far as live streaming is concerned, it does its job. The ability to post comments in real-time ensures interactivity during the event.
Set up live streaming and share it on Twitter to reach a wider audience for free events. Setting a private stream to sell tickets to virtual events on Periscope is necessary. Users must have a link to the organizing body's Periscope profile to participate.
Users of Periscope may be able to attend events for free, even if there is a charge for participation. Look for another platform if you want to ensure everyone pays.
3# YouTube
YouTube is definitely our favourite if you have a budget. The platform offers everything you might need for a decent virtual event. In addition to simple live streaming, YouTube has developed features designed specifically for real life events. To mention a few:
You can make the event public or private
Advertisements can be placed at the beginning or during the event. One more way to monetize!
The duration of the event is unlimited.
The live dashboard or live control room allows for the monitoring of statistics and streaming quality. You can create events transmitted by multiple cameras at the same time and also a 360-degree live stream.
Interacting with your audience can be done using live chat, and moderators can be assigned to manage conversations.
Zoom allows users to stream YouTube videos live on their event sites. Participants can access the event in one place, eliminating the need for multiple links and platforms.
Setting a live stream on YouTube as private does not guarantee access. YouTube is a great platform for free virtual events, but ticket sales require a different platform.
4# On24
The platform On24 was specifically created for webinars. This is an integrated platform, which does much more than live streaming:
analyze your audience's behavior
includes an intuitive control panel that makes it easy to produce professional webinars
provides data integration with Customer Relationship Management (CRM) platforms and marketing automation platforms
makes various formats available: live, simu-live, and on-demand
includes video sharing, screen sharing, and multi-presenter mode
rate options for organizers are customizable based on the features you need
5# Livestream & Vimeo
Vimeo, YouTube's significant competitor in video content sharing, acquired Livestream, an independent live broadcasting platform for events, at the end of 2017. Offering both a cloud platform for live video and powerful video production capabilities, Livestream is a complex tool. Interestingly, even though Livestream now belongs to Vimeo, the videos broadcast on Livestream can still be simultaneously broadcast on Facebook Live and YouTube. This is perfect if you want to reach the largest possible audience. Livestream can be cheap to use but can also be expensive. The base plan costs $70 per month, while the Enterprise plan has custom rates based on the features you want to use, and also includes video production features.
The good news is that Livestream & Vimeo offer a paywall, which makes this combination one of the ideal platforms for live paid virtual events. Users make payments directly on the platform, and only after payment is made, the content becomes available to that specific user.
An interesting feature: When the event ends, the organizer can use Vimeo to monetize the video in the form of a rental, sale, or subscription. This way you can get the most out of the content that was shared during the event and create a revenue stream that lasts well beyond the event close.
6# 6Connex property
6Connex is a dedicated web platform for virtual events. It allows users to create custom virtual environments to better interact with their audience and also generate sales. On this platform, events happen within a highly interactive online environment, which includes rich content, multiple locations, live chat rooms, and webcast sessions. It also offers real-time reports and statistics, and open APIs are also available for integration with marketing tools. A wide range of content, including documents, presentations, videos inserted from other platforms, videos uploaded directly, and links to other web pages, can be populated in virtual environments on 6Connex.
In addition to the usual conference or seminar, on 6Connex you can organize even more complex events, such as virtual trade fairs or even job fairs.
Virtual reality
Of course, we can't talk about virtual events without mentioning virtual reality! In 2020, this is a technology that won't go anywhere. However, virtual reality platforms for events are still in an embryonic state, with few options available to the public at the moment. The most notable we can mention for now is:
The Oculus Venues app is specifically developed to host live events such as sporting events, comedy shows, concerts, and virtual reality movies.
Facebook Spaces, is a virtual space where users can interact with a digital avatar.
How to finance a virtual event
Ticket sales
There are two main ways to fund a virtual event, and you can use one or both in various combinations. The most obvious is to issue a paid entrance ticket that will give the public access to the event. The event will be private, limiting the audience to those who have purchased tickets. Reduce operational and logistical costs, allowing for lower prices and a wider profit margin.
Sponsorships
Sponsorship is the other way to fund (in whole or in part) your virtual event. Sponsors can install branding elements to appear in the background of video materials. Plus, you can embed sponsor ads between live sessions. Create live content to promote a product or brand.
In addition, the name of the event itself may contain the brand name of the main sponsor. The sponsor's brand name will be prominently displayed on all advertising channels. Another thing you will do is mention the sponsors on the event website. For example, if you create the event site on Zoom, you can customize the page to include sponsors. Last but not least, you can mention sponsors in the invitation email you send to potential participants and in all email communications, you send to participants.
As with in-person events, the fact that an event with a wider audience has a better chance of getting more substantial sponsorships is also valid for virtual events. This makes sponsorship the ideal solution to fully fund a free virtual event. In this case, your goal will be to maximize your audience as much as possible. Consider hosting the event on one or, even better, all major platforms at once (Facebook Live, YouTube, Periscope, and you can also stream snippets on Instagram Live where the maximum length of a live video is 1 hour).
The logistics of a virtual event
We've just seen that finding a suitable location is easier for a virtual event than for an event with in-person participation. But what is the situation when it comes to logistics? Let's see below what are the most important aspects to keep in mind:
Audio Visual Services Equipment and lighting. In the case of a virtual event, the guest experience depends more on the quality of the image and audio. Since the participants are not present in person, the way the event is "experienced" is actually the way you see and feel what happens at the location. Then, be sure to engage high-quality equipment regarding video, audio, and lighting. The best thing to do is to work with an event production agency that has experience with live streaming. If your event includes speakers connecting from various locations, make sure each location enjoys good quality audio/video equipment.
For more Information about Audio Visual Services in Toronto click on AV Services.
Wi-fi connection. This is not a problem for pre-recorded events, but it does become so when events are broadcast live. Check that the location has a fast and good quality connection, or install one. There's no point in having the highest quality videos if all that comes to your event attendees is a jerky broadcast or that keeps interrupting or foggy or pixelated images.
Supporting materials. Most likely, presenters will have supporting materials such as presentations, images, screen recordings, or videos to include in their speeches. Make sure you have collected them well in advance and put them in the program.
Marketing for virtual events
Most event marketing rules apply to virtual events as well as in-person events. So again you will have to set the objectives of the event and create product, price, distribution and promotion strategies. How to do this depends more on the type of event (conference, seminar, workshop, course, etc.) and the type of audience (professionals, businessmen, students, hobbyists, etc.). To make sure you haven't missed any details in your marketing plan, you can use our event marketing checklist, which you can download for free and explain here.
How to promote a virtual event
People who are more likely to attend a virtual event are also more likely to spend more time online. So web marketing should be the one you'll need to focus your efforts on. Social networks, websites and niche blogs will be the focus of your promotional strategy. Across social media, use LinkedIn and Facebook for professional, business, and educational events, and focus on Instagram, Facebook, and Pinterest for events that are more focused on entertainment or creative fields.
Collaborate with your presenters to promote the virtual event. If they are influential in their industries, they will likely have their own followers platform, so it is crucial that they communicate participation in the event to their followers. This will already provide a solid foundation of potential attendees who will be interested in the event.
As for the most effective genre of ads to promote your virtual event, video ads that include speakers in action are the best choice. Work with them to produce ads that would give potential attendees a taste of the type of content that will be offered at the event. This includes mini-courses, presentations, tutorials, FAQs and demonstrations. These ads can also be snippets of your speakers' interventions in an earlier edition of the event (if there was one). Also, during the event, make sure all sessions are recorded, so you can use video content to promote the next edition.
To conclude
Organizing a virtual event can feel like a leap into the dark. Some technological challenges may arise. But it is precisely the use of technology that makes the virtual event a flexible, economical option, and, if done right, it can give you access to an audience that would otherwise not be reachable for the same event in the version with in-person participation. We hope that our guidelines have inspired you to approach your next virtual event project in a more relaxed way and that you will get the best out of this experience!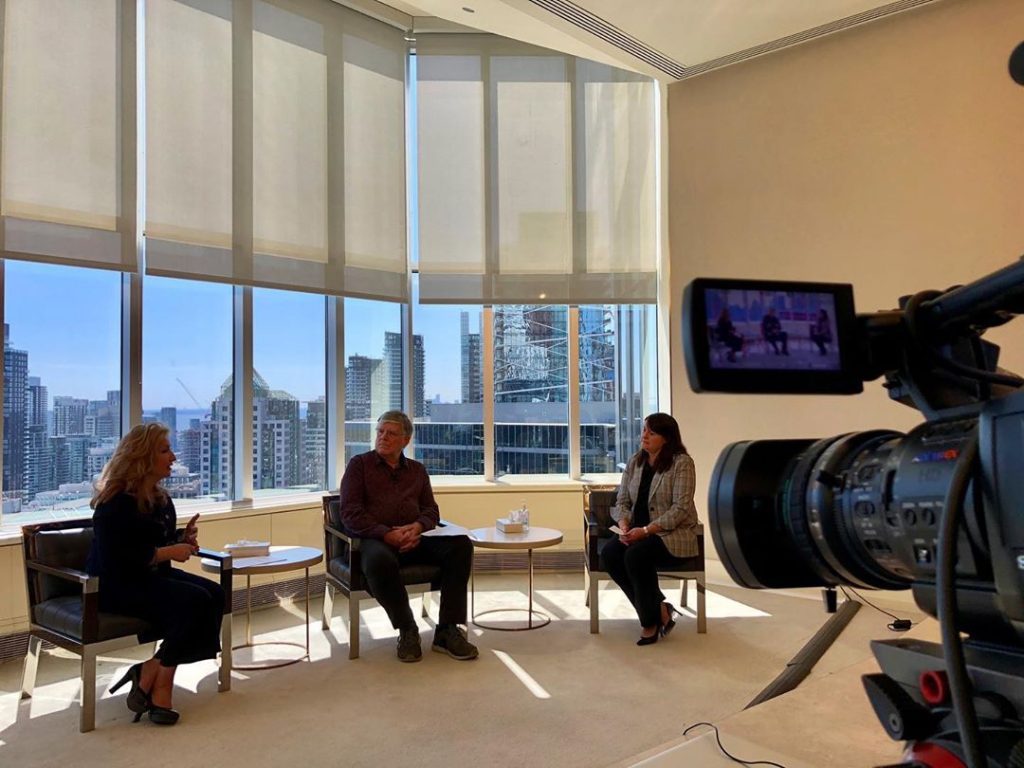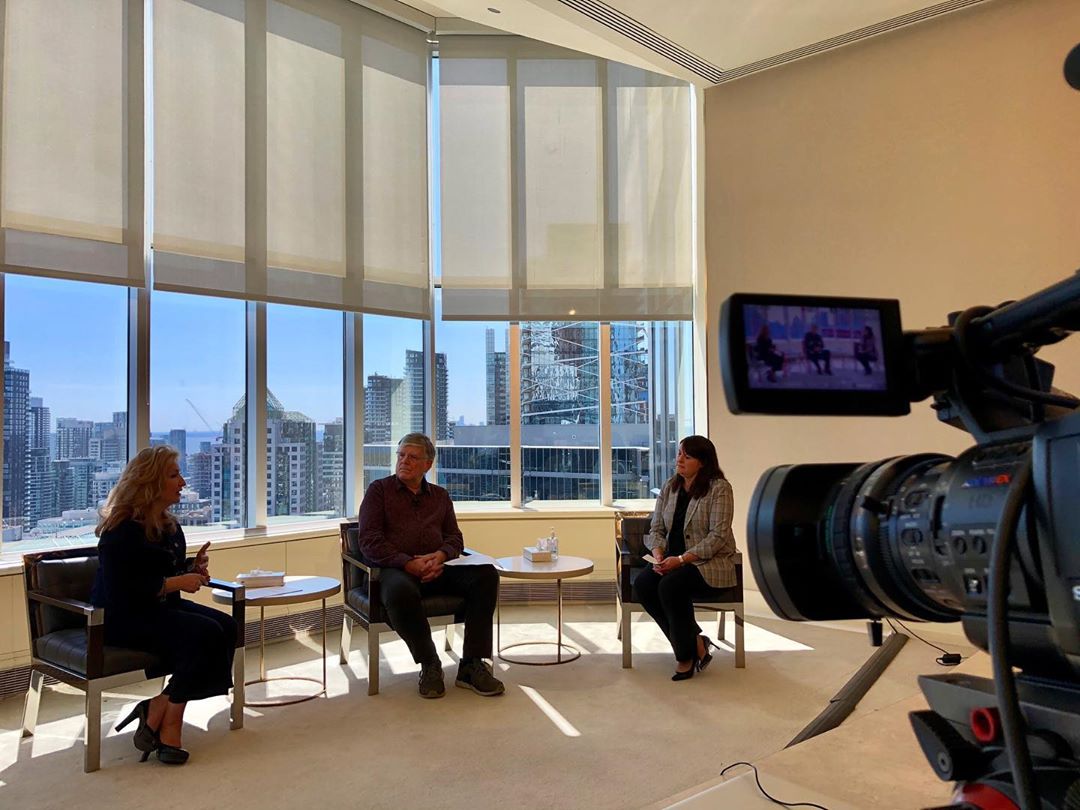 For more information about Virtual Events in Toronto click on Toronto Events.
Why would you choose Future's Past Events?
What is the best choice for Audio Visual Services for Toronto Events? During these changing times, the importance of remote communication has never been higher. At Future's Past Events we have adapted to this change, and by using state-of-the-art technology we offer solutions to your business needs.
For more information on Future's Past Events and to make your corporate events or other occasions, incredible make us a call at (416) 939-7525 or send us an email at [email protected]!
Send a Quote