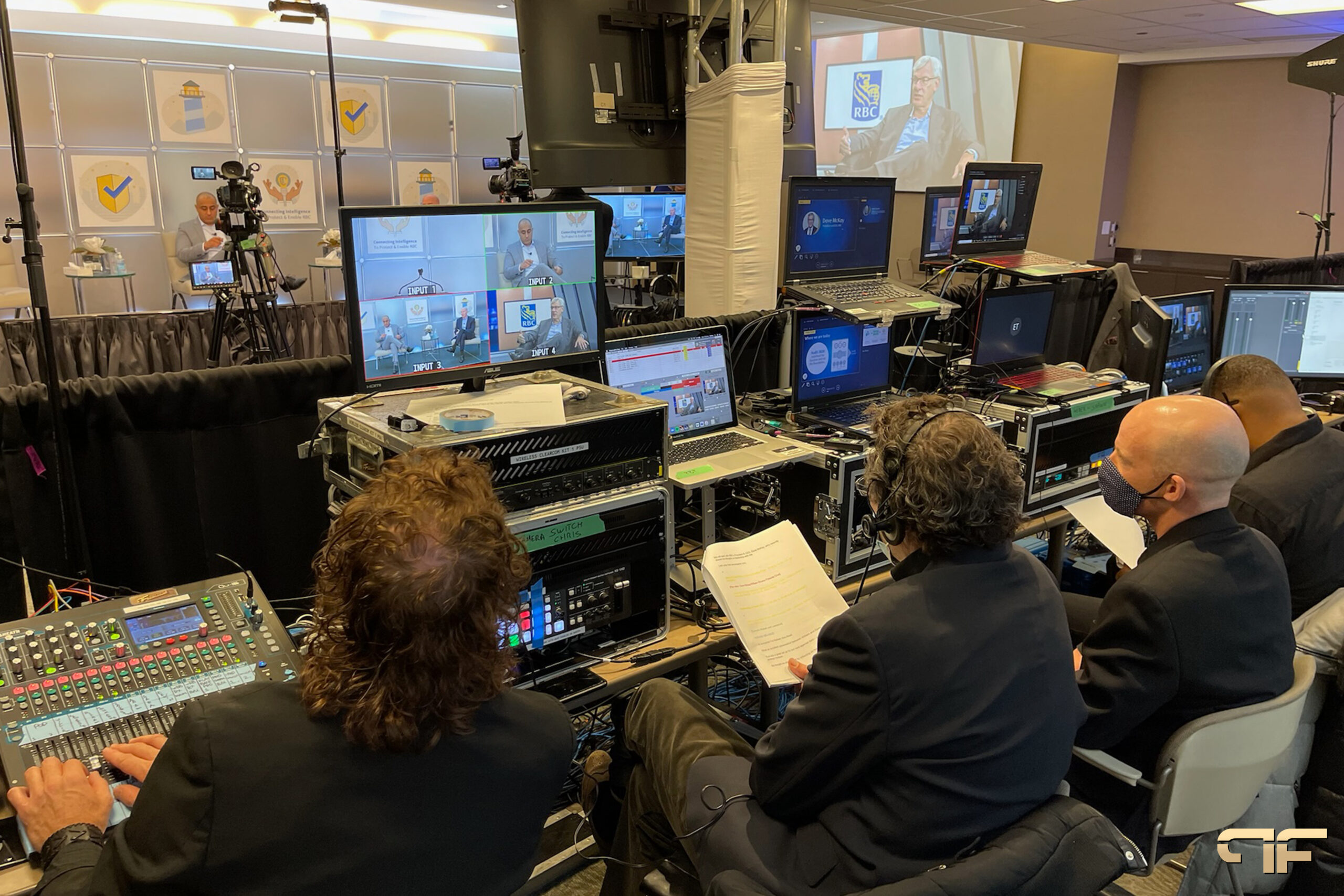 You've probably heard about the virtual event by now. Since the start of the COVID-19 epidemic, most businesses have been accustomed to virtual events, in which remote audiences participate over the internet.A hybrid event combines the best of both live and virtual events.
Many companies held on-site or live events prior to COVID-19. During the epidemic, virtual meetings have now become the new standard in the event industry.
Hybrid events are worth it for the sheer extension of your reach, even if they are difficult to pull off. In a paid event with both traditional onsite and geographically distant remote attendees, event managers may strengthen their community while also generating income.
Companies that are prohibited from traveling can nevertheless participate in an event with virtual components. With the correct content and promotion, a 100-person onsite event may grow to thousands of people and turn into a successful event.
1. Increased reach & attendance
It's a common misperception that your audience can either participate electronically or attend in person; there is no middle ground. You might believe that by having a hybrid event, you'll be dividing your total attendance.
The opposite is true, however. Hybrid event allow you to reach a wider audience and attract more attendees rather than fewer.
2. Higher engagement with your audience
Adding a virtual element to your live event experiences offers up many more interaction options than would be feasible at a strictly live event, both during and post-event.
This is due to the fact that your virtual audience is actively interacting from their mobile devices or desktop computers, which means they can discuss, share, like, a remark which means that attendees are engaged.
3. More powerful sponsor opportunities
Sponsors benefit greatly from hybrid events for a variety of reasons.
The greater reach is one of the reasons. The primary motive for sponsoring is to increase the personal audience at your event, which provides them with a larger lead pool in event marketing.
4. Reduced environmental impact and costs
While face-to-face meetings are still valuable, becoming hybrid is a terrific approach to accommodate guests who are concerned about their personal carbon footprint.
This way, guests can still enjoy and participate in your event while also helping to reduce carbon emissions.
5. Travel expenses are reduced.
For firms and employees all across the world, working from home has become the new normal.
Even when live events become increasingly feasible, remote management remains a viable alternative. For example, many AV crews are trained in virtual broadcasting, which means you and they both save money.
In addition, by sending fewer representatives to your event, your sponsors can save money on travel expenses. Live stream sponsorships, if included in your prospectus, allow them to participate entirely online while still producing value.
6. Feed your marketing pipeline for the year
You may easily repurpose and reshare digital content in social media to keep a continual stream of information flowing to your audience instead of making your event exclusive.
Streaming your event also ensures that you don't neglect to record anything important. With a strong emphasis on broadcasting, you can rest assured that all of your content is being recorded for future use!
You can also use your prior content to plan future marketing initiatives.
7. Increased investment return (ROI)
Because of all the moving parts, calculating ROI at events is difficult.
Hybrid events, on the other hand, provide a higher return on investment, owing to their greater reach and scalability.
Because your hybrid events draw a larger crowd, this might result in additional sponsorship opportunities and more sign-ups following the event.
You also obtain a lot of data that you may use to deliver more accurate performance reporting.
8. Valuable data
One of the most significant advantages of this type of event is the data and insights they provide.
You know how many people showed up, how engaged they were, and when they left the session.
Through matchmaking data and session participation, you may learn more about your attendees' preferences, which can help you better your future content.
9. Increased Adaptability
Consider what might happen to your event if travel was hindered again if you're still on the fence about hybrid events. Like COVID-19, it might be a global epidemic.
Your event would simply not happen if you didn't have a hybrid event planning platform to fall back on, and your attendees would find something else to do with their time. It's possible that this refers to a rivalry event.
Furthermore, the infrastructure and investment in hybrid events mean that you are well-prepared for virtual events, so you aren't caught off guard if external forces conspire to endanger or cancel your event.
10. Respond To Your Audience's Evolving Needs
When all is said and done, it's impossible to determine how the COVID-19 problem will affect the world.
One thing is certain: the crisis has altered the way we utilize technology in our daily lives.
Your audience's requirements have changed, and your event must adapt to meet them.
Having only live events in your portfolio is no longer a safe bet – it's a risk.
You may appeal to both populations with hybrid events: those who want to participate live and those who want to participate in their own way.
Future's Past Events is a firm comprised of highly talented, service-oriented Audio-Visual Arts Specialists, a recognized authority in all connected fields, with over 25 years of Live Event Production expertise. We employ our extensive experience with a white glove approach for a select group of clients that are leaders in their respective business segments. As is our custom, we strive to be ahead of the curve in terms of technology and design concept advancements.
Don't hesitate to contact us at our phone number (416) 939-7525 or send us an email at [email protected]