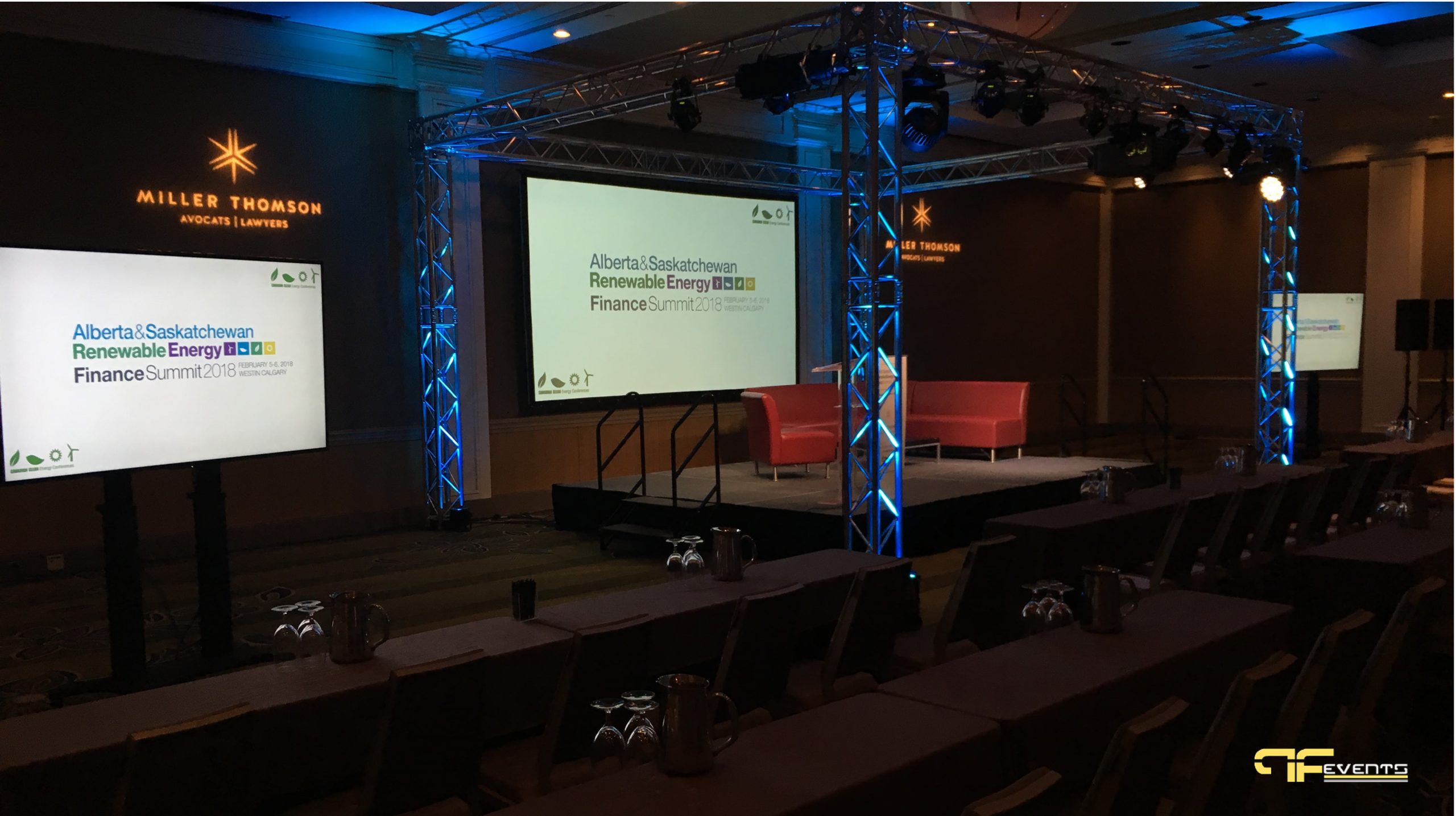 Audio Visual Services Toronto
We can create unforgettable environments by stimulating your attendee's senses using cutting-edge visuals, lighting, sound, and interaction. No matter where you are hosting your event, by harnessing the power of audiovisual equipment we can create a truly successful event.
The only thing that matters is you to feel confident when you are in highly capable hands no matter the size of the event. You need your corporate events to be full of energy and engaging for everyone in attendance. High-quality professional audio visual equipment might be the secret to an engaging event.
Making sure that you are hiring an established audio visual company would guarantee you professional-grade audiovisual equipment for your event. An audio visual services company toronto would deliver high-quality equipment that will leave a lasting impression on your audience. Why not let the professionals take care of it instead of worrying whether you will get it right.
There is various audiovisual equipment for your sound and video needs. This equipment ranges from a sound mixer, microphones, adaptors, projectors and screens, video switchers, a wireless connection and stage lights. When you engage an AV rental company, you will not get disastrous audio and video production results. The right lighting and audio are the basis of any event.
If you want your event to success than here are some tips:
A realistic plan for your audiovisual needs
Let the audio visual rental company know how big your event is
Timing before, during and after the event
Avoid last-minute plans
Determine your budget
Stage lighting is one of the most visible audiovisual equipment therefore is the most important one. Even with exceptional actors and a great script, the stage would look poor without stage lighting. Make sure that what is happening on the stage is visible for the audience.
For more full information about Audio Visual Services Toronto click on Toronto Events.
Choose FPE as Your AV Provider
Futures Past Events as an experienced AV Provider can support you across all aspects of technical benchmarking and requirements, from brief and pre-event engagement through to registration, live streaming, webcasting, social media, and post-event cascade. We can help you to express your key messaging, giving it extended life and the right impact.
Contact us and your next event will be spectacular! Call us at (416) 939-7525 or send us an email at [email protected]