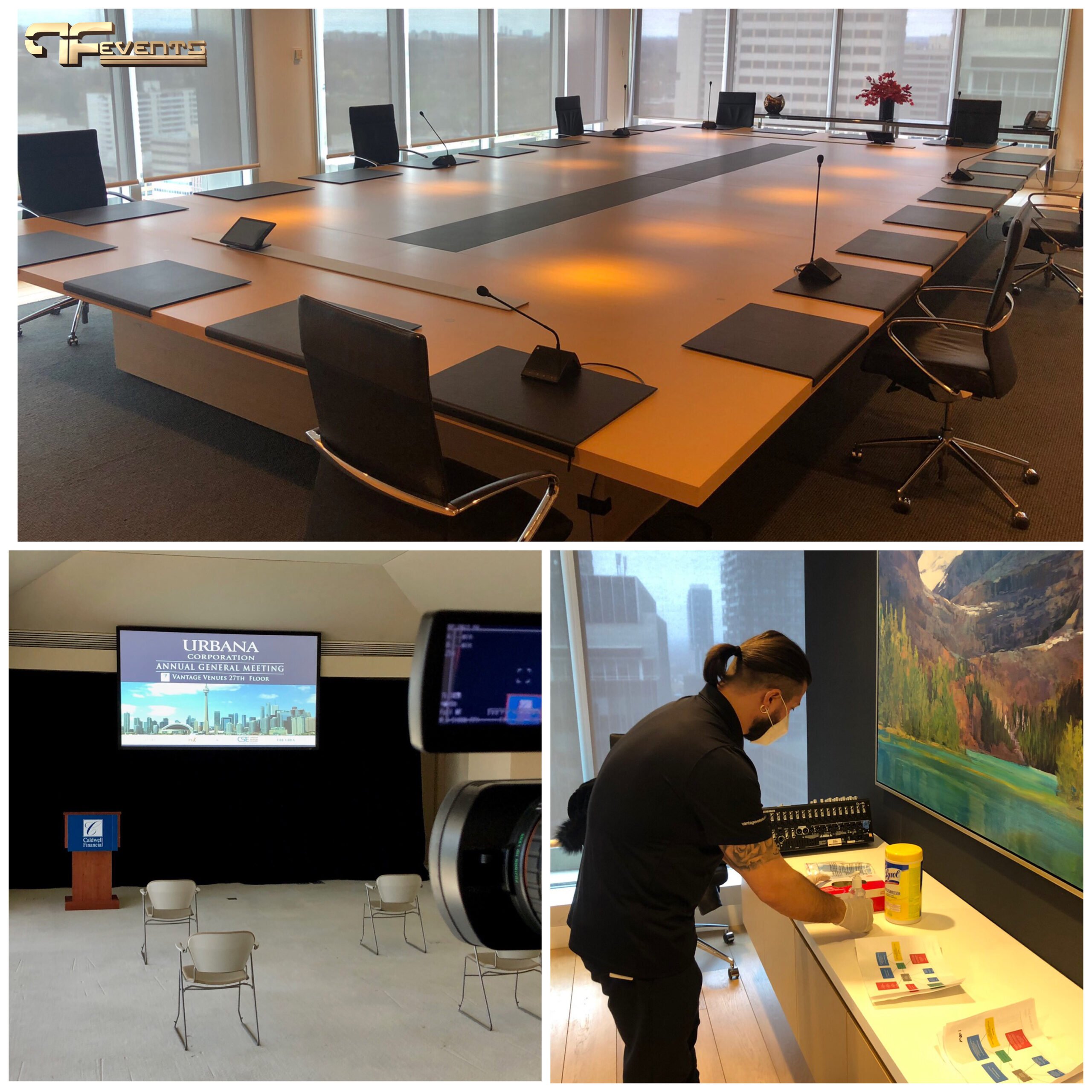 Hybrid Event Environment Safety During COVID
We are living in some difficult days, where our personal health is much more important than anything else. But adapting to this cruise like COVID, requires flexibility, approach, and modern conditions. Conferences are a special part of the economy as a whole. But are we ready to adapt to the new world that every new day is a new goal and demand?
But what is the right solution for your conference? One solution is the hybrid event which allows us to combine the best aspects of conferences and people while also increasing security in a new world. Then if you are ready to join the new world, and adapt to it, follow me.
Conferences and events are able to gather many people in a certain place. But social distance protocols make this gathering of people impossible when there are commitments for places, disinfection protocol, distance protocol from each other, etc.
If we want to expect an increase in hybrid events after COVID-19 we need to follow some basic steps. A hybrid event allows people to interact safely while maintaining the best possible social distance, while some others for a safer event must participate online.
The venue of your conference should be prepared for substantial changes that affect pricing and service planning. We will look at some of the areas where changes can be easily implemented, as well as innovative ideas to keep attendees safe.
Social distancing and meeting set-up
Technologies for biosecurity
Event streaming for online participation
Food and beverage handling
Cleaning, and use of PPE
Social distancing and meeting set-up
One of the biggest challenges these days is to have a social distance when the number of people is in large numbers. Also, another concern is the registration and selection of guests. All these details are taken into account in planning your event.
Meeting set-up
The smaller the number of people in a given place the more protected we feel in it. But to make a good reciprocity between persons and spaces we must think of a real and effective solution.
A table that used to allow a large number of people is now halved. This also applies to cinemas, theaters being minimized to the maximum number of their persons. Taking into account all the above-mentioned elements we come to the conclusion that we need to make a quick recalculation of the capacities of the rooms where you will hold meetings. If your event venue is in nature then it is the right place to accommodate a larger number of people.
Registration
To maintain the physical distance at the recording points, it is recommended to place some footprints on the floor at a distance of 2m from each other. This would make people maintain social distance and feel safer. To introduce attendees as quickly as possible and to avoid long lines, the event planner should provide attendees with RFID (Radio Frequency Identifier) Signs. With RFID attendees will simply be able to simply move their hand at the entrance to the event. This would be a more hygienic event while maintaining social distance face to face. Attendees should also be able to add payment information before the event without being in contact with other persons.
Guest processing and room check-ins
To limit as much physical contact as possible at checkpoints, you need to set some basic conditions. Guests should be checked and sanitary disinfectants, taken to reduce infection exposure contacts as much as possible. Door locks are also a high source of infection. You should consider a more relative solution such as an automatic door opening.
Technologies for biosecurity
Looking ahead to this year's events, people are very aware of their health. Therefore, holding an event requires security for yourself and your guests. Therefore you need to set layers for security when conducting various conferences. When guests see the right arrangements and conditions to protect themselves from the virus they feel more at ease. Below we will see some of the equipment you need:
Thermal scanners
Thermal scanners are not able to prevent the spread of disease, but they can notice various symptoms. And this is a very good signal to prevent the spread of Infection.
UV-C purifiers
Industrial UV-C cleaners use ultraviolet light to kill germs, viruses, and pathogens that are present in the air. UV-C is able to reduce the risk of spreading the infection.
Disinfection tunnels and sanitation stations
Installing disinfection tunnels to the endpoint means increasing the safety of the participants. In addition to tunnels, hand sanitizers should also be available.
Geofencing and GPS tracking
Many people can unconsciously break the social distance, but a good way is the hand circles which are able to send a signal when different people violate the protocol. The telephone or buzzer pulses when people get closer than they should.
Digital Signage is also a good way to remind people of their social-physical distance. This gives people participating in your event more security and well-being.
Event streaming for online participation
COVID-19 has made us more physically distant but with a greater love for each other. And a good way for Corporate events, special events, or conference events are Live Virtual Events. Which, gives attendees the opportunity to attend events from home or office, for better security.
By installing audio-visual services for your event and choosing the right place for it, Future's Past Events will be able to distribute your information wherever you want. All people attending your event will be able to see the event 360 grants and at any time.
Hygiene, sanitization, and safety
Food and beverage handling
A great protection against the virus also comes from various foods and drinks. Hotel staff treatments for virus cases would be a good solution to reduce the risk of foodborne infection. Self-service is a good option in these cases, many people can do the service for themselves by reducing contacts with hotel staff and beyond. The fewer the kitchen and dining room staff the more confident we can feel.
Cleaning, and use of PPE
In conclusion, in order to maintain a safe environment, we must also ensure the maintenance of the cleaning. In places where people see cleanliness and places that are cleaned they create more confidence. Another new method is the cleaning of antimicrobial materials and surfaces. There are many chemically treated fabrics that are capable of being antimicrobial. Properly dressing employees in masks and gloves would make your event more secure.
Why would you choose Future's Past Events?
During these changing times, the importance of remote communication has never been higher. At Future's Past Events we have adapted to this change, and by using state-of-the-art technology we offer solutions to your business needs.
For more information on Future's Past Events and to make your corporate events or other occasions, incredible make us a call at (416) 939-7525 or send us an email at [email protected]!