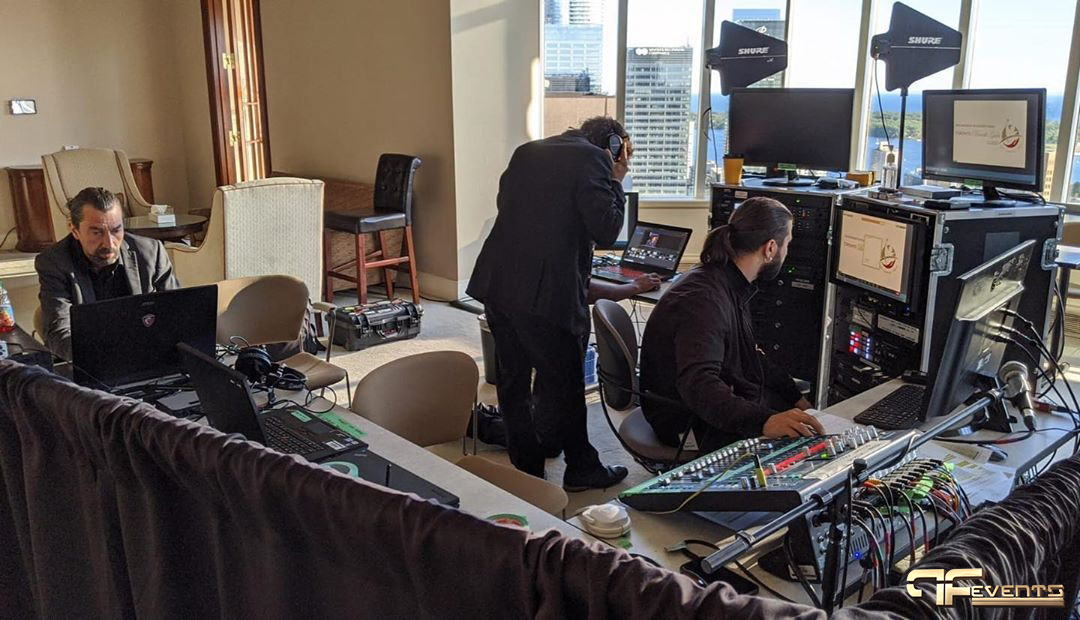 Virtual events have gained a lot of ground lately. Here's how Future's Past Events uses virtual event strategies to give us the best quality. Most countries have recently closed their borders, austerity and security measures have been increased and people are more careful. But where better than Hybrid Events nowadays. Hybrid events are the future of the event industry.
To date, the virtual event industry has been slow to develop. And very few people knew the importance of hybrid events. But the year 2020 has come in many big changes and has had a positive impact on the growth of the hybrid events industry. Hybrid events represent a lifeline nowadays. You do not have to risk yourself and your family, your work or event will come to your home now. But why Hybrid Events are the Future of the Event Industry? Let's see you together.
The Importance of Hybrid Events
After most countries went through major riots with Covid-19 nowadays it has normalized and started its disappearance. But hybrid events are coming and growing. People with it feel safer and are better able to use it.
The number of participants in a live event is getting smaller and smaller. Security measures do not allow the number of people to pass in a certain place. Fixed spaces are more limited and the media usually do not have the power to handle this. But the use of hybrid events are undoubtedly the future of the event industry. Hybrid Events allows users to expand their reach to a large audience.
One of the Realities is that some people have never been able to access live events. And that makes them ignorant on this side. Yes, there is no problem Future's Past Events staff will take care of you and your event.
Use Data to Direct Online Strategy
Another concrete example of why Hybrid Events are the future of the event industry is analytical data capability. You will no longer need layer workers to extract data and statistics for your event but specific applications extract them and one of them is the zoom platform. Now is the time to manage your audience in the best way possible.
Adjust Formats for Virtual Audiences
By performing a live event you can have another disadvantage such as distance. But trusting the Hybrid Events industry and Future's Past Events this is no problem. Everyone can attend an event regardless of their location in Europe or Canada. Hybrid events give you a virtual audience where any guest can participate simply by sitting down from their favourite armchair or from the bedroom. You will also be able to save money and time.
And how can we forget the audio visual services for the hybrid events industry? Audio Visual Services is found everywhere in the home, office, restaurants, etc. They are invisible at first glance and look like secondary services. But when you think about it and look at the services we offer we are amazed. By trusting Future's Past Events you will be able to realize your hybrid event with the best audio visual services and much more.
Why would you choose Future's Past Events?
What is the best choice for Audio Visual Services for Toronto Events? During these changing times, the importance of remote communication has never been higher. At Future's Past Events we have adapted to this change, and by using state of the art technology we offer solutions to your business needs.
For more information on Future's Past Events and to make your corporate events or other occasions, incredible make us a call at (416) 939-7525 or send us an email at [email protected]!