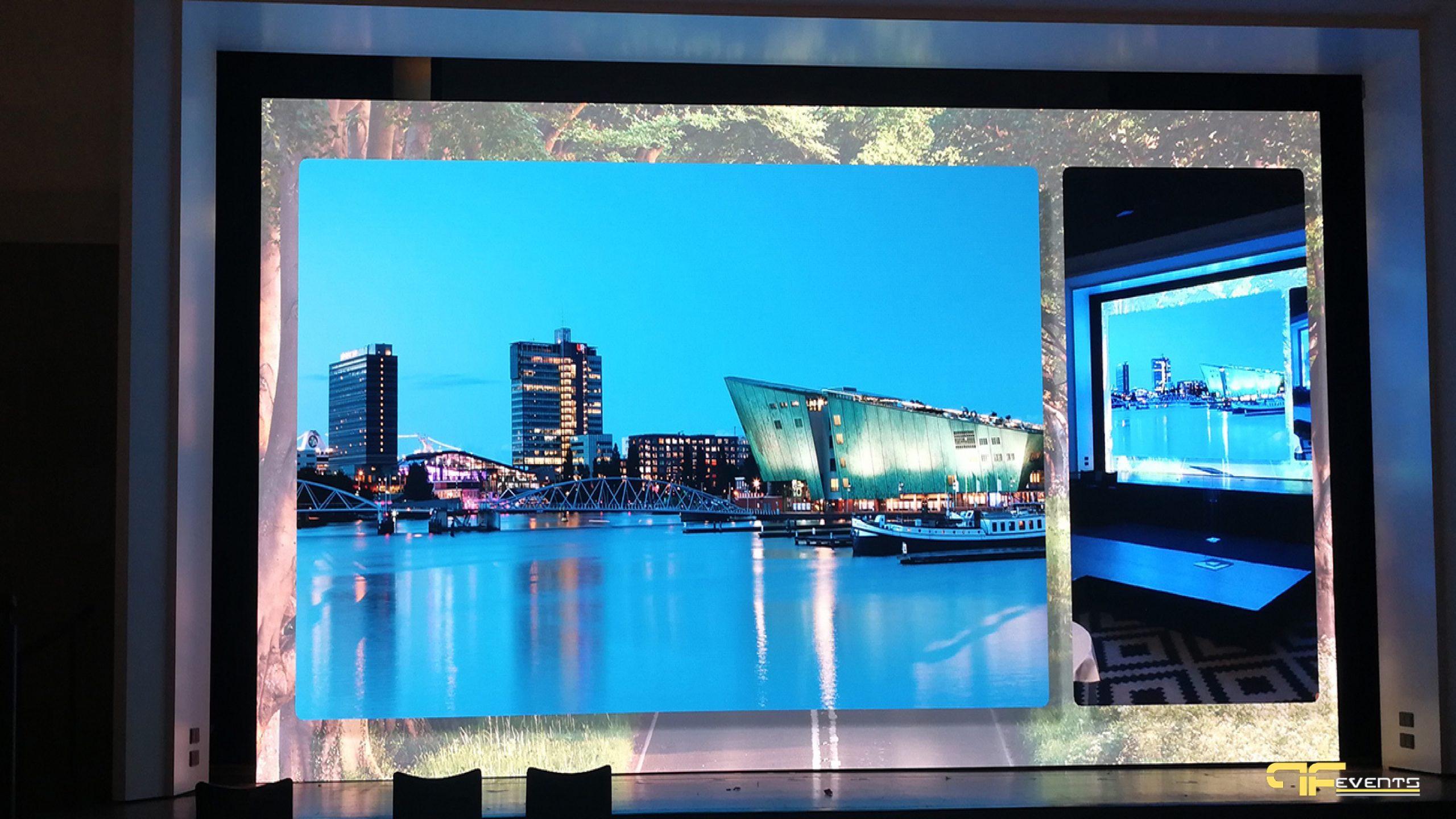 Future's Past Event Provide LED Screen Rental Toronto. All Screens are the 1080p minimum with 4k and 8k screens available. A variety of floor stands of different sizes and styles available. We have Dedicated Tech Support, Largest Inventory, and On-Site free installation.
LED, the short term of Light Emitting Diode is a visual technology that may be explained as a series of miniature lights.
Much like pixels on a digital screen, each light forms a building block of the overall image. The result of this is a huge, shining, and visually striking medium that enables images, videos, and messages to draw and take attention.
LED Screens Trade shows, Events, and Conferences Such as parties Make a Big Impact to attract the audience. So we have to create an uncommon visual experience for all your invitees.
Classification of LED Screens:
LED screens are classified in some kind of ways and are usually categorized as: by the usage environment; by color; by the control system; by function; by the application.
Types of LED Screens:
The indoor LED screen usually used for indoor environments. That LED screen has medium brightness, full viewing angle in both horizontal & vertical (140-160 degree normally), closely color mixing space, lightweight(single panel less than 10kg), and higher density. The indoor LED screen normally has an IP20 waterproof level, no need glue on the module surface to prevent heavy weather. It's acceptable for closer viewing, applying to the meeting room, airport/subway, church, etc.
The outdoor LED screen area is usually by a couple of m²s to tens of thousands or perhaps hundreds of ²therefore, the point density is comparatively thin (greater than 2500-10000 Pixels per m²), the brightness of this lighting is 5500-8500cd/m² (different parameters, different brightness demands), at sunlight under direct shooting requirements, the viewing distance is a few tens of meters apart. Also, the outdoor LED screen has an IP65 waterproof level. It's acceptable for long-distance viewing, applying to the outdoor music festival, live Olympic games, football games, highway billboards, etc.
The semi-outdoor LED screen is a combination of outdoor and indoor LED screens. It has a top brightness and can be used outdoors under direct sunshine. The display has a particular seal, typically below the eaves or from the window. It applies to the wedding ceremony, marathon opening ceremony, etc.
The LED screen rental Toronto equipment that Future's Past Event carries selected largely due to their tightly integrated pixel pitch which will provide you with a high resolution and outstanding full-color processing. With the proper controller, you're able to program the level of brightness and dim the LED modules for a great contrast ratio that's suitable for all pairs of eyes.