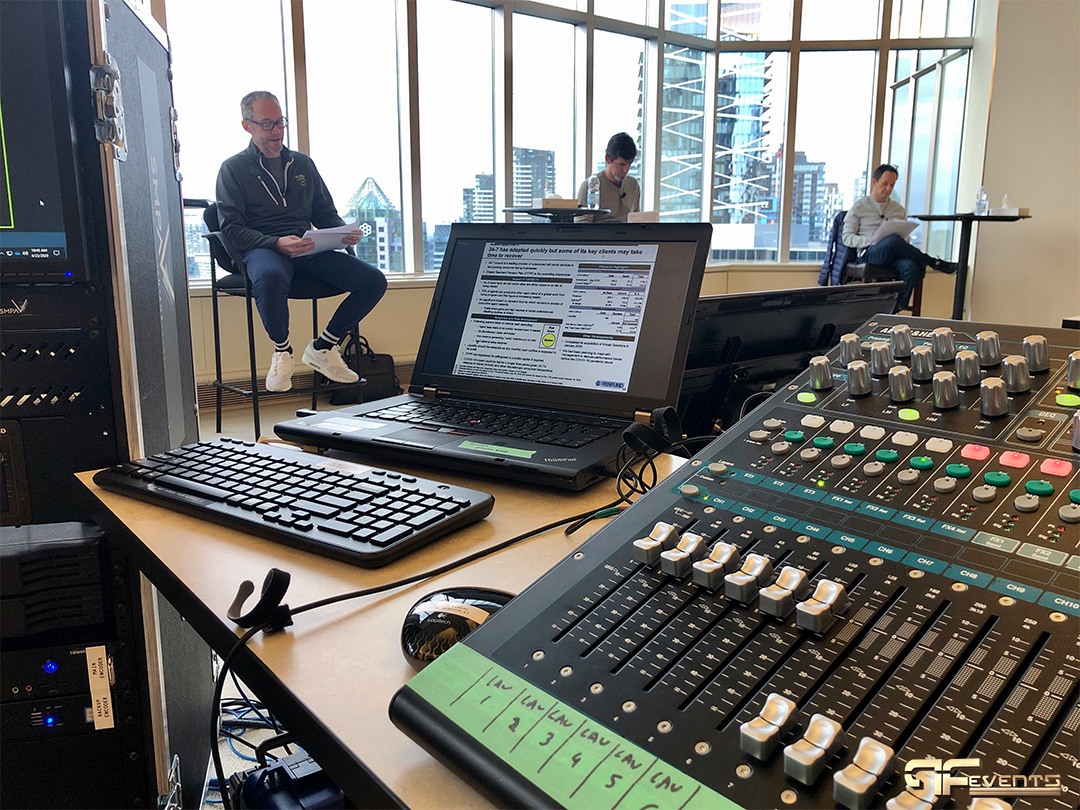 What do you think is the best way for Online Meetings and Events Services in 2021? This past year has changed a lot the way we look at events. From the fast shift from in-person events to virtual as the pandemic took hold to the forward-looking move to incorporate hybrid events as in-person events return, the meetings and events industry has adapted swiftly. As the dust clears a bit and we look up to the future of meetings and events for 2021, one thing is clear: virtual events and hybrid events are here to stay for long, and, alongside traditional events, will become fixtures in most go-forward meetings and event programs.
Where are we now?
First, let's start by understanding where are we at this point. Meetings and events look very different today than when we assisted in 2020. The suddenness and scale of interruption to our industry has been stunning. Organizations have been forced to suddenly reevaluate their event programs and chart a new path forward. For many, millions in costs and revenue (or even the survival of their organization), have been at risk. But challenging times like this, oddly enough, have been an upbringing ground for innovation.
As we take a look at the future of meetings and events, we see trends that may help answer that question of "where are we going?" It's these trends that are the beginning for the larger shift we'll see forward thinking not of one event at a time, but of creating a total meetings and events program.
Virtual & hybrid events are here to stay.
It's not a secret that the whole industry has adopted virtual events. In a recent PCMA study, 76% of planners said that they were going virtual. For a growing number of attendees, technology has become the new venue. As organizations accept the potential to increase their reach, and as technology allows for new levels of digital engagement, virtual events, followed by hybrid events, will become fixtures in most organization's marketing, and a staple of a total events program even as in-person events come back online.
Planning & marketing are coming together …and that's a good thing
With the increase of virtual events and the upcoming adoption of hybrid events, there will be a need from marketers & planners for consistent technology. As events have moved into a digital channel, event implementation requires a new blend of planning & marketing mindsets and skillsets, not only to maximize their reach but to capture the data and insights that will increase the value. Planners are being asked to get more elaborated in the production or digital marketing and many marketers are being asked to get more involved in events. Not only do marketers & planners need to work hand-in-hand to make the most of their events program, but they also need to work in the same system, in one event management platform, to manage all of their events and insights in a cohesive environment that integrates with their sales and marketing systems.
Efficiency and control will matter more than ever
As companies and industries recuperate, they can't afford to waste money on redundant systems. Managing your costs and your threat has never been more important. By having event data, participant data, and spend information centrally managed all in one place, your events program is better prepared in case of future event interferences. The problem for many organizations is that there's a barrier to success in the form of disparate point solutions and integrations.
The shift: Building a comprehensive, strategic event program
Your meetings and events program has adopted new event types over the course of the year and leaned into new value offerings. Because, when it comes down to it, your events aren't piecemeal. Each one gives to your overall meetings and events program and plays a key role in your marketing mix. Virtual events has shown us how more participants can be reached when accessibility is taken into account, all while the intrinsic value of the face-to-face interactions of in-person events simply can't be denied.
Event tech platform for your total events program
Running a total events program needs a cohesive strategy. To be able to host many events, engage participants, and get the data you need, the best bet is investing in a platform that does it all. Whether your events are virtual, hybrid, or in-person, that same single platform should power all features of the event lifecycle. Not only will this make planning and marketing efforts more targeted, but it will also make those activities more coherent and secure.
A strategic view for 2021
The meetings & events industry has proven itself in 2020. It is strong, resilient, and adaptive. We also know now there's no going back, and virtual and hybrid events are there to stay. This "new normal" could become a three-headed beast if not handled properly internally—and your virtual, hybrid, and in-person events could all suffer as an outcome. That means streamlining processes, learning new skills, and clarifying programs is a must. And to do that, you'll need a platform to make the change between your various event types seamless.
The benefits of one single platform to run your total events program
A single technology dealer with a dedicated support staff
Clarify the execution of all event types, whether in-person, virtual, or hybrid
Saves organizations money while increasing productivity
One single source of truth for all event data
A programmatic view of all of your meetings & events
Captures standardized data and combines with your sales and marketing systems to build profiles, follow up faster, and smarter, and drives revenue
As we close out the year and prepare for 2021, it is time to line up your meetings & events into one strategic program with a cohesive event technology platform that will keep up every type of event you host and attend, whether they're in-person, virtual, or hybrid. The industry has changed a lot, and the challenges are mounting, so take out the pain that comes from working with piecemeal suppliers and do your best to set yourself up for success. 2021 is waiting.
If you are planning to have a conference it is best that you focus only on the things that you love doing. All the stressful things like finding the venue in Toronto or renting all the other facilities like audio and visual systems. We will save you time and money because you don't have to find and pay different companies for different things while doing most of the work by yourself.
Future's Past Events is a leader among special event production companies, assisting some of the largest companies in Toronto with spectacular displays and all event staging solutions. Make us a call at (416) 939-7525 or send us an email at [email protected] We work with you to find the best options that fit your budget, meet your schedule, and portray your message exactly as you envision.