If you need quality video production Mississauga, Toronto or Ontario for your company, corporation, web, event or other purposes, FPE (Futures Past Events )  exceeds your expectations.
We create quality video productions for sales, marketing and communication initiatives that deliver your message properly.
Video is the most powerful form of engaging with target audiences and the most prominent force in driving internet traffic. Most companies now understand this and ask how to create it.
Making beautiful, persuasive content with a clear message takes years of experience, a variety of skill sets and requires the best equipment. Of course, we all have a camera phone and basic editing software on our laptops but we haven't seen a good production of these types of equipment. This is where FPE can help.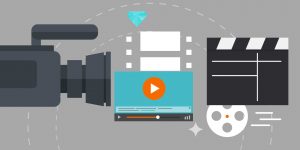 Our 20 years of experience and practical team offers solutions for any challenge. Whether it be promoting a product, attracting new customers, reinforcing your brand or communicating to your existing clients, we have created solutions for every need. We are focused on producing effective assets for marketing, sales, and communication initiatives. We are your video production company in Mississauga, Toronto, and Ontario. Contact us for a free consultation.
FPE has the experience to create powerful, persuasive multimedia solutions that enhance your sales, marketing, training, and corporate communications activities. By mastering the technical complexities, FPE enables its client partners to accomplish their strategic objectives and more. Whether its video production, DVD, Blu-ray, CD, USB, SD, interactive media, the internet, choosing FPE as your digital media partner will bring focus to your goals and turn your vision into reality.