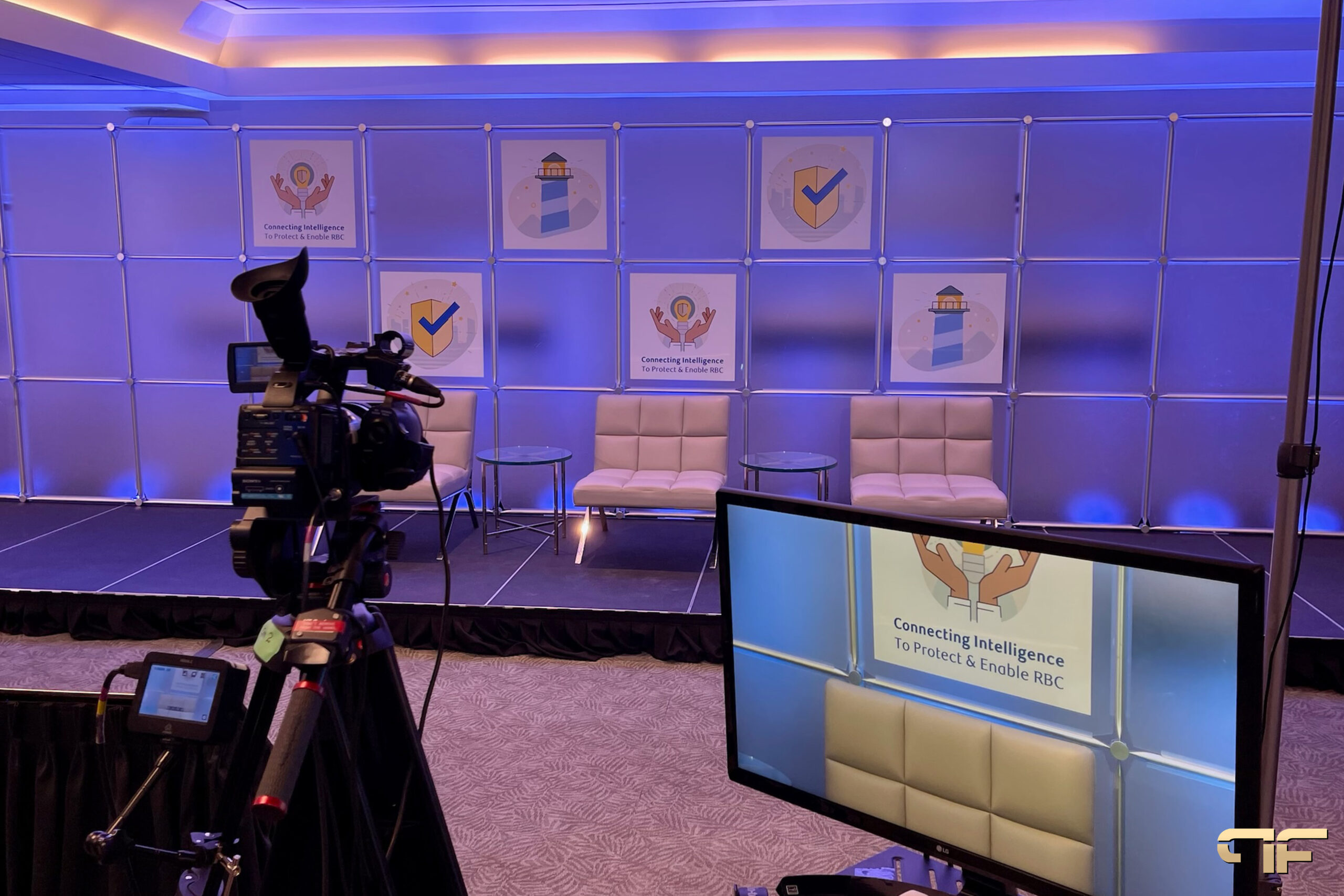 Constantly evolving event trends can be a little challenging to comprehend. A virtual conference is now a necessity of modern work life due to the increase of hybrid and remote working. Nevertheless, as we will see when we examine some of the more typical problems that might arise, they are undoubtedly not without their drawbacks.
Future's Past Events, as the leader of event planning and audio visual production, has prepared this blog post to effectively demonstrate the most recent pointers and techniques so that you can arrange a virtual conference that is a complete success.
Choose Your Virtual Conference Goals
The objectives you hope to accomplish through a particular event must be clearly defined before you start your virtual conference. To assist your team in planning and configuring their own event, whether it be a virtual conference, career fair, trade expo, or another type of event, you should first identify clear objectives.
Event Goals for Events Hosts
Before you even start the planning process, it is crucial to know what the objectives of your event are. Your efforts might not be as successful if you don't know what you hope to accomplish with the event. If you're having trouble, you can start with these broad objectives and then focus on them according to the particulars of your event:
Increase brand recognition
Reconnect with your past, present, and potential customer base.
Share details, concepts, or fresh research regarding a public cause that your organization is passionate about
Introduce a new product
Engage new staff members
Sell a good or service
Host a corporate event for internal communication, new hire orientation, team building, etc.
Event Goals for Attendees
Your ability to set objectives for an event is not limited. You should also think about what you want attendees of your virtual event to accomplish. Participants, sponsors, and exhibitors all have quite different motivations for participating.
You can design and host a virtual event considerably more successfully if you have a better grasp of each participant's path through the event. You can arrange all the required instruments and add pertinent features by concentrating on each of their objectives.
Choose the Right Event Provider
One of the most important parts of virtual conferences is the support you will get for accomplishing your event goals and delivering your brand goals to the attendees and exhibitors. No matter how many questions you have, prepare a list and keep asking them until you are convinced that the service is right for you:
The type of virtual conference you are looking for
Reporting and event performance metrics will be available during your virtual conference session till the end of the event.
The networking and engagement tools
Accessibility features
What is worth mentioning is that technical services are essential for hosting not only a virtual conference but also the majority of the events in general. Premium quality audiovisual services and technical support are all covered form Future's Past Events professionals. As an event host, you do not have to worry about any interruptions or technical issues that may ruin your virtual conference. Future's Past Events has years of experience as it has successfully assisted many virtual conference hosts during the passing years. 
Promote your Virtual Conference
Despite designing an event that is specific to the requirements and objectives of your participants, you aren't receiving any registrations. A strong event marketing strategy can quickly solve this issue. You may increase your event's registrations, sponsors, exhibitors, and money generation by putting more effort into marketing it.
Spread a Word on Social Media Platforms
You have a purpose for developing that social media following, don't you? It's time to promote your event and boost registrations using Facebook, LinkedIn, Twitter, Instagram, YouTube, and any other channels where you find your target audience active.
One of the most effective ways to raise awareness of your event and boost registrations is through social media posts. Your message reaching the individuals it was intended for can greatly benefit from using social media to draw in the correct audience. Therefore, be sure to concentrate only on the platforms where your audience engages with you the most. Discover the most effective social media strategies to reach your target market with the least amount of time and effort.
A majority of organizers have been able to emerge stronger by presenting successful virtual conferences, despite the fact that the thought of hosting a virtual conference may be scary to many businesses. You can accomplish excellent results if you have clear objectives in mind and pay close attention to improving user experiences.