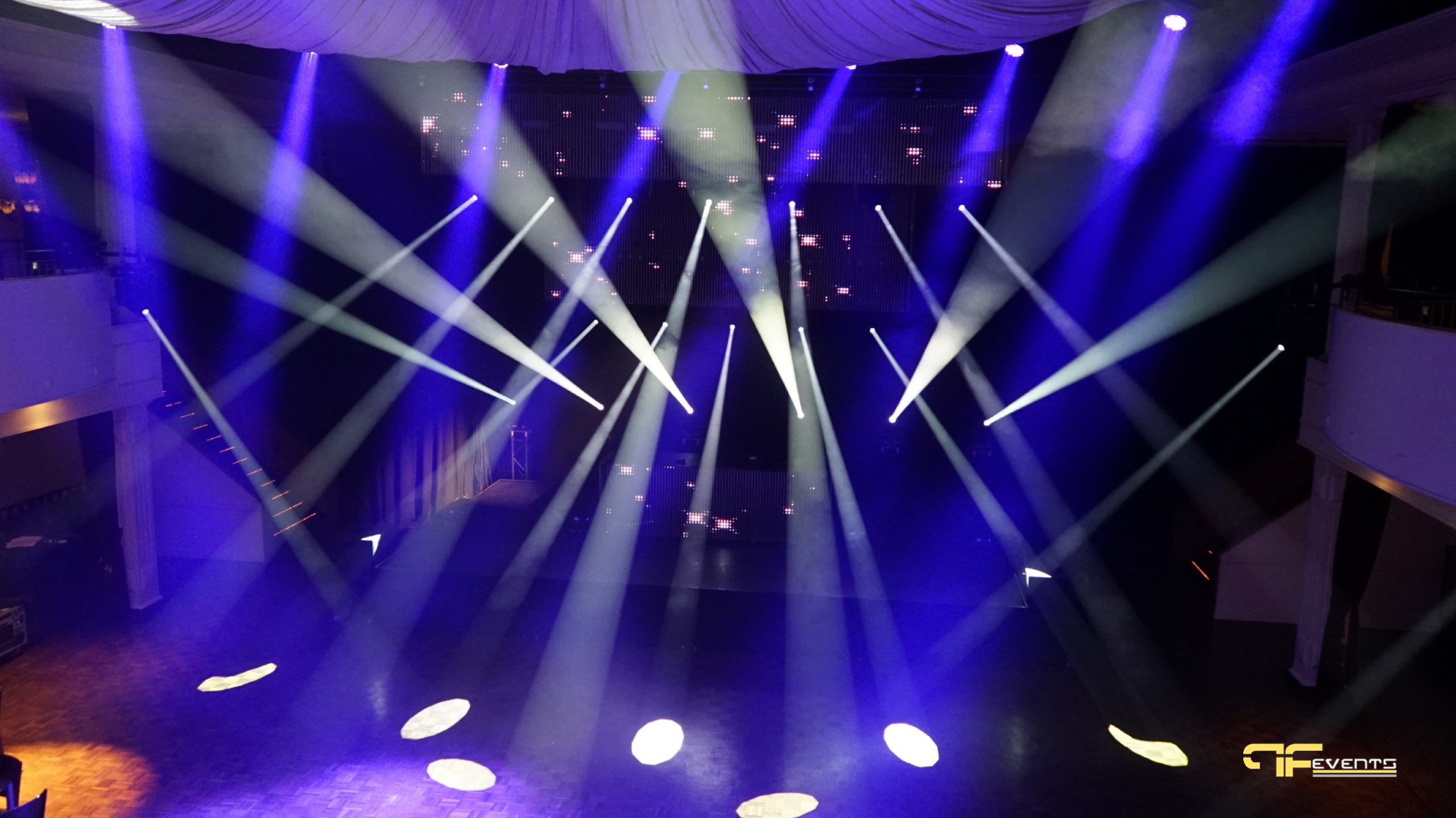 Audio Lighting Services
One of our big passions lies in providing the technology and expertise needed to make your event a great success. We take the time to learn the details that make your event unique and ensure we offer you the best possible solution for your event needs. Our ambition is to be your favored vend choice for all of your parties and different events. Future's Past Events has the virtue to offer you the best solution to do your event goals. We provide audio lighting services in Toronto, Ontario, and not only.
Future's Past Event brings over 23 years of experience and professional audio lighting services to your event. We have the perfect combination of the last technology in loudspeakers, amplifiers, mixing consoles (for audio services), and LED and conventional lighting (for lighting services). Our systems are designed for optimum performance. Lighting design will convert an ordinary venue into a place of sophisticated elegance and from the other side using a unique mix of artistic and technical skills, we support both original and localized language content.
We offer different services for audio and lighting services, such as:
Audio:
Organizational Conferences, Award Shows, Band PA and Backline, Concerts, Corporate Events, Charity Events, Press Conferences, Festivals, Meetings, Social Galas, School Events, Private Events, etc.
Lighting:
Uplighting, Entertainment, Lighting for Stage, Performances, Monogram Projection, Band Lighting, Podium Lighting, Wedding Lighting, Outdoor Event Lighting, Lighting for Private Events, Accent Lighting, etc.
Another important point is the stage also. Future's Past Event offers a full line of staging solutions, with safety, as usual.
Our production managers have a precise safety record, years of experience, and work hard to ensure your event goes on without a hitch. We offer scenic backdrops and set pieces, portable staging for indoor and outdoor use, stage roofing systems, rigging services, and equipment.
We don't have to forget and the decoration too. If you are holding an event, Future's Past Event can make any space look like a dream come true. We offer different ideas for decoration. Your ideas and vision of any space can be achieved. We make custom designs that give your guests the experience of being wherever you want them to be.
If you have an event call us now (416) 939-7525 or visit our website www.futurespastevents.ca to make it unforgettable.