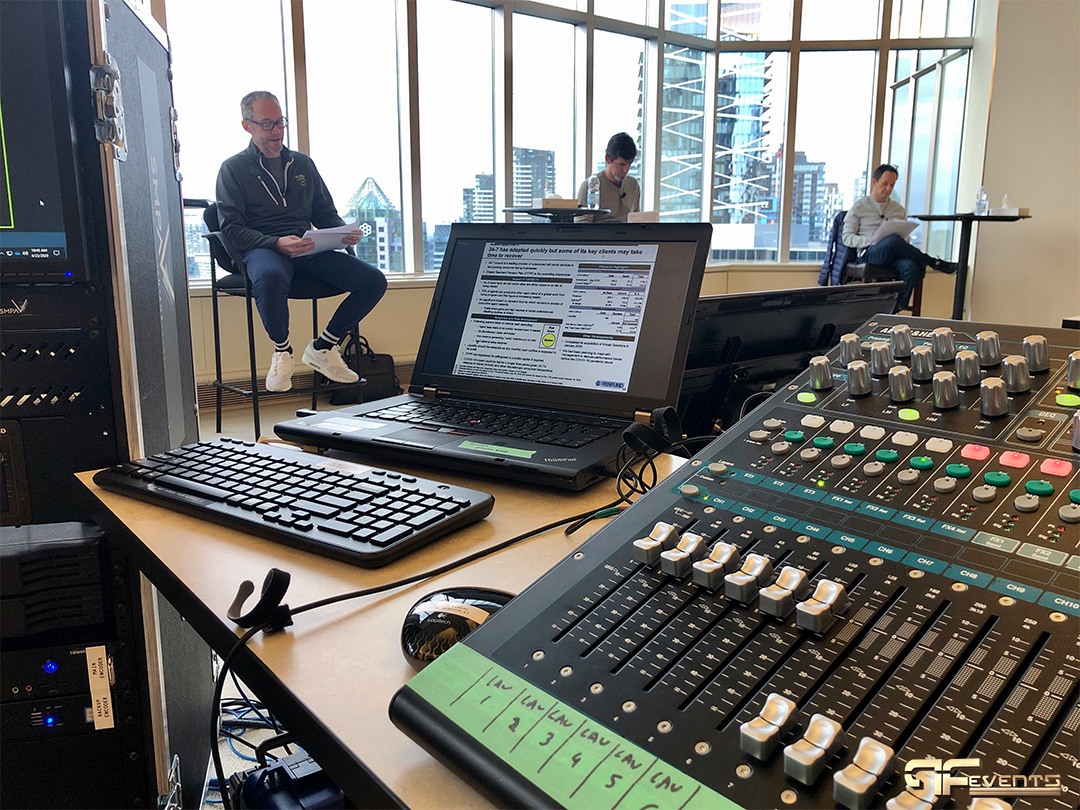 Virtual events have become the new favorite for companies to connect and communicate with people. A virtual event is an excellent approach to reaching a large, diverse audience with greater adaptability and accessibility. Knowing the significance of virtual events, you might be wondering how to create a virtual event that is more effective. 
Future's Past Event is an experienced audio-visual production company that has the proper training and equipment to organize outstanding hybrid events, virtual events, and virtual trade shows. Our team has assisted the citizens in Toronto and the Greater Toronto Area with the best event services for over 25 years. We aim to provide everyone with an amazing event experience. 
In this article, we have listed some virtual event ideas that will make your event special. 
The Latest Virtual Event Ideas
1- Enjoyable Tests and Q&A Sessions
One of the most effective strategies for virtual events is to host online quizzes and Q&A sessions. They entail activities that can increase website traffic for the business. For instance, participants check the event's social media accounts to see who won the competition after the quiz. 
Additionally, these sessions can be used to test audience comprehension or evaluate their opinions on a certain subject. In addition to these tests and Q&A sessions, you can always host a unique virtual trivia night with a suitable subject so that participants can display their irrational knowledge. You can host these sessions on the appropriate platform, and the outcomes can be seamlessly included in your presentation.
2. Adding Illustrations While Conducting Sessions
Audience engagement is the main factor in organizing a successful virtual event. Additionally, including pictures or imaginative artwork in your panel discussion or other events can increase audience participation. This implies that you can include graphic representations of the presenters and key points in your meeting that are engaging, instructive, and—most importantly—widely shareable on various social media platforms. Additionally, these illustrations may be crucial in upcoming marketing collateral.
3. Organize a Fundraiser for Your Virtual Event
To demonstrate that all gifts, regardless of amount, are important, you can also host an awareness webinar or a fundraising event. Creating a hashtag for the cause and encouraging people to donate money through online events is the greatest approach to conducting a fundraiser.
These events will assist you in carrying out your social responsibilities while simultaneously enhancing the reputation of your brand.
4- Hold Health & Wellness Events
Setting up a health-related event can benefit your brand image while also providing guests with useful information.
One of the greatest ways to plan well-being activities is to host a brief exercise or meditation session. In this way, the guests can participate in all during the event to become healthy. We as the best event organizers in Toronto are ready to assist you in the process of hosting a virtual event and pass some happy hours. 
5. Conduct Webinars and How-to Seminars
Education is used as a lighthearted means of bringing people together and igniting their interest in an equal. For instance, if your business recently introduced a keyword finder tool, you could organize a webinar or event. You can use this to explain how users can utilize your product. Additionally, you may use a virtual classroom with whiteboards, films, and breakout rooms to further improve your virtual event.
6. Run a Contest
When it comes to boosting participant engagement in a virtual event, the giveaway is one of the oldest methods in the book. Yet, according to the market, only 30% of event organizers provide prizes to their attendees.
Giveaways are activities where you generate specific hashtags on social media, challenges for the participants like trivia questions, or ask them to execute tasks during the event. Typically, you do not present the attendee with a gift during a giveaway. You can send the virtual attendees real rewards after the event or reward them with virtual gifts. It is a win-win situation for everyone if you use this virtual event concept to raise brand recognition and engagement among attendees.
Hire Future's Past Events for the Best Virtual Event in Toronto
Future's Past Events is a firm made up of highly qualified, customer-focused Audio-Visual Arts Specialists who have recognized authorities in all linked fields and have 25 years of Live Event Production expertise. Our main purpose is to provide our customers with the best event services at an affordable price. If you are looking for a professional event planner in Toronto and the Greater Toronto Area you can easily count on Future's Past Events. Call us now at our phone number (416)939-7525!